Description
London Midland would like to invite you to the Labs by London Midland Demo Day - a culmination of twelve weeks of collaboration with our ten innovative startups looking to improve the rail passenger experience.
Labs by London Midland is our new home for cutting-edge innovation, where we invest in technology, for the benefit of our passengers, whilst developing relationships with start-ups to aid us in improving the future of travel and mobility.
Join us on Wednesday 31st May at our Labs space to hear short pitches from each of these promising companies on what they've been working on; they'll be demonstrating the positive impact their products and services will have on how customers get from A to B.
The event will be hosted by Kate Russell, Tech Reporter at BBC Click - Kate is a prolific speaker and commentator on the technology scene, and will be introduce our startups as well as moderate the panel discussion.
Read more on who our 10 startups are here. Prizes will be awarded to the top two startups from the cohort.
At this first Demo Day, you can expect to learn from what the startups have been working on, hear from a panel of specially selected startup experts on the future of this sector, as well as networking with investors, senior transport industry stakeholders and more.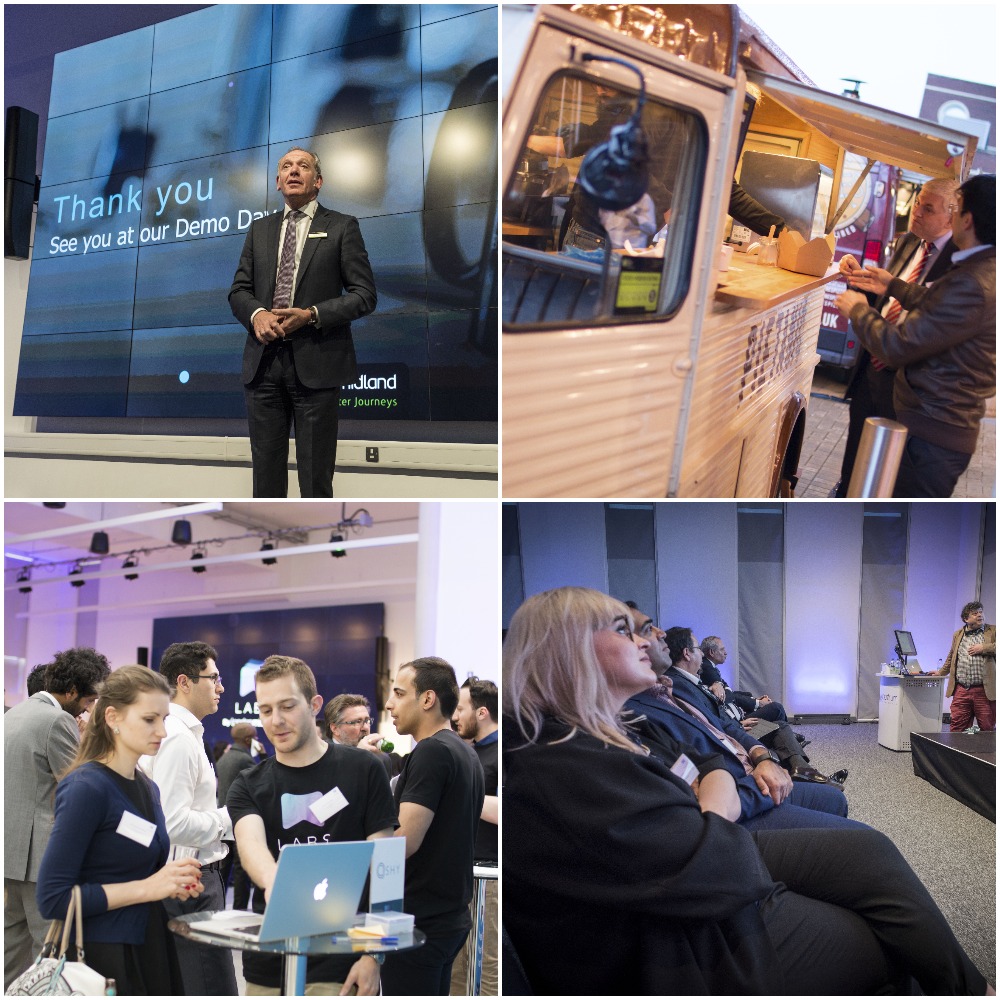 The Demo Day event details are as follows:
Date: Wednesday 31st May.
Times:
3:30 - 4:00: Arrival, Registration & Exhibition
4:00 - 4:10: Welcome from Patrick Verwer, MD at London Midland
4:10 - 4:50: Startup Pitches (5 Startups)
4:50 - 5:15: Break - Exhibition & Networking
5:15 - 5:55: Startup Pitches (5 Startups)
6:00 - 6:45: Sample the different options from outdoor street food market Digbeth Dining Club
6:45 - 7:30: Panel Discussion - Topics & People to be announced
7:30 - 7:45: Prizegiving & Final Announcements
7:45 + More Networking, Drinks & Food
Location: London Midland Labs - iCentrum Building, Innovation Birmingham Campus, Holt Street, Birmingham Science Park Aston, Birmingham B7 4BB.
I do hope you can join us; we look forward to seeing you there. Please click 'Register' to RSVP.