LaceMarket Open Link

Monthly Event - First Friday of every month: 16:30 to 18:30 (GMT)
Event Details
A new informal network to bring together businesses, residents, arts, culture and heritage venues.
Open Link is for any individuals operating a company, working, living or running projects within the Lace Market area of Nottingham.
Why the new monthly event? Have you heard about the initiatives centred around Nottingham's LaceMarket? #CreativeQuarter?
City Deal
UltraBand
Notts.TV
Creative Twinning
Wasteland Twinning
Nottingham Independant Creative Community
Creative Quarter
and there are more to emerge I am sure!
These projects are running, some have funding and some have funds to allocate. Who are they and Where are they? 
Will the real "Creative Quarter" please stand up! >> Blog Post
LaceMarket Open Link is part of the LaceMarket House business network. It's aim is to bring together (at informal gatherings held in locations around the LaceMarket) service providers, funding initiative oraganisers, already established groups (on mass or sending a representative), fund applicants and local social, habitual networkers!
Check #ourCQ Scapbook full of documents and public domain media released to date.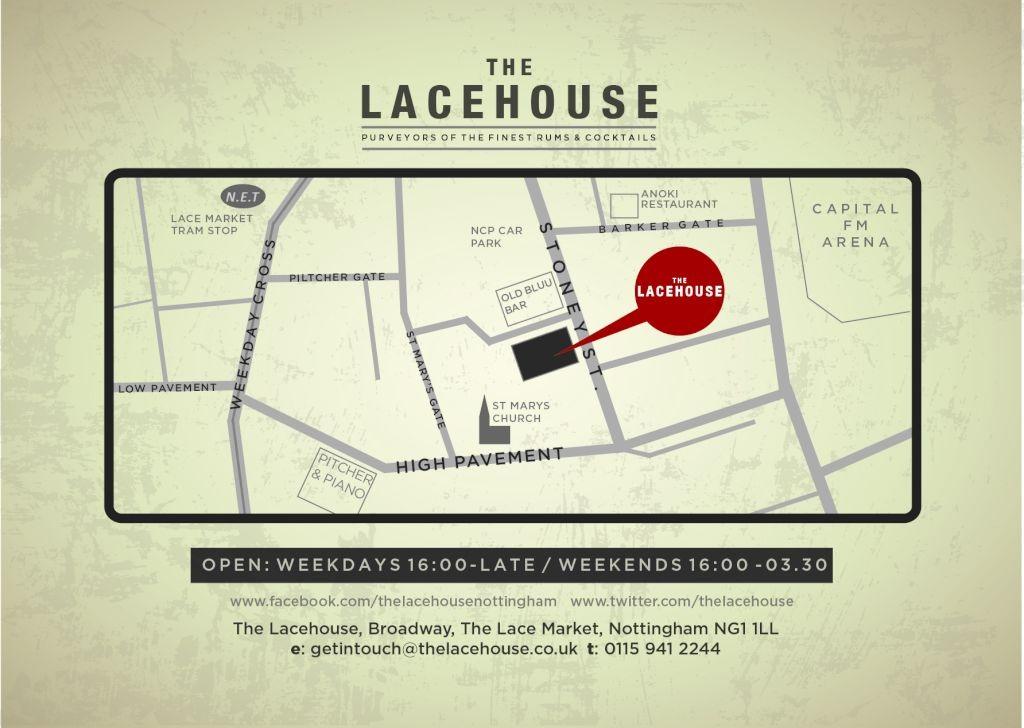 To find out more drop by The Lacehouse, 1st March, between 4.30pm and 6.30pm (See Caron first to get drinks at 20% special). Finish your Friday with a drink and a chat about the neighborhoood.
SATALITE SESSIONS
8 Stoney Street - Creative Quarter Hub: 6pm - 9pm Facilitated by Rikki Marr
To be confirmed 
QUESTIONS? Bring them with you!
For fact finding and project enquiries join us at The Lacehouse at 6pm when the evenings guest will be joining our conversation.
The Lace Market Open Link is a reception network. It aims to connect you to the appropriate project. Together we can invite representative from the "Creative Quarter" projects to bring us up to speed on the nature of their activity within the Lace Market.
CQ Myth Busting
1/2/13
8 Stoney Street is a temporary home for the CQ hub.
There will be a dedicated Creative Quarter Hub (full details have yet to be confirmed) 
It's role is to engage effectively with the initiatives emerging within the Lace Market for 'Creatives'.
Where

The Lace House

NG1 1LL Nottingham
United Kingdom


Monthly Event - First Friday of every month: 16:30 to 18:30 (GMT)
Add to my calendar
Organiser
Open Link
OpenLink is part of the 'PCM projects' business network. Established in 2012 It was set up to host informal gatherings, open space, unconference and TEDx style events around the UK and online welcoming, individuals as well as already established groups on networking trips (on mass or by sending a representative). In a nutshell.. local social open to habitual networkers! New for 2018