Ladders: Creative & Digital Careers Day: Further Education in Creative & Di...
Description
Ladders Creative Careers offers an exciting selection of workshops based in Newcastle City Library. From workshops, to masterclasses, to keynotes - a timetable filled with the advice and guidance young people need to help inform their next steps and hear some inspirational career stories all the way. There is no cost to attend, but spaces will be limited.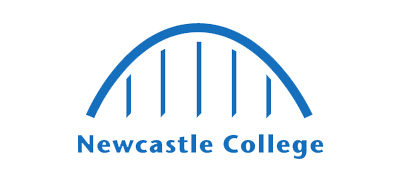 Session Two: Newcastle College: Further Education in Creative & Digital
Website: http://www.ncl-coll.ac.uk/
Topics: Further Education, Higher Education, Creative and Digital Courses, Diplomas, Degrees, Degree Apprenticeships,
Venue: The Bewick Hall, Newcastle City Library (Level 1)
Description: Newcastle College is one of the leading providers of creative industry qualifications and courses in the north east of England. Our state of the art facilities and equipment, industry links to organisations and opportunities to thrive with like-minded people make our pathways second to none.
This workshop will comprise of talks from our head of school, curriculum leaders and some of our current and former students who are eager to tell you about their experience and answer any questions you might have.
The Performance Academy, where our courses are situated, boasts a range high spec facilities including our own record label, Push Puzzle Records, 3 music venues, 8 recording studios, 5 pro suites, rehearsal studios, a 250 seat theatre, a studio theatre, TV studio with pre and post-production facilities, a radio station and 9 large dance and acting studios with sprung floors to name a few!
All of our courses combine practical work-based learning and academic study together with countless opportunities to put your theory into practice and help prepare you for a successful career in your chosen industry.
........................................................................................................................................................
At Newcastle College our courses give you experience of work combined with in-depth industry knowledge from inspirational teaching staff. We aim to give you an exceptional learning experience in fantastic facilities that replicate a real work environment. When you leave us you'll be in the perfect position to find employment or continue onto higher education. We are the largest college in the North East, offering a wide range of subjects available at different levels so you're sure to find something for you!
Look at Further Education options: 16yrs +
- Study computing at Newcastle College: Developed to train the next generation of developers, programmers and technicians, Newcastle College delivers exciting and innovative computing technology courses which equip you with the practical skills and understanding required for success in the workplace.

- Study digital arts at Newcastle College: Digital arts courses at Newcastle College include media and photography. Courses combine creativity with a business-like client approach that will equip you with the essential skills to excel in your chosen creative environment.
- Study music at Newcastle College: Our music courses look to develop your technical ability as a musician. All students are encouraged to develop original music and have the opportunity to showcase performances within our Performance Academy. Our tutors all have industry experience meaning you benefit from their extensive expertise.
Look at Higher Education options: 18yrs+
- Study a computing degree at Newcastle College
- Study a music degree at Newcastle College
- Study a production arts degree at Newcastle College
- Study a digital arts degree at Newcastle College
Want to be present in other talks? Here's the line up of the day:
Session One: pick one only.
10.40am - 11.25am - Accenture: The Digital sector in the North East/ Careers at Accenture (book here).
10.40am - 11.25am - The University of Sunderland: Higher Education in Creative & Digital (book here).
10.40am - 11.25am - Loft Music Studios: Andrew Archer presents 'Business in the Music Industry' (book here).
Session Two: pick one only.
11.35am - 12.15pm - Lysa Morrison, LMA Training & Consultancy: Turning your passion into your career (book here).
11.35am - 12.15pm - Newcastle College:Further Education in Creative & Digital (book here)
11.35am - 12.15pm - Entrepreneurial Spark (Powered by NatWest):The world's largest free business accelerator. (book here).
Session Three: pick one only.
1.15pm - 2.05pm - Generator: What can a Creative Development Agency do for you? (book here).
1.15pm - 2.05pm - Alison Surtees, BECTU: An Introduction to Creative Industry Apprenticeships (book here).
1.15pm - 2.05pm - Katie Bryson, Feeding Boys:Behind the scenes with a successful food blogger (book here).
Session Four: pick one only.
2.15pm - 3.15pm - Phil Jeffes, Electro Cat Studios: How to get a career in software development (book here)
2.15pm - 3.15pm - Chloe Rodham Animation: Getting Noticed in the Visual Media Industry (book here)
2.15pm - 3.15pm - Sam Burt, Border Scout: Discover creative career choices that work for you. (book here)