Ladders: Enterprise Support Workshop 2 - Costs, Pricing, Funding, Research
Description
Cost & Pricing Strategies - Funding A Start Up Business - Market Research – Newcastle City Library Tour
10am – 12noon
How to price a product or service, and price it right can seem a daunting challenge for any new creative business but taking into account the factors which influence price, which system of cost price versus value-based to use plus con-sidering the impact of competition can all help determine the most effective pricing strategy. Pricing forms an integral part of the business plan and affects your profit margin as well as creating a perceived value to your target customers, this in turn affects your brand image and potential position within the market place. It's important to get right!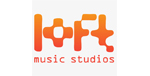 So for this session we will be at Loft Music Studios in Newcastle, a generous 2,500 sq. ft. commercial recording studio that produces local and international artists and composes soundtracks for global brands. The studio includes a profes-sional mixing suite and two isolation booths, providing services from recording to mixing, voiceovers to music li-censing. Andrew Archer, co-founder of Loft Music will be talking about how they have established their pricing parameters and the challenges faced and overcome, plus available to answer your pricing questions at the end too.
Chloe Rodham, is a freelance animator from Newcastle and specializes in stop motion techniques and After Effects animation, working in a variety of digital and traditional techniques to create short films. Chloe will be on hand to talk about her own journey into self employment and offer up lots of useful hints and tips on how as a freelancer you can price your work accordingly

Costing & Pricing Planning
- How to price for a product & service with the creative and digital sectors, establishing pricing parameters.
- Overcoming barriers about pricing (placing a value on your time!)
- Discounting & its implications
- Testing the market, being competitive
1pm – 4pm
Starting a business can be a daunting prospect and requires a level of start up capital to progress the idea and build the foundations. Many creative and digital businesses seek financial funds from external resources to get their ideas to fruition and this session will cover which avenues of raising finance are applicable from start-up bank loans to crowdfunding. It might help to get saving your own pennies though too!
How to fund your idea!
- Which funding options are applicable to a new business Start Up to develop an idea local funding streams & Finance including Start Up Loans
Tour of the Newcastle City Library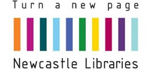 A vast wealth of information can be retrieved at the click of a button and a tour of Newcastle City Library is included here to understand what previously published data can be used, such as how to access the Mintel database and source relevant journals and books. Extending from Day One's workshop on the importance of Market Research and how to access relevant data.
- How to use Mintel.