Ladders: Workshop eight - Trend Forecasting in Creative & Digital Businesse...
Description

Sometimes the best business ideas are born by those who can create and innovatively adapt a trend as opposed to being the first to spot the trend. This session will give a valuable insight into how maintaining your market research within a digital culture and the associated industry sectors can help identify potential future trends and patterns of consumer behaviour to enable bringing to market the right product at the right time.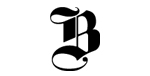 Joining this session will be Trend Bible, based in Newcastle, they help manufacturers, retailers and brands by forecasting future trends and predicting consumer behaviour, including tracking and monitoring the way householders consume every day products and use technology within the home. Their specialism means they can forecast both within the short term of 1-2 years ahead and also 5 – 10 years to help businesses with immediate creative thinking processes and more long term strategic planning. Having worked with companies from Microsoft to Next, Waitrose to Nokia, Trend Bible are leaders in interpreting and understanding what drives trends and consumer attitudes.