Ladders: Workshop seven - Keeping afloat – Financially Sound? (Advice for t...
Description

Does the thought of keeping your financial records in check as a new business fill you with dread? In this session receive practical advice on what record books you need to keep and why, including setting up your accounting and management records, accounting software, personal tax compliance in terms of completing self assessment and considering National Insurance and VAT.
Many an entrepreneur has recognised their skill set perhaps doesn't extend to finance, the creative ideas are definitely there but keeping a check on it all, well it can be a daunting prospect! Keeping accurate records can help with applying for funding too, and using external experts they can liase with banks or funding streams on your behalf.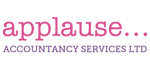 Julie Relf from Applause Accountancy is passionate about helping businesses and entrepreneurs with their accounts and will be joining the session to pass on her expertise, hints and tips for those looking to journey into self-employment. Julie is a Chartered Accountant with many years experience working with local businesses and is also founder of The Inspire Network, a North East networking business club.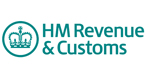 A representative form HMRC will also be dropping in with their advice for new business start ups so have any questions ready.
This session will include:
- What financial records do you need to keep?
- Keeping your books in check when self employed
- Registering with HMRC
- Self assessment