Ladders: Workshop ten - Marketing/Promotional Strategies for Creative & Dig...
Description

Todays session will give you an overview of the 4 P's in marketing which become the basis of all strategic marketing plans and a look at which media platforms are relevant to you and your business including Facebook, Linkedin, Twitter and Instagram. Plus a consideration towards traditional media channels too, people still do read Newspapers and Magazines! If you know your target customer (we are mentioning Research here again aren't we?) then identifying which platforms to use and how they can help you plan an effective marketing campaign is in your sights.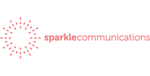 Sparkle Communications is a North East based digital marketing agency 'helping to effectively communicate business messages.' Specialists in digital media, empowering businesses with the tools to connect with confidence across their multi media channels they can be frequently heard in Sparkle HQ saying 'Don't Panic, Plan! Joining the session to give their expertise and insight into #dodigital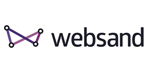 Also joining us today will be Websand, a company that provides a marketing automation platform for businesses to target their emails more effectively and increase customer engagement rates, bringing in more sales and taking less time too! Based in the hub of digital technology at Campus North, Websand will be discussing email marketing and will be on hand to answer your questions too.
From this workshop you'll take away;
- Creating a Structured Marketing Plan
- The 4 P's (Product, Price, Promotion & Place)
- Identifying the relevant media platforms to YOUR business (comes back to the RESEARCH)
- Traditional V's Social