Ladders: Workshop twelve - Building Networks in the Creative & Digital Sect...
Description

Networking if done effectively can be a considerable asset to any business, helping to build up professional connections across a number of different layers to your business, but connections which foster trust and cultivate new relationships, ultimately helping to generate sales, create business leads and encourage growth by opening doors for you that oth-erwise could not be opened. There are a vast number of professional networking organisations within the North East, which could be relevant to you and your business because of their locality, or the industry in which they are positioned. Networking can take many forms from breakfast meetings, to online seminars to one to one introductions.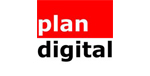 In this session we are welcoming Paul Lancaster of Plan Digital UK who is known as the North East's 'SuperConnector' for his work, support and influential connections in the Northern tech community. With a huge wealth of experience in helping people grow their businesses and as co-author of the "Small Business Marketing for Dummies' book, Paul will be giving his insight into the importance of networking in business and his recommendations for how you can connect with the right people, hints and tips will be in abundance so have those questions ready!

This session will cover:
- Creating a structured business networking plan
- Developing work related professional relationships with confidence and mutual understanding
- Which networks? Local, National.
- Which platforms to connect on
- Following Up connections – how & why