Description
After 2 successful events this year, Uplift Connections brings to you the FINAL event of 2017; Ladies Into Business-An Incubator-Networking Event. With this event, we will continue to Empower women into Business.
WHO IS THIS EVENT FOR?
Are you a woman?

Have you got a business idea?

Are you looking to kickstart your business?

Are you interested in growing your business – and helping others do the same?

Are you looking to network with women who have a passion for success?

Are you looking to be inspired?

Do you believe in helping women who are less fortunate and may have fallen into terrible circumstances?
If you answered yes to any of the above questions, this event is for you.
HOW WILL YOU BENEFIT FROM ATTENDING?
Uplift Connections brings to you an incubator event. What do we mean by an incubator event? We bring you a panel of successful women in business who share with you expert advice. You get an opportunity to network with these experts and also get to speak to other women to get ideas and feedback. All of this is to EMPOWER you in your journey.
If you have a product or a service that you would like to promote and/or test, you can hire a stall and sell or simply promote yourself. Remember, in business, word of mouth is everything. We bring like-minded women together to share ideas and develop relationships that can help with their members' individual journeys on their way to reaching their full potential.
BUT I AM NOT IN BUSINESS- CAN I COME?
YES! You definitely should come. Small businesses thrive with the support of others who are willing to invest in them. Come and enjoy a day of shopping, all the while supporting other sisters who are in business.
*BOOK NOW-and the next 20 attendees will receive a voucher for a COMPLIMENTARY Discovery Session with a personal/business coach-Value of £150*
You will receive the voucher at the event.
WHY WE DO THIS?
Uplift Connections ethos is all about empowering women. We support women that are looking to create a better future for themselves and who have aspirations to move forward into business.
We believe that together it is possible to achieve all great things through inspiration and support but also by sharing knowledge and experience along the way. We believe in cross culture and cross faith collaboration.
You will come and meet sisters from all backgrounds, with different stories, but with one thing in common between us all-passion to succeed and to support one another.
WHAT IS PLANNED FOR THE DAY?
We will have an inspirational line-up of women speakers, business stalls, and many more fun networking activities. All our speakers are women who have achieved success in their own careers and have built their own successful businesses. They are here to share their knowledge with you because they believe in uplifting their sisters.
You can expect our panel of speakers to inspire, educate and challenge your thinking about leadership, business and what it takes to be a successful woman, whether it is in business or in your careers. Bring your questions and business cards and come hear stores of other start-up businesses, make valuable contacts and even gain potential collaboration opportunity.
WHAT WOMEN ARE SAYING ABOUT US?
'I really enjoyed this event !! Up lift conections is good for women who want start their own business . A big thank u to Maheen who encouraged & supported me to setup a stall.'- Marriam Jawaad
'Amazing get together! Wow! Keep rising sisters! ♡♡♡♡♡ Glad I made the effort to make it....despite my dodgy post op foot!'- Nabila Fowles-Gutierrez (Divorce Mentor and Entrepreneur)
'The Beginning of a sweet story'-Ayesha Tariq (Founder of Meet the Funders).
'I went to the first event and there were women speakers who had started their own business and it really really inspired me. For a long time, I was trying to turn my hobby into a business and the event inspired me so much that I had to do something about it and I registered my company. The events really made me feel motivated-who knows what the future holds'- Sonia Costa (Moonlight Creations By Sonia).
*BRING BUSINESS CARDS, CASH, AN OPEN MIND AND LOTS OF POSITIVE ENERGY!!!!*
SPEAKERS BIOS
HEADLINE SPEAKER:
Zohra Khaku:Founder & Editor Halal Gems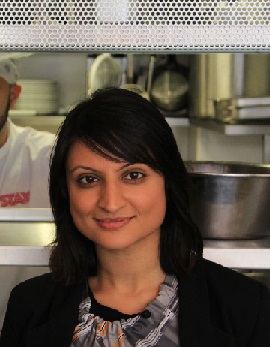 After a degree in Maths and Computer Science, Zohra qualified as a high school teacher through Teach First. She worked in the technology and telecoms sector for a number of years before reading for an MBA at Cambridge Judge Business School.
Taking her expertise to the non-profit sector, she was an integral facilitator of management information projects at the Royal Botanic Gardens at Kew, and assisted in creating the organisation strategy and grant making strategy at Comic Relief.
Zohra runs Halal Gems, the UK's leading halal dining platform. Their apps have reached the Top 10 on both the App and Play Store in several countries.
Zohra and her team recently hosted London's biggest food festival, Street Eats.
She produces and presents her own TV show in the UK, The Curious Foodie (linkto: http://britishmuslim.tv/curiousfoodie.html), on BMTV (Sky Channel 845), and has won BAFTA for her work on Muslims Like Us, the BBC factual documentary aired in December 2016.
Zohra's passion is transparency in the food chain, and she encourages people to ask 'Whats in my food?'. Her background is in strategy and innovation, across the telecoms, media, technology, entertainment and non profit sectors.
www.halalgems.com
Facebook: https://en-gb.facebook.com/halalgems/
Twitter: @HalalGems

Jenny Wagstaff-Psychotherapist and Founder/CEO of WomenOnlyConnected.com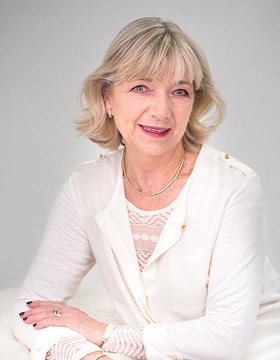 Jenny Wagstaff is a, lifelong Entrepreneur, Psychotherapist and Founder/CEO of WomenOnlyConnected.com the Free online Social and Business Networking Platform connecting thousands of inspirational women, worldwide. WomenOnlyConnected.com is THE online 'Meeting Place' for ALL women!
Jenny ran a successful niche business for 35 years and now dedicates her full-time to Womenonlyconnected.com. With years of entrepreneurial wisdom, Jenny knows all the ­hurdles and secrets to running a successful business.
Website: www.womenonlyconnected.com
Chichi Eruchalu: Business Strategist, Speaker, and Coach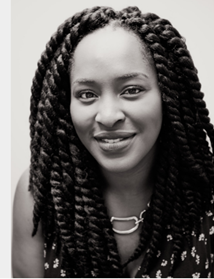 Chichi's work focuses on entrepreneurial women looking to get more clarity and income into their business by helping them overcome their fears around being seen, so that they can get noticed and be known by the people that matter, their ideal clients.She does this through her live trainings, CEO Mastery Podcast and courses.

She successfully made the leap from employee to entrepreneur in 2016 leaving her corporate bank job and has since founded CEO Mastery, a global online community of over 4000 women who are empowered to create full time freedom for themselves.

IPSE Freelancer of the Year 2017 Runner Up, she has been published in The Guardian and Huffington Post and is a Go and Grow Online Advisor for Enterprise Nation.

Her newest book, "If Only They Knew" serves to help and inspire women into action, and building success on their own terms.

A lover of Kindle and Netflix, she lives in London with her husband and two children.
Wajeeha Amin: Relationship Coach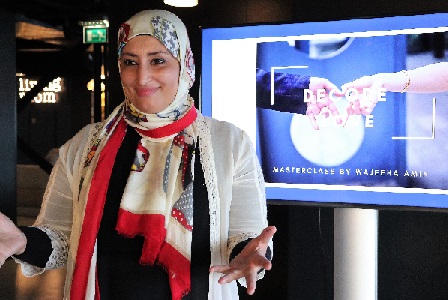 Happiness is Wajeeha Amin's business. She is a wellbeing expert and relationship coach. Through talking therapy, hypnotherapy, Coaching group workshops and masterclasses, Wajeeha helps people to turn their lives around from "I can't to I can". Wajeeha is actively raising awareness around self-help skills needed for a healthy, fulfilling life. She was the finalist for Asian Women of Achievement award for her work and is an Ambassador for Women of the Future.
http://www.masterclassbywajeehaamin.com/
Facebook: https://www.facebook.com/officialwajeehaamin/
Twitter: @wajeeha_amin
Instagram: @wajeehaamin
http://www.chichieruchalu.com
Facebook: https://www.facebook.com/chichieruchaluonline
Twitter: @ChichiEruchalu
BONUS
Part of the proceeds from our events are invested back into offering confidence building and skills mapping workshops to women in women's shelters. We have partnered with St. Mungo's in London as our first women's shelter and we wish to expand this service to other shelters across london.
'We want to say a big thank you from ALL the staff and residents at the Muslim Women's Project not only for the session, which has been really helpful but all the lovely gifts and donations through the year. We truly appreciate being picked to be supported from a worthy organisation in this great city of ours' -Suad (Project Coordinator for St. Mungo's Muslim Women's Project)
PREVIOUS EVENTS
Here are some pictures from our previous event - Moments captured by @Sabina S Butt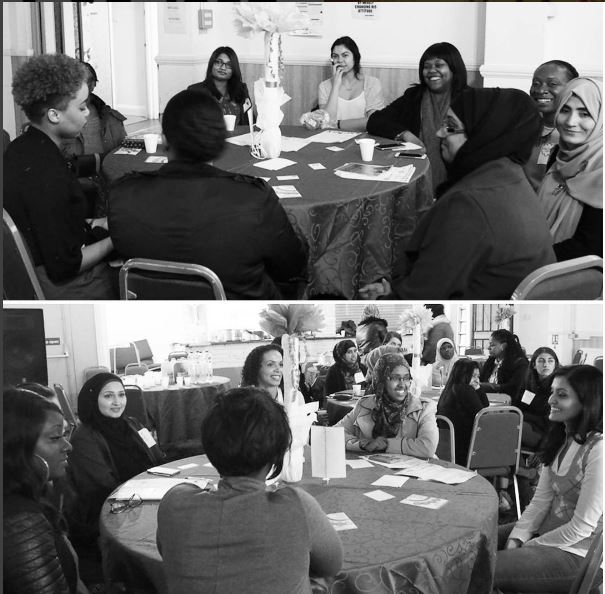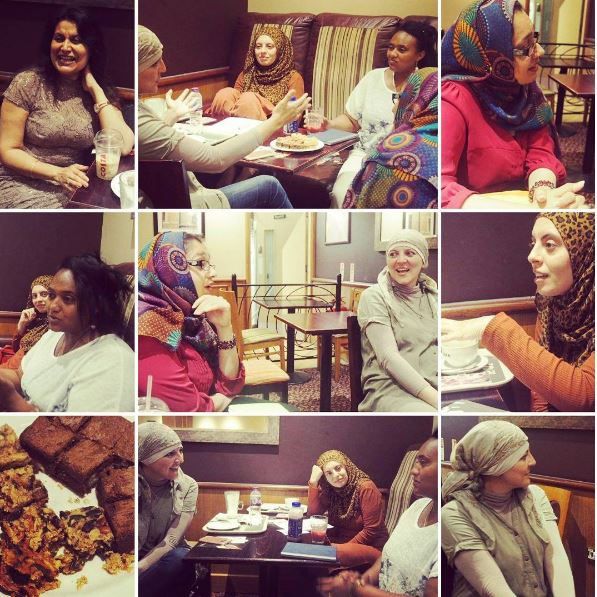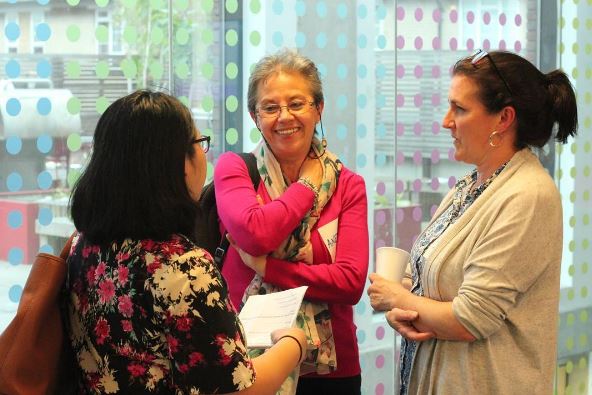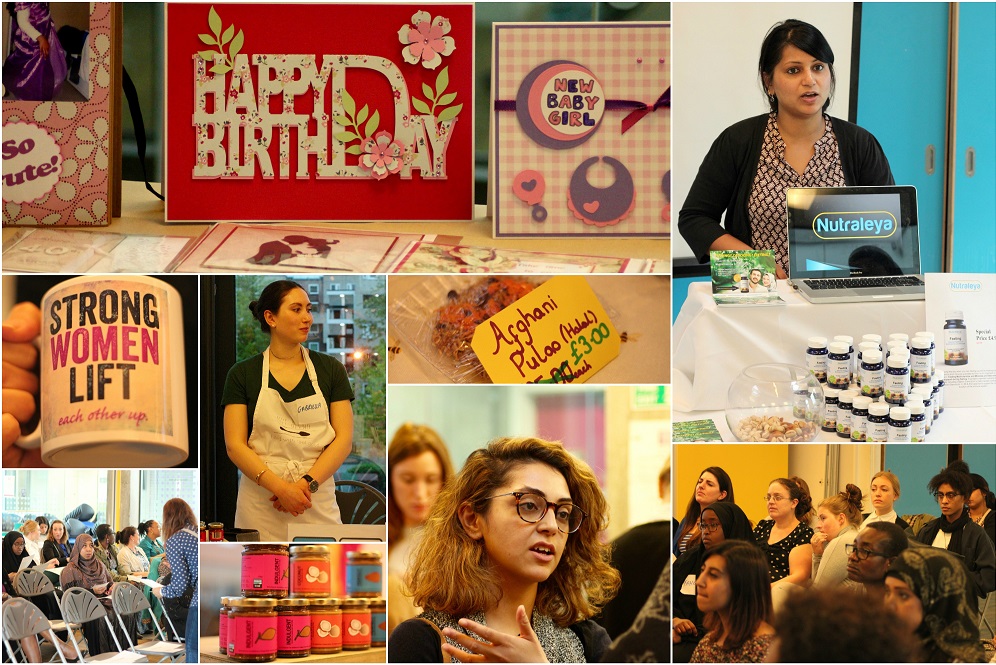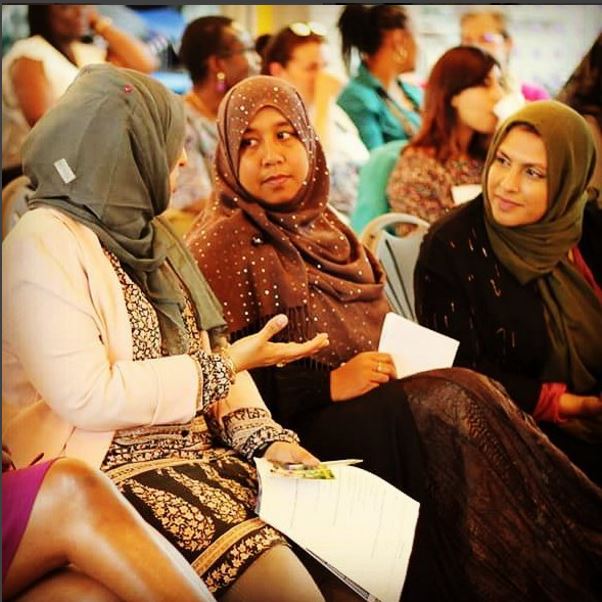 Supported by: