Description
A unique ladies networking lunch
HERIB is delighted to announce London 2012 Paralympic Gold Medallist, Naomi Riches M.B.E. as the guest speaker at our forthcoming Ladies Luncheon..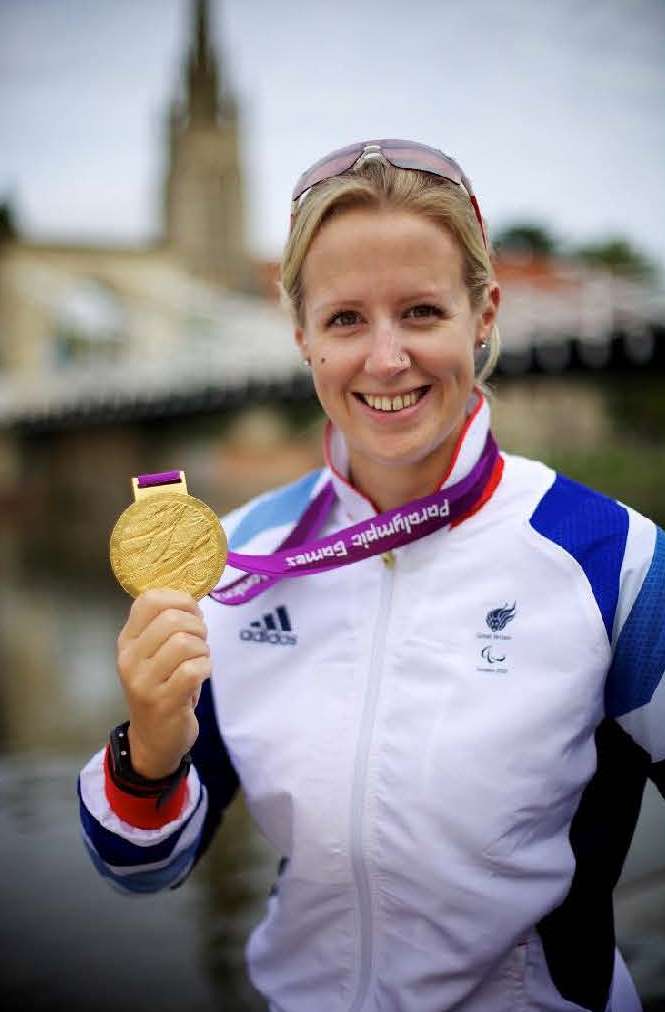 Born in 1983, Naomi was diagnosed at just 8 weeks old with a Visual Impairment; her parents knew that from day one this would throw up many difficulties and challenges. They did not realise though that their little girl would never let her disability stand in her way.

During her years in mainstream school Naomi was severely bullied and due to a total lack of self-confidence showed no interest in sport. Despite her visual impairment, Naomi's dream was to be an artist. Following this creative dream and whilst in her second year of a Jewellery and Metalworking Degree, Naomi was offered the chance to try out for the Great Britain Adaptive Rowing Team. She seized the opportunity and just 4 months later, in August 2004, she became World Champion in Great Britain's Mixed Coxed Four.

Over the next 10 years Para-Rowing developed into a full time Lottery Funded Paralympic Sport, making its debut at the 2008 Beijing Games. Naomi was a key driver in the development of Para-Rowing over those 10 years, winning 6 World Championship Titles, a Bronze at the Beijing Games and a Gold in London. Her journey was by no means easy but her ability to adapt and see the positives in the world around her, along with her determination to be at the top of her sport, kept her fighting.

Now retired from full time Sport, Naomi is keen to use what she has learnt to motivate, inspire and enable others.

"Our Ladies Luncheon is always one of the highlights of our fundraising year," said Angela Gregory, HERIB's Income Generation and Marketing Manager. "So we are extremely grateful to Thomas International for sponsoring her appearance at this year's event."