Ladies football training. All abilities welcome, great for beginners and experienced players.
About this event
A fun all female football project playing recreational football.
Football is an amazing sport for improving fitness without realising it, it builds confidence and you get to meet new peopl.
Recreational football is like normal football but without slide tackles or aggressive play and it has no complicated rules. For more information about recreational football please visit- Recreational Football
It's a fact that playing any sport releases endorphins which make you feel happy and playing team sports helps to tackle social isolation.
Each
All games are played on astro or 3g (fake grass) pitches and the only equipment required is something you can run around in, trainers or astro turf football boots and that is it.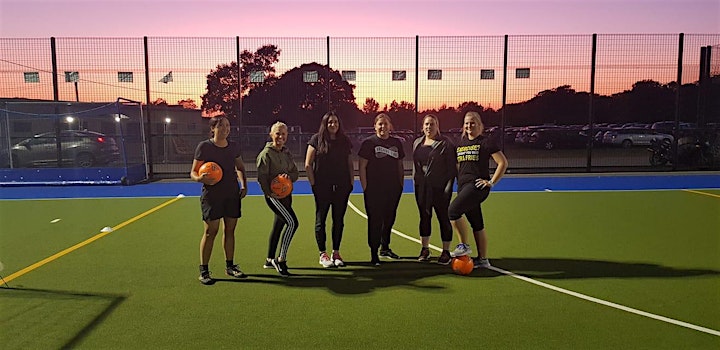 Covid-19 .
On arrival and exit please use the hand sanitizer provided.
If you have any of the symptoms of Covid-19 please stay away. More info can be found here- Covid-19 NHS symptoms and guidelines
Please bring your own water/ drink.
Please follow all instructions by coaches and staff
Thanks you for your support and stay safe
The Rules of Recreational Football
The rules of recreational football are slightly different to the full game, this is to make the game more enjoyable and reduce the risk of injury.
Non Contact (or as close to non contact as possible).
No aggressive play, this includes verbal abuse.
Games/ sessions last an hour, take breaks as and when you need them.
Smaller sided games (up to 9v9).
No slide tackles.
No offside rule.
Throw ins are replaced with kick ins.
All games are played on either 3g or astro turf pitches so only astro turf or moulded studs allowed.
Shin pads are advised but not essential.
Organizer of Ladies Recreational Football , Portsmouth