Description
Ladies United in Success is a thriving community of ambitious ladies across London who seek to learn new skills, build new connections and reach further heights in their careers.
The women in the group stem from various backgrounds including tech, media, fashion, education, finance, legal, marketing and more.
You can sign up as a free member at www.luis.uk.com or on arrival at one of our events.
Following our successful Listen & Learn event in October, we will be holding our first workshop in December based on Personal & Business digital branding, a perfect way to round up the year and feel equipped for 2017!
Branding is so important for anybody trying to progress in business, whether for your own personal growth or in order to elevate your business to new heights.
Ask yourself:
What is my current digital presence saying about me? Am I utilising all social platforms available to really enhance my success? How can I increase my engagement through my Twitter activity? Paid social -what is this? How valuable is it for me to put money into advertising? Facebook API's - what are they? Google Adwords/PPC - how do I get started? How do tools like Hootsuite work? Is social listening/analytics something I need to invest in? How can I enhance success with my personal and company YouTube channel?Is my business better off with a Company or Group page on Facebook? What are the differences?
So many questions..and these are just a few….but in this session, we get the answers!
On Monday December 12th we will be joined by one of our LUIS trainers, social expert and ex-Googler Elizabeth Knights-Ward.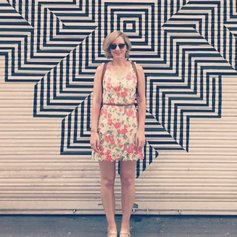 Elizabeth has recently been appointed as the manager of Community & Social Marketing at Hootsuite, the world's most widely used platform for managing social media. it currently maintains over 15 million users, including 800+ of the Fortune 1000.
Lizzie previously worked in Audience Development at content marketing agency, Group SJR as well as holding a role for two years at Google in product marketing connecting directly with top social media influencers within the YouTube community.
On top of this, she has also built up her own audience online of over 2.7 million followers through her musical and poetical endeavors via YouTube, Google+, Twitter, Tumblr, Facebook and Instagram.
All in all... she knows her stuff!
The workshop will focus on two specific areas: Personal digital branding & Business digital branding.
FORMAT:
6.45pm: Arrival & Registration
7.00pm: Introduction & Workshop begings - Personal Branding
8.00pm: Intermission
8.10pm: Business Digital Branding
9.10pm: Further Networking over nibbles, mulled wine and prosecco
This will be an interactive session where attendees are encouraged to ask questions during the session.
PLEASE BRING WITH YOU:
Notepad and/or tablet/laptop to take down notes.
PERKS
- Competition! There will be a chance for two lucky ladies to win gifts on the night.
Prize 1: Swarovski wave cuff style bracelet
Prize 2: £30 Selfridges gift voucher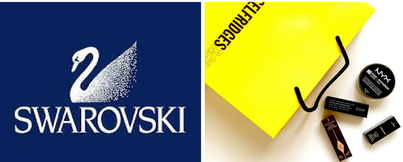 - Heavy discount on Hootsuite's Social Marketing Certification worth $199.
Industry-recognized certification

that demonstrates your expertise with the essential elements of social marketing to clients and employers.
A permanent online certificate

to showcase your digital expertise and share your credentials across your online profiles.
Listing in the Hootsuite Certified Professionals Directory,

which helps brands and employers find talented social media professionals like you.
Networking amongst a bunch of amazing ambitious females over festive delights and prosecco.

Come by yourself, with friends or alongside a few colleagues - either way we can't wait to see you there!