Ladiesfirst Networking Meeting - Wednesday 7th February 2018
Description
Ladiesfirst Networking Meeting
Date: Wednesday 7th February 2018
Venue: The Gallery, 7 Smalley Place, Kenilworth, CV8 1QG
Lunch – 12:00pm – 2:00pm
Guest Speakers:
Sarah Windrum - The Emerald Group
Lynne Heard, Your Call Publishing
About Sarah:
Sarah is CEO and Co-Founder of the Emerald Group, a Warwickshire based IT consultancy. The Group works with organisations wanting to harness technology to achieve their goals. She is a Board Director of the Coventry & Warwickshire Local Enterprise Partnership leading on economic growth of the digital sector and a member of the West Midlands Combined Authority Digital Board working with stakeholders to address the barriers to digital across the region.
Passionate about our future talent, Sarah is on the Industry Advisory Board at Warwickshire College, a Governor at Myton School, and a member of the Skills Board at Tech UK as well as a champion for their Women in Tech programme.
I will be talking about my approach to change both personally and in the organisations I work with.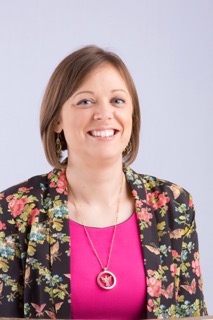 About Lynne:
Managing Director of Your Call Magazine, which I launched independently back in 2005, an A5 glossy advertising and community magazine. Having grown over the years, we now produce 10 different magazines covering 100,000 homes around Coventry, Warwickshire and the Solihull Villages areas. We have helped many new and established local businesses to grow by promoting themselves to the local community, and we also provide regular free space to local charities, groups and organisations around the area. The company has 4 employees, over 100 distributors, and several contractors.
For more info please contact info@ladiesfirstnetwork.co.uk