Lady Ilaria's Drawers ...Tales of a confused life.
About this event
Lady Ilaria is definitely more 'Downtown' than Downton.
She was born with a plastic spoon in her mouth.
There was a posh end of the village and a dodgy end…she grew up firmly in the middle. A foot in each camp.
Skint but ate hummus.
These days she is a 'Lady' in search of her destiny but dead pets, the Mega bus and a Goldfish named Hitler keep getting in the way.
A storytelling show for grown ups.
Get comfy, it's story time.
Written and performed by Ilaria Passeri.
Pop over to The Bohemian Bar and order their 'Lady Ilaria' cocktail before the show.
twitter @ilariapasseri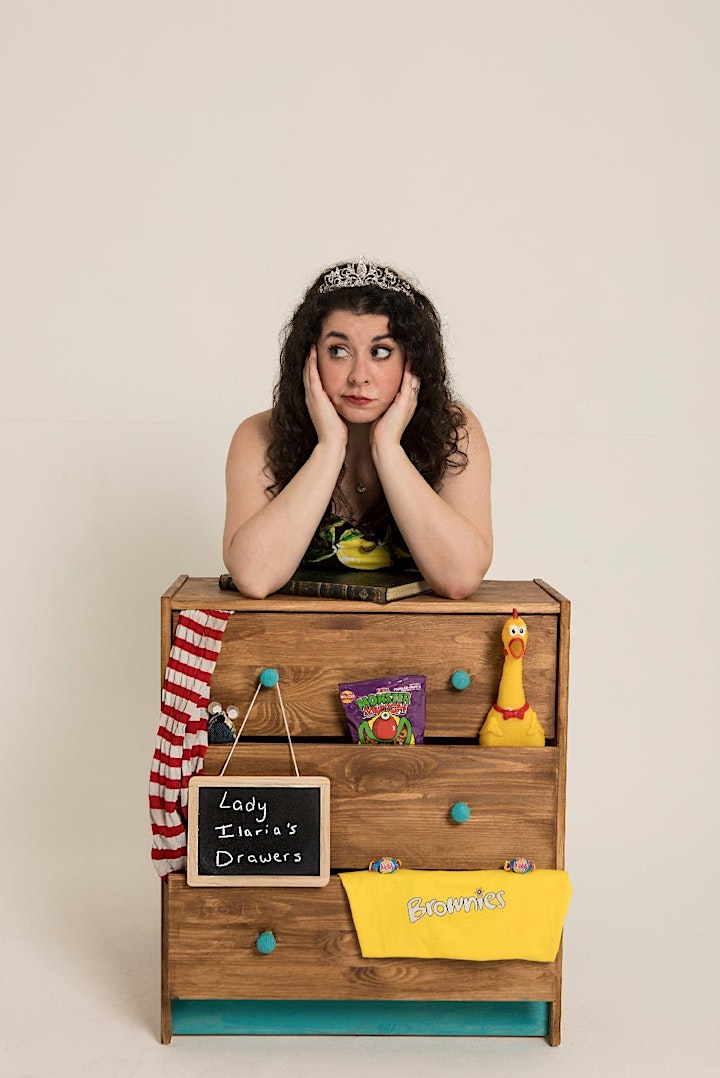 Photo credit: Andy Hollingworth