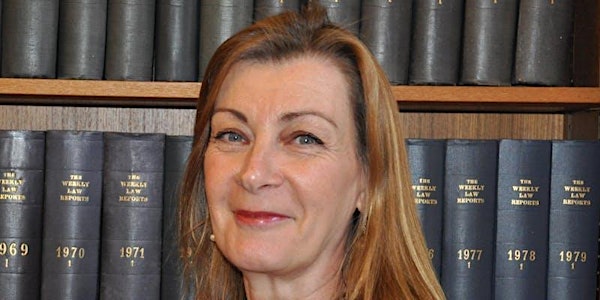 Lady Justice Macur: Reflections from the First Female Senior Presiding Judg...
Description
Temple Women's Forum North is delighted to invite you to our annual event on November 14th 2019 at the School of Law, University of Leeds.
Lady Justice Macur, the first female Senior Presiding Judge for England and Wales, will reflect upon her past years in this role.
This is a free event but registration is required. Please also contact the organiser if you have any accessibility requirements.
The event will be followed by a drinks reception.
About the Speaker:
Dame Julia Macur was called to the Bar in 1979 and was a practicing barrister in the Midland and Oxford Circuit between 1979 and 2005. In 1998 she was appointed Queen's Counsel, and was Assistant Recorder and then Recorder of the Crown Court between 1995 and 2005 when she was appointed Judge of the High Court of Justice (Family Division). She was Presiding Judge of the Midland Circuit between 1 January 2007 and 31 December 2011.
In November 2012, she was appointed by the Secretary of State for Justice and the Secretary of State for Wales to the North Wales Child abuse inquiry.
She was appointed as a Lady Justice of Appeal on 31 July 2013.
Lady Justice Macur was appointed Deputy Senior Presiding Judge for England and Wales, on 1 January 2016. She was appointed Senior Presiding Judge on 3 April 2017.
About Temple Women's Forum North:
Temple Women's Forum North was created in 2013 by Taryn Lee QC and Professor Iyiola Solanke to extend the aims of the Temple Women's Forum to legal professionals in the North. The Temple Women's Forum was founded in 2011 to encourage and support women throughout their careers, so as to increase retention within the profession. It provides a meeting place to focus together on some of the key issues identified as contributing to the decision of many women to leave the profession in the prime of their careers. Although aimed at women practitioners, men are certainly not excluded. The forum is co-chaired by Her Honour Judge Sapnara of Middle Temple and Her Honour Judge Deborah Taylor of Inner Temple. More information on Temple Women's Forum can be found here: https://www.innertemple.org.uk/your-professional-community/temple-womens-forum/
Organiser of Lady Justice Macur: Reflections from the First Female Senior Presiding Judge
The School of Law is one of the leading law schools in the UK and has been providing instruction in law since its inception in 1899.
Today, we have a community of around sixty dedicated academic staff and twenty support staff who foster a supportive environment for legal studies at undergraduate and postgraduate level.
The School has been ranked 8th in the UK for the quality and impact of our research, according to the Research Excellence Framework (REF 2014) and 2nd in the Russell Group for student satisfaction.