The Canvas Cafe are hosting an indoor Christmas Market championing Lady Lane Market: women-led, local, small and mighty!
About this event
Let's talk ethical gifting: this is the perfect opportunity for you to stay warm whilst doing some meaningful shopping for Christmas and the holidays; the indoor Christmas Market featuring the Lady Lane Market has everything you need! Hot drinks and food lovingly made by The Canvas (and Lady Lane Kitchen on selected nights - Nov 26th, Dec 9th, 10th, 16th and 17th), a place for you to rest your feet.
There'll be a varied selection of items crafted and curated by the sellers + guest traders, workshops and festive cheer all indoors! Be there!
All of our sellers have poured love and energy into their work. They are a powerful team of ladies that deserve their community's support. Buy your loved ones something that makes a difference at the human level this Christmas:
You'll find knits, crochet, upcycled jewellery, resin art, vintage treasures and much, much more in our stalls. . .
Head-on down, we're just off of Brick Lane and we're sure to have something for you!
***Please be aware that we do not have a lift onsite and some of these stalls will be downstairs in our basement area***
❄️❄️❄️❄️❄️❄️❄️❄️❄️❄️❄️❄️❄️❄️❄️❄️❄️❄️❄️❄️❄️
Free festive treat for anyone who presents their e-ticket or flyer on arrival :)
❄️❄️❄️❄️❄️❄️❄️❄️❄️❄️❄️❄️❄️❄️❄️❄️❄️❄️❄️❄️❄️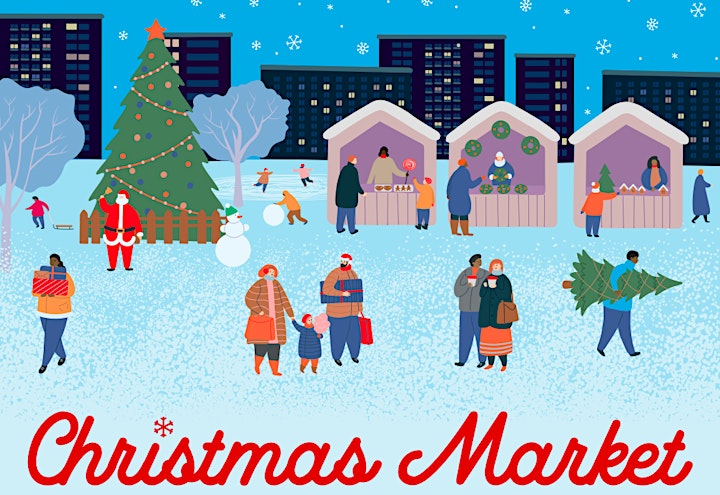 Organiser of Lady Lane Market x The Canvas : A Festive Christmas Market
The Canvas unites people with space and support to solve local problems and make life better for everyone around us.
Whether that's events in our vegan cafe and bar, Creative Venue or Community Hub, or projects we run in and for our local neighbourhood, if you're a positivity pioneer or change maker, you've come to the right place.
Basecamp: 42 Hanbury St, London, E1 5JL