About this Event
Join us for a day on the river. Lady Lucy is a 74 year old motor cruiser which takes 12 people in comfort from Hurley to Henley and back again, spending most of the day at Henley watching the racing, eating and drinking and giving everyone a chance to have a great day.
We meet at 9.30am at Peter Freebody's boatyard and make our way on corse around 11am, have lunch on the Meadows and watch the afternoon's racing before returning to Hurley after tea.
If you haven't been, you are free to come but I'm limiting newcomers to couples only unless you contact me first henry@agewage.com
It's absolutely free and all I ask is you bring your own food and drink. You can make donations towards the upkeep of the boat but I cannot give receipts as we are not for hire.
Dress code is casual with rubber soles, feel free to dress up or down.
You can stay on the boat if you pre-arrange with Henry@agewage.com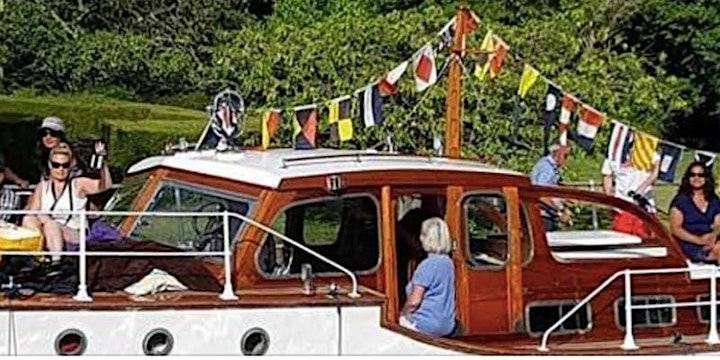 Lady Lucy is a 1946 Osborne motor cruiser. She sleeps 8 and plies the Thames each weekend over the spring, summer and autumn. If you'd like to arrange a trip on Lady Lucy for you , your family and/or friends , you can do so using this link
https://www.eventbrite.co.uk/e/lady-lucy-in-2020-tickets-93805557949