Location
Jigsaw24
8 Golden Square
Soho
W1F 9HY
United Kingdom
Description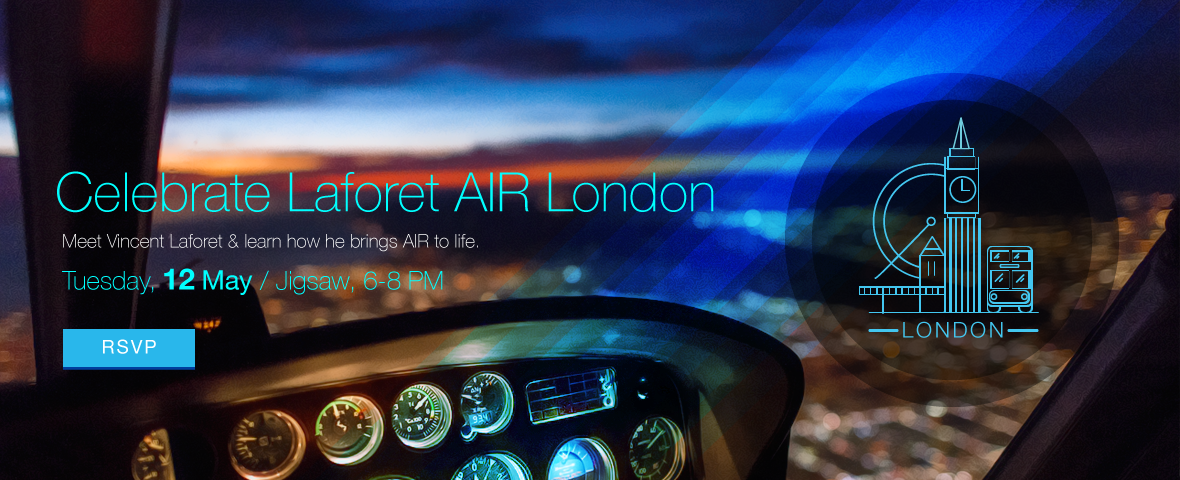 Join G-Technology & Vincent Laforet as Laforet AIR Takes Flight in London.
Learn how Storage and Workflow was an important element to getting AIR off the ground.

Laforet AIR is a dream-become-reality—a creative project that started with a series of never-before-dared, spectacular nighttime aerial photographs from high above New York City. Through unprecedented viral momentum, Laforet AIR is expanding, taking flight above other iconic cities around the globe with the aim to SHOW the world it is CONNECTED + ENGAGE people, ordinary people, to CONNECT with one another.
Join us to celebrate Laforet AIR London, meet Vincent Laforet, and see for yourself!
Doors open at 6:00pm and the presentation will begin promptly at 6:30pm.
Refreshments will be served.