Description
In the first event of its new music series, Lagrange Points Brussels is excited to invite Faraj Suleiman, one of the most celebrated new composers of the Arab world, for an intimate and lively concert in the heart of Brussels. Faraj will be accompanied by a band of three musicians to play his most well-known songs.
Faraj Suleiman is a Palestinian composer and pianist. He studied music composition under the direction of composer Arik Shapira and plays mostly original compositions, which are strongly influenced by Arabic music and eastern rhythms, often using these scales and modalities.
Early Life
Faraj was born in Ramy, a small village in the upper Galilee. His father had a toy store, his mother was a florist. She noticed her son's sensitivity to music when he was crawling as a baby from his home to his uncle's studio (Yosef Basila) where he was rehearsing with the choir of the village. Faraj started to play the piano at the age of three, and had his first concert at five.
Music
In addition to being inspired by his Arabic culture, he is also influenced by tango and jazz traditions. As an Arab musician trained in classical music, and as a pianist, he constantly searches for new ways of offering piano works to "eastern ears". Faraj composed several works which have placed the "eastern" piano in the centre, such as solo piano pieces, quartets, quintets, piano and four female voices and for a piano and orchestra.
Today, Faraj is considered as one of the leading composers in the Arab world.
Working with poets
In 2014, Faraj began working with Arabic poets, where he searched for a new artistic path between music, poetry, and performing. First it was in "love in a cloud" - a poetic concert in collaboration with actor Amer Hlehl and singer Terez Suleiman. Thereafter, he worked with Hlehl on Palestinian poet Taha Muhammad Ali and recorded his works in the album "al-bashiq".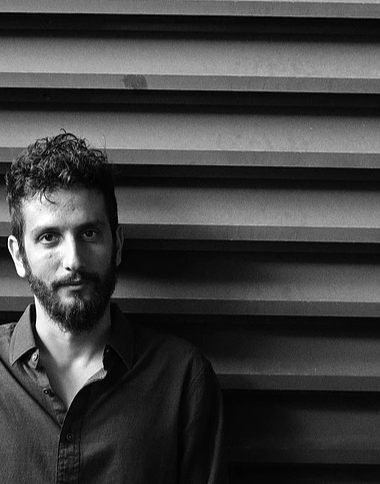 * There might be the possibility to buy a limited amount of tickets at the door. To avoid disappointment, please buy your tickets online.
​This concert is organised with the kind support of Muntpunt Grand Café and Missaly Magazine.