Description
Join us for the next Lake Yard Business Breakfast at the Lake Yard Waterfront Club at Dorset Lake Yard in Poole, for a good buffet breakfast, guest speaker and the oh-so-essential networking at a lovely venue.
Last month Brian Maidman did a great talk and discussion on networking, the need for it, why and how we do it, pros and cons, etc. A lot of ground was covered, excellent comments were made by the audience, and there were many good tips and points for us to take on board.
This month, Richard Mack is going to continue with Brian's networking theme with his thoughts, do's and don'ts, examples and continuing discussion.
We hope you can join us for continued networking in good company along with a hearty breakfast to start the day.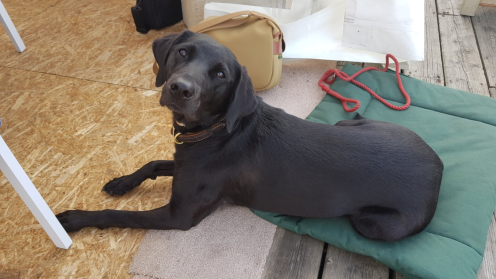 Caption Competition
Malcolm's dog Inca is always so well behaved.
Can you think of a caption for next month?
You can answer in the booking form!

Connecting
In the spirit of networking, we will be sharing the attendee's contact details as usual.
Brian Maidman made the very valid point of sharing "who you are" and "what you do". Therefore we have added this as an optional field. If you complete it we will share it.