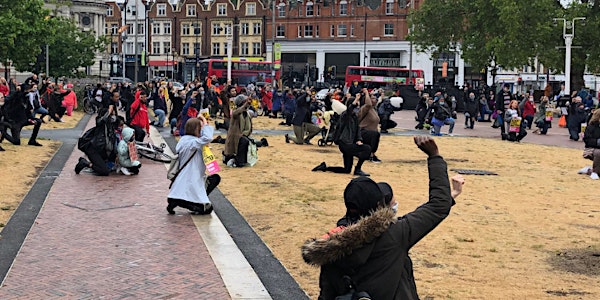 Lambeth Council review into sites with historic links to the slave trade
Hosted by Cllr. Sonia Winifred, learn more about the Lambeth locations which have links to the trans-Atlantic slave trade and colonialism.
About this event
Join us for an important live online event and discussion about statues, places and memorials in Lambeth that are linked with the trans-Atlantic slave trade and colonialism. This is the first engagement event as part of Lambeth Council's review and public debate about our borough's links with the slave trade and British colonial history.
Why we're having this important conversation
The review of statues, memorials and place names was announced in October following the appalling killing of George Floyd in the USA and the mobilisation of the 2020 Black Lives Matter campaign. As a proudly diverse borough which has previously taken a lead on commemorating Black leaders in the late 20th century, we have commited to reviewing existing troubling or historic links and assess whether we can legally suggest new names or commemorations to mark the lives and contributions to key people who have made Lambeth the place we know today.
Presentation and discussion
The event will take place online and will begin with an introduction to the topic and context of each of the locations identified in the borough by Lambeth Archives Manager, Jon Newman.
Following the presentation, Cllr. Sonia Winifred, Cabinet Member for Equalities and Culture will then lead a discussion with Dr. Debbie Weekes-Barnard, Deputy Mayor of London for Social Integration, Social Mobility and Community Engagement and Dawn Hill, Chair of the Black Cultural Archives.
Sign up now to receive joining instructions ahead of the event.