Description
Are you an expat newly settled in Berlin?
Are you moving or

thinking about moving to Berlin?

If that is the case, the Landing Pad Berlin is just the place you need. The Landing Pad Berlin is a place for new comers and people thinking about or planning to make the move. You will meet the experts on life in Berlin as an expat and receive answers to essentiel questions from experts in various fields.
Bring your questions about any of the following topics:

Relocation and Real Estate

Family and Children

Pregnancy, Babies and Infants

Schools and Kindergartens

German Bureaucracy

Health Insurance - Private and Public

Personal Insurance

Translation Services

Learning German

Cultural Differences

Career
Our Experts:
Emily Archer - Managing Director of Archer Relocation
http://archer-relocation.com/
Lorna Ather - Maternity Concierge and Co-Founder of Maternita
http://www.maternita.de/en/
Melanie Fiesler - Career Consultant and Director of Work Happy Mums
http://www.workhappymums.com/
Eileen Petzold - The Cultural Diplomat
http://www.cultural-diplomat.com/
Gerald Graßnick - Ergo Versicherung
http://www.ergo.de/
Steffen Neumann - defendo Vorsorgemakler
http://defendo-makler.de/
Steffi Plewni - defendo Vorsorgemakler
http://defendo-makler.de/
Like and check out our Facebook Page to find out more about our experts joining us on Saturday 15th July 2017:
https://www.facebook.com/landingpadberlin/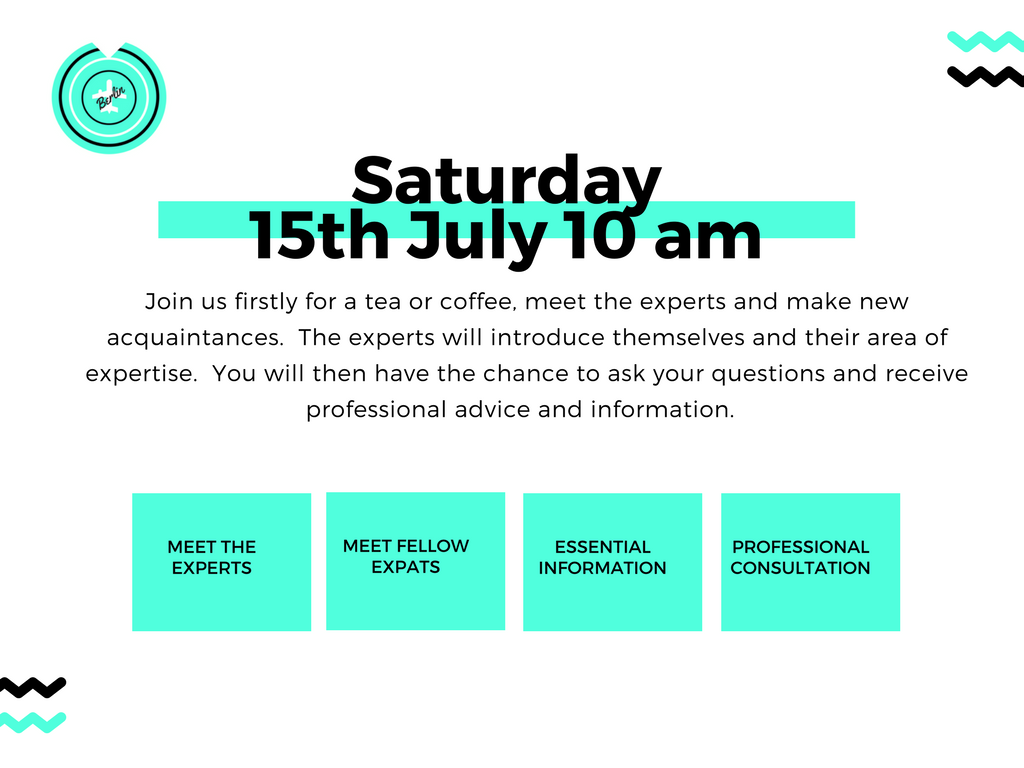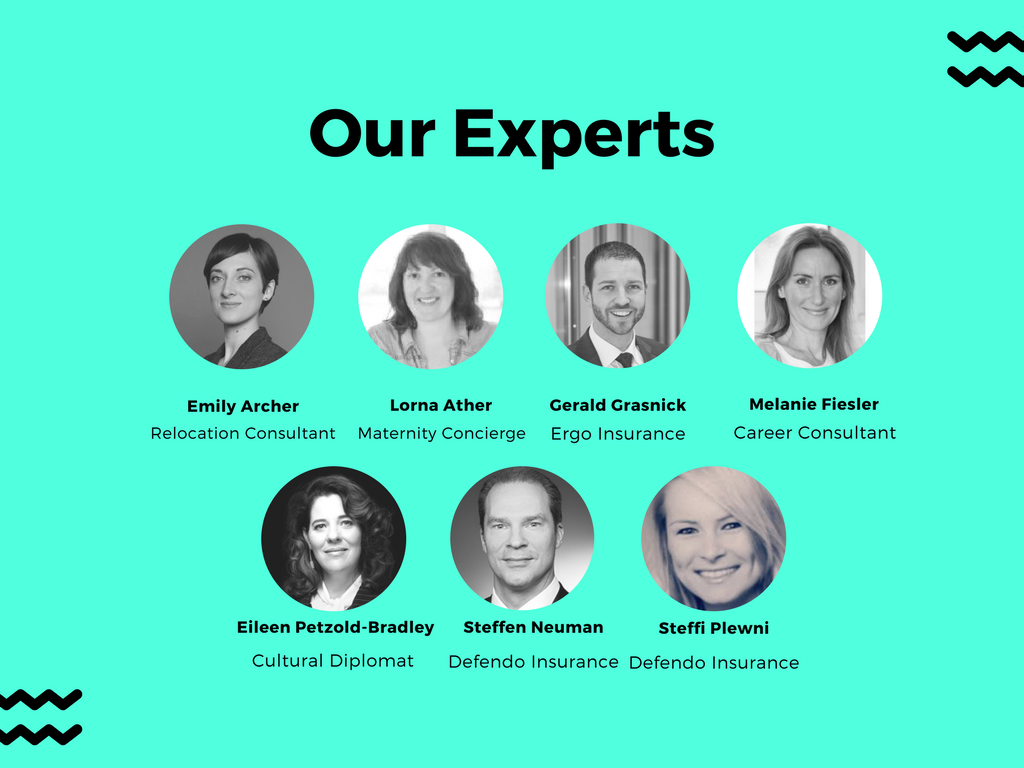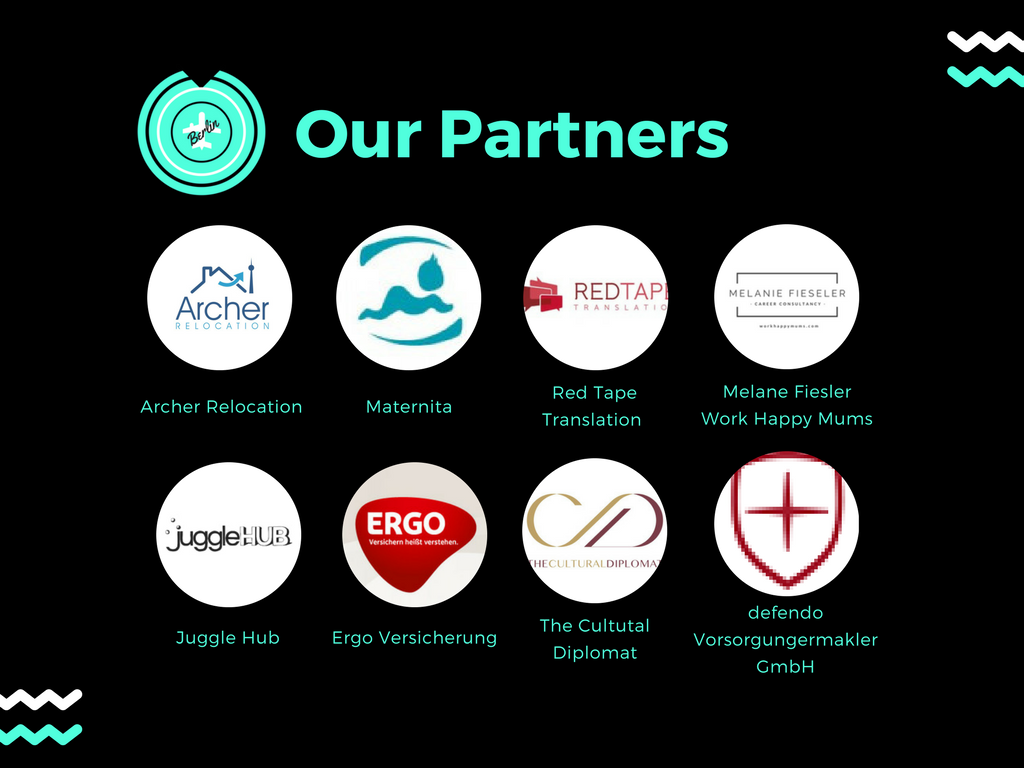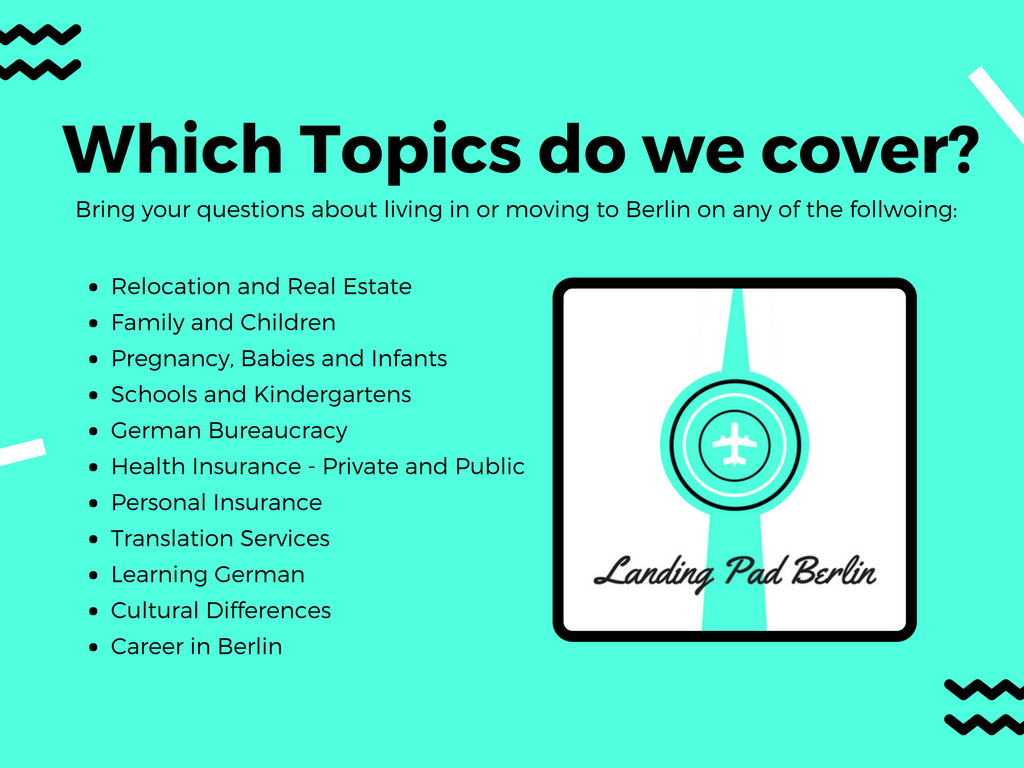 Get your tickets now....
We look forward to seeing you there!