Landlord Investment Show (Buckinghamshire)

Thursday, November 14, 2013 from 10:00 AM to 5:00 PM (GMT)
Event Details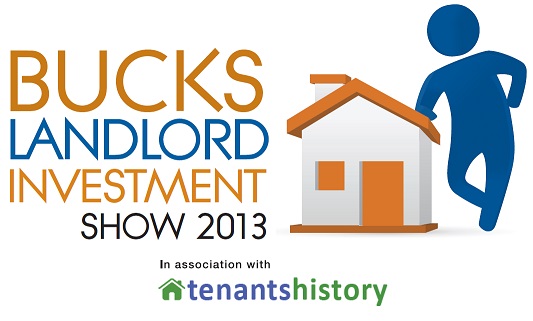 The Landlord Investment team welcomes your attendance to the Landlord Investment Show that will be held at the prestigious Jurys Inn Hotel, Midsummer Blvd, Milton Keynes MK9 2HP, Thursday 14th November 2013 (FREE Entry).
Industry leaders will be exhibiting on the day and we will be running seminars with key speakers passing on their valuable knowledge.
SHOW OFFERS!
Register your attendance to be in with a chance to WIN the world leader in flood protection - FLOODCHECK! to the value of £249 + VAT

Register to WIN an annual FREE subscription to Property Investor News.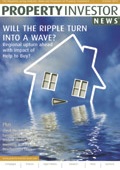 Reasons to attend:
Meet Industry Leaders

Seminars delivered by Industry Experts

Gain valuable knowledge

Network with Property Professionals
Media Partners
Property Investor News www.property-investor-news.com  
LandlordZONE www.landlordzone.co.uk    
Main Sponsor
Rentify www.rentify.com
Show Sponsors
Checkaprofessional.com www.checkaprofessional.com  
George Ellis Property Services www.georgeellispropertyservices.co.uk
Exhibitors
Landlord Advice Centre with Kate Faulkner (10am - 3pm)
Essential Information Group www.eigroup.co.uk
Residential Landlord Association www.rla.org.uk
Milton Keynes Council www.milton-keynes.gov.uk
Faulkner Property www.faulknerproperty.co.uk
Alan Boswell Group www.alanboswellgroup.com
Cambridge Building Society www.cambridgebs.co.uk
Belvoir Lettings www.belvoirlettings.com
Southern Landlords Association www.southernlandlords.org
David Wilson Homes www.dwh.co.uk
Neves Solicitors www.nevesllp.co.uk
Floodcheck www.floodcheck.co.uk
Landlord Investment Show www.landlordinvestmentshow.co.uk
LNPG www.lnpg.co.uk
Shawbrook Bank www.shawbrook.co.uk
Chancery Lettings www.chancerylettings.co.uk
My Deposits www.mydeposits.co.uk
Upad www.upad.co.uk
Platinum Portfolio Builder www.platinumportfoliobuilder.co.uk  
Inspired Agents www.inspiredagents.co.uk
Tenancy Deposit Scheme www.tds.gb.com
Oakhill www.oakhill.co.uk
Landlord Action www.landlordaction.co.uk
Higgs and Sons www.higgsandsons.co.uk
Adlupa www.adlupa.com
Total Landlord Insurance www.totallandlordinsurance.co.uk
NW Brown www.nwbrown.co.uk
Orchard and Shipman www.orchard-shipman.com    
Property Reclaim www.propertyreclaim.com
Countrywide www.taylorsestateagents.co.uk
Tenants History Ltd www.tenantshistory.co.uk  
Property Investor News www.property-investor-news.com
Real Serv www.real-surv.co.uk
Yvonne Emery Coaching www.yvonneemerycoaching.co.uk
Valuation Office Agency www.voa.gov.uk/lettingsresearch
Vantage Finance www.vantagefinance.co.uk
We are deligted to announce Kate Faulkner into our
"Landlord Advice Centre"
(11am - 3pm) 
Kate Faulkner is considered one of the leading property analysts and buy to let strategists.
As such Kate helps buy to let investors who have yet to build a portfolio and investors with over 100 properties work out what their next steps should be.
Kate can help with working out what and where to buy, property investment strategies and how to exit from your property portfolio whether you decide to take income from the rent or cash in your properties.
All of Kate's advice is independent and having run many property clinics it is rare that any problems you have experienced she can't help you to solve or know a trusted expert to recommend.
Do not miss the chance to meet Kate and find out how she can help you.
http://www.propertychecklists.co.uk/
Seminars confirmed
10.30am
Nick Carlilse www.platinumportfoliobuilder.co.uk
Property entrepreneur and founder of Property Portfolio Builder Ltd.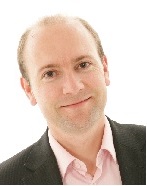 I often say that if you chopped me in half you'd find the word "PROPERTY"  running through me like a stick of Blackpool rock! Why? Simply because I believe property is the best investment people can make.  It's tangible and unlike shares, which can be wiped out overnight, property always retains some intrinsic value.
Today, as founder of the business, I lead the Platinum Builder team which identifies below-market-value property deals to produce cash-flow in the short term and solid investments in the medium to long term.  They are the ideal investment vehicle for passive investors who want to invest in property but don't have the time or experience to do it for themselves, offering them the chance to reap the benefits of owning a cash positive portfolio with inbuilt equity.
11.30am
Richard Bowser www.property-investor-news.com
Editor of Property Investor News
Risk and Reward: Making sense of Investment Prospects in 2013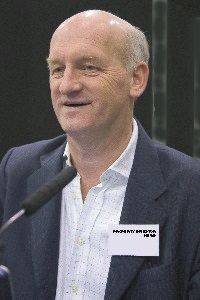 One of the very few independent market commentators who from 2002 regularly warned private investors as to the very clear risk factors relating to the purchase of new build apartments for investment, Richard in early 2007 also emphatically predicted that mortgage lending would quickly become more difficult and expensive and that investors should avoid carrying excessive debt levels on low yielding property.
Six later the impact of the banks' increased risk aversion to property lending is plain to see, but in 2007 the boom was still in progress and Richard's oft issued words of caution were foolishly ignored by many investors who are now in negative equity or have had their property repossessed.
Over the last eleven years Richard has regularly spelt out to investors the inherent risk of speculative investment strategies based on low yields and excessively high loan to value borrowing.  He has also been a consistently fierce critic of the culture of "free money" promoted by the now mainly defunct property seminar/marketing clubs.
As a sought after speaker at many national property investor and regional landlord events since 2002, Richard's views are widely recognised and valued, most importantly of course by the thousands of regular subscribers to "Property Investor News".
12.30pm
Nick Watchorn (MD) and Paul Hillard (Operations Director)
Reshaping the Way Landlords Operate, how to Save £1,000's on Your Refurbs an Repairs!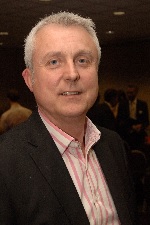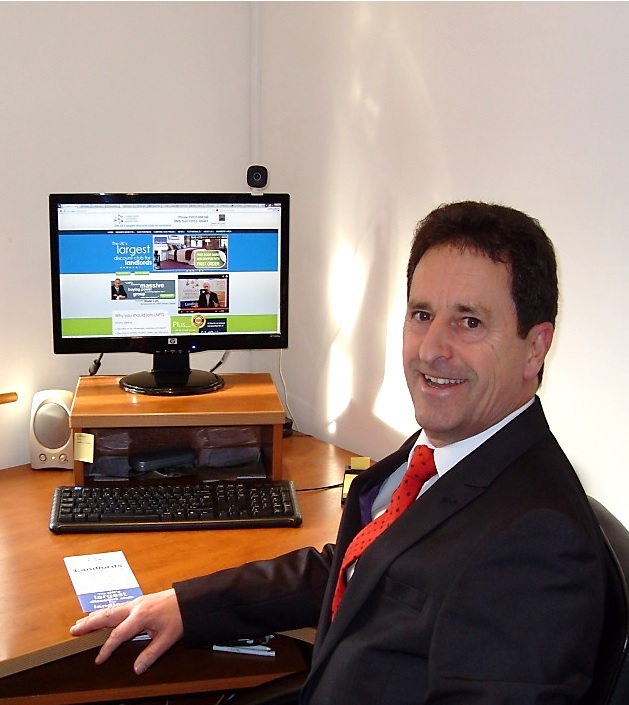 Nick Watchorn MD worked for over 21 years in financial services before becoming a Landlord. The quality refurbishments carried out on his own portfolio of 46 properties are done by his own team, giving him a unique insight to the needs of landlords. Nick fought for many years to attain the right to acquire the same buying power as councils and housing groups and in doing so founded LNPG.
With Paul Hilliard and the rest of the LNPG team the LNPG powerhouse is negotiating discounts for your key refurbishment products which have never been obtained until NOW!
1.30pm
Marie Parris www.georgeellispropertyservices.co.uk
The Ultimate MasterClass in Vetting and Checking Your Tenants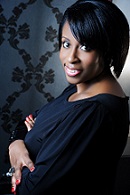 The word "thoroughly" has been so misused when associated with tenant checks - and by doing a confirmation of employment and tenancy is not enough.  In this interactive seminar Marie Parris will demonstrate how and why must drill down on the information provided by tenants on an application form and supporting documentation.  By following Maries SOP (Standard Operating Procedures) you will learn how to reduce your chances of renting to a rogue tenant - the type that never has any intention of paying your rent.
Learn tips on how to vet every category of a tenant.  Discover the loop holes that can be missed by most reference agencies.  Understand the procedures to put into place before and after a tenancy for a hassle free experience and much more.  No matter your level of landlord experience, Marie simplifies this process.
 Steven Hanbury www.tenantshistory.co.uk
(Joining Marie Parris)
 We reveal why finding a good tenant will become a lot easier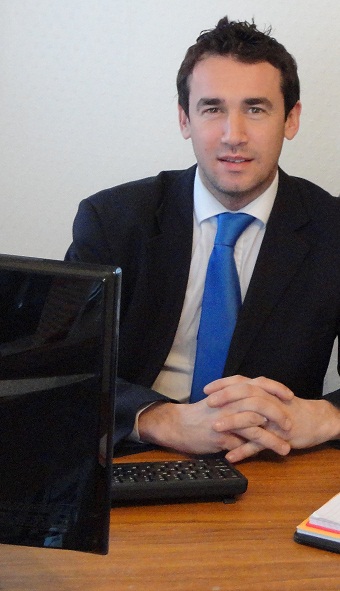 Steven is a landlord and is in fact from a family of landlords.  Due to the experience he has gained he kept thinking when is somebody going to start up a rating website which would highlight good tenants and keep their records for future reference. Steven took up the challenge with his wife Tracey by his side, they have worked tirelessly to make Tenants History the successful website it is today.
Steven will explain in detail how they are NOT a badtenant.com and illustrate their revolutionary concept which pinpoints the exact residential history of a tenant, contract dates, rating from the previous landlord/agent and their contact details.  The service has caused a welcome noise in the industry.
Tenants History is a unique service and he will explain just how quick, easy and very simple their service is to use.  Give good tenants the credit they deserve.
2.30pm
Paul Shamplina www.landlordaction.co.uk
Founder of Landlord Action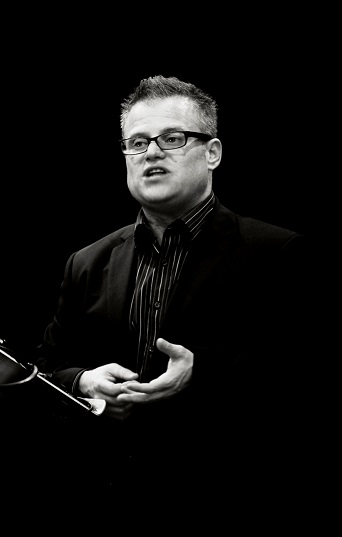 Paul Shamplina-Founder of Landlord Action, who recently appeared on 'Meet The Landlords on BBC 1',  will share his experience of 25 years of dealing with problem tenants. Making sure landlords, do not lose control of the management of their property and prevent them from putting in  a bad tenant.  Understand the pitfalls, the regulations and legal process and the need to make your property pay. His company have dealt with over 25,000 instructions. 
3.30pm
PANEL OF EXPERTS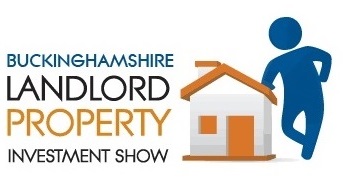 We are delighted to announce we have a panel of experts that will cover subjects in their industry, the everyday issues landlords face and be on hand to answer any questions. 
Our experts include:
Tips on buying at Auction, David Sandeman (Essential Information Group) 
Buy-to-let mortgage advice from Tom Clark (Regional Development Manager) Shawbrook Bank
Tenancy Deposit Protection from Tim Frome (Legal Services Manager my|deposits) my deposits
Advice on legal issues, Paul Walshe (Head of Asset Recovery) Property Reclaim
Everyday issues Landlords face & how to avoid them, Peter Littlewood (Director) Southern Landlord Association
4.30pm
Yvonne Emery www.yvonneemerycoaching.co.uk
Mould to gold in 6 weeks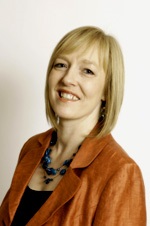 Andy Emery has been renovating property from derelict from the age of 22 and now not only refurbs at least one property each month, taking on some of the worst properties he can find, he also manages the 100 plus tenants created by the HMO's he has renovated over the last 3 years.  A Physics graduate and Electrician by trade Andy is renowned for remembering all the facts and details and regulations of council requirements for all things property.
Jane Beard started work for Yvonne Emery as her PA 4 years ago and within 3 months of starting to investigate property she bought her first HMO.  She then found JV partners and bought another, increasing her knowledge and the level of work involved to get the HMO refurbished for multi-letting.  Her portfolio now covers rent-to-multi-let as well as her most recent project where she got the owner of the property to do the refurb work for her prior to purchase.
Parking:
There are plenty of car parks in the area that are very close to the Hotel/Exhibition for a full list and tariffs please visit http://en.parkopedia.co.uk/parking/hotel/jurys-inn-milton-keynes/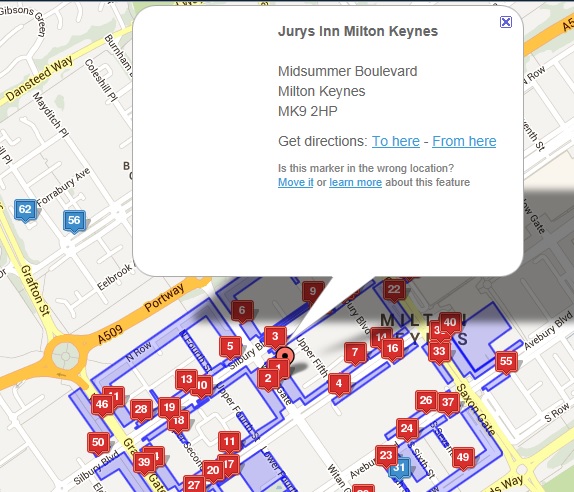 How to get there:
Car:  From the South take the M1 and leave at junction 14 and follow the signs to Central Milton Keynes (MK9 2HP for sat. nav.).
Train:  Nearest Train Station is Milton Keynes Central, which has direct links from major cities including London (Euston, 30 minutes direct).
Jurys Inn Hotel is just a 2 minute walk from the Train Station.
FREE goody bag on arrival including show guide.
We look forward to seeing you on Thursday 14th November 2013:
Doors open at 10am:
Show closes at 5pm:
If you require any further information please contact Tracey Hanbury on 020 8656 5075 or 07931 308 875
Regards,
Landlord Investment Team
When & Where

Jurys Inn
Midsummer Boulevard
MK9 Milton Keynes
United Kingdom


Thursday, November 14, 2013 from 10:00 AM to 5:00 PM (GMT)
Add to my calendar
Organizer
Tenants History is expanding our brand and we are embarking on a Property Road Show to 5 locations this year which have massive "buy to let" potential.  These areas are Surrey, Brighton, Cambridge, Central London and Milton Keynes.
 We are targeting the buy to let "hot spot" areas which will not only attract existing landlords/agents who are looking at extending their portfolio but will also attract landlords who are looking to invest into those areas.
We will be running property exhibitions/seminars in each of the hot spot areas which will include key speakers from the industry who will cover topical industry news on legislation, vetting tenants, landlord services plus much more.  We will also include a seminar on why landlords should invest or expand their portfolios in each area.