Description
Landscape Architects Knowledge Exchange

and design charette 2019
In conjunction with the Landscape Institute Scotland's 50th Anniversary Celebrations of Ian McHarg's 'Design with Nature'
Description
The Landscape Institute Scotland are proud to present the Landscape Architects Knowledge Exchange for 2019 that forms part of the celebration of the life and works of Ian McHarg, 50 years on from his seminal work Design with Nature that has and continues to inspire the profession of landscape architecture today.
What?
This event provides an introduction to the exciting world and career opportunities for young people in the profession of landscape architecture. The day will provide a relaxed environment for prospective students, current students and graduates to meet, learn about and discuss the practice of landscape architecture. There will be an opportunity to collaborate on a real design project in Edinburgh with a site visit using McHarg's design principles. Graduate landscape architects and experienced practitioners will be on hand to guide students through the design process and provide support and insight on the day. There will advice at the closing part of the day about how to enter the profession and courses that are available for aspiring landscape architects.
Where?
Evolution House Boardroom, 78 West Port, Edinburgh College of Art
When?
19th October 2019: 9.30-17.00
Who?
Anyone under aged 16-25 who is interested in landscape architecture - recent landscape graduates, current landscape students, and S4-S6 high schoolers (ideally before they apply for university)
Programme for the day
09:30 - Registration (Evolution House) and team building

10:00 - An introduction to landscape architecture and a day in the life of a landscape architect

10:30 - Introduction to McHarg's design principles and the Place Standard Tool

11:00 - Introduction by Central Scotland Green Network Trust, site visit (Little France Park, Craigmiller, Edinburgh) and supported on site analysis

13:15 - Lunch back at Evolution House

13:45 - Assisted design session

15:45 - Presentations of ideas

16:30 - Discussion/ Q&A and opening event of the McHarg Exhibition

16:45 - Landscape university courses

17:00 - End (followed by drinks for over 18s and refreshments for others)
With thanks to our sponsors:-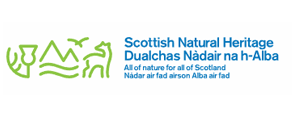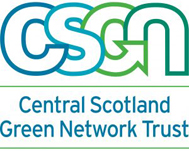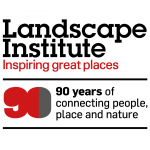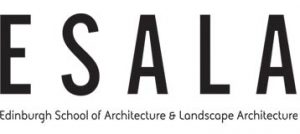 Organiser of Landscape Architects Knowledge Exchange and design charette 2019
The Landscape Institute has 12 branches across the UK providing membership services, events and support to members in their area. The Landscape Institute Scotland works to represent the interests of members and the environment to the Scottish Government, agencies, and the voluntary sector.  It has over 450 members working in a land area of 79,000 square kilometres within a population of Scotland of over 5 million people. We are continually seeking to engage members via social media platforms.  This is your professional body.  Get in touch and get involved.