Description
Landscape scale delivery - planning 2017 and beyond
The North East Local Nature Partnership (NELNP) in collaboration with the Northern Upland Chain LNP and Tees Valley Nature Partnership, with support from Heritage Lottery Fund (HLF) are holding a workshop to understand the opportunities that exist across the North East for landscape scale projects and the feasibility of delivery and hosting projects. The outcome of the workshop will be a pipeline plan of projects that will enable project partners and HLF to focus resources and ensure that the North East continues to achieve successful landscape scale delivery.
The event will be focused on identifying current gaps in landscape delivery and subsequenty opportunities for furture projects. There will be the opportunity to start to work up some of the headline requirements to bring these projects to fruition including identifiying potential sources of core and match funding, development and hosting organisations, partnerships, synergies with wider projects. This will support HLF to understand the requests being made for their resources going forward over the next 5 years. It is key that there continues to be demand for Landscape sacle funding from HLF to ensure there is a continuation in the current level of funding.
This will be a very practical workshop, focusing on garnering local knowledge on gaps in delivery and opportunities that these may present. It will bring together the key partners who make natural environment projects a reality, to start to work collectively across the North East.

If you would like to find out more about the event, please email Claire Thompson on cthompson@nelnp.co.uk or Helen Ryde on hryde@nelnp.co.uk
In advance of the workshop we would welcome participants to consider any ideas that they have for potential projects whether they be intial thoughts or worked up proposals. We would ask that details of any pipeline projects which are currently in a developement stage are shared. Maps of existing areas of delivery will be produced to highlight opportunities and current gaps in delivery. Please send details and GIS files of areas if possible to Helen Ryde on hryde@nelnp.co.uk
Click here to have a look at the draft programme.
Please advise of any dietary requirements in advance of attendance.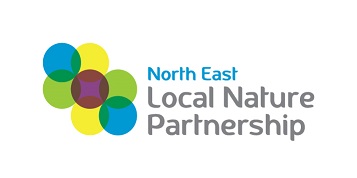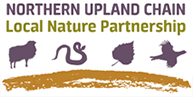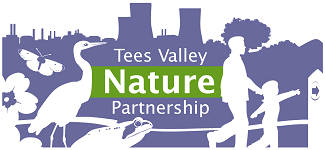 Organiser of Landscape Project Planning Workshop
North East Local Nature Partnership: Providing stewardship for our environment, to deliver a biodiverse landscape and a healthier and wealthier North East.
This event is being faciliated by the North East LNP on behalf of the Northern Upland Chain LNP and the Tees Valley LNP. The event is being sponsored by Heritage Lottery Fund.