Sales Have Ended
Ticket sales have ended
Ticket sales have now closed for this year's conference. We hope to see you at a future event soon.
Event Information
Refund policy
Contact the organiser to request a refund.
Eventbrite's fee is nonrefundable.
Sales Have Ended
Ticket sales have ended
Ticket sales have now closed for this year's conference. We hope to see you at a future event soon.
The theme of this year's conference is 'A Climate for Change – Climate Change and Nature Recovery in National Landscapes'
About this event
For the first time our annual conference will be held online. As with previous face-to-face conferences you will be welcomed by this year's host county, Devon, and its five AONBs.
The theme of the conference is 'A Climate for Change – Climate Change and Nature Recovery in AONBs' and will look at the essential role the landscape approach plays in tackling climate change and nature recovery, essentially two sides of the same coin. Conference will inform, enthuse and engage delegates during a time of unprecedented change and opportunity.
With an appetite to deliver on the recommendations of the Designated Landscapes Review in England, and an overwhelming ambition to demonstrate the potential AONBs have in delivering on UK and Welsh Government agendas, it has never been a more important time to demonstrate the value of designated landscapes.
Full details of the programme and options for you to choose are available on the NAAONB website.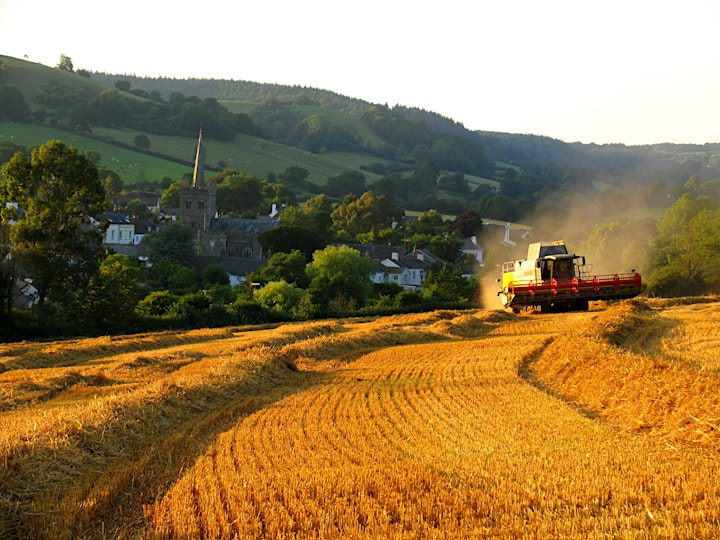 Programme (please note this is subject to change)
Wednesday 7th July, 10am - 12pm
A welcome from the chair of the National Association for Areas of Outstanding Natural Beauty. Philip Hygate
Welcome to Devon. Councillor Jeffrey Trail BEM (Chair of the Council) and Councillor Andrea Davis (Cabinet Member for Climate Change, Environment and Transport).
Climate change keynote session:
The science behind climate change. Dr Andrew Hartley, The Met Office.
The relationship between climate change and nature recovery: Alan Law, Natural England
21st century estate management: Dr Sam Bridgewater, Clinton Devon Estates.
National Landscapes. Howard Davies, NAAONB.
Panel discussion
Ministerial address by Lord Benyon, Parliamentary Under Secretary of State, (Minister for Rural Affairs and Biosecurity) - Defra.
Wednesday 7th July, 2pm-4pm
A virtual tour of Devon: Be transported to Devon AONBs and discover what is happening to tackle climate change and support nature recovery.
The five Devon AONBs (Tamar Valley, South Devon, Blackdown Hills, North Devon Coast and East Devon) will each be leading a virtual field trip around beautiful Devon. You will be able to choose two of the five AONBs to 'visit'; the sessions will be recorded so you can explore the remaining three field trips at your leisure. Full details of the field trips on offer can be found here in the Wednesday afternoon section. Take a look before you register - we will ask you which ones you're tempted by to help us schedule the virtual field trip programme.
Wednesday 7th July, 7pm
Join us for our social event - details to be confirmed soon.
Thursday 8th July, 10am-12pm
Delivering on the Colchester Declaration: Progress and plans
The Colchester Declaration: At the 2019 annual conference (held in Colchester) all AONBs made a collective declaration on nature in AONBs, setting out a strategy for change. This session will give an update on how the breadth of the Colchester Declaration has been interpreted in AONBs and what this means for collaborative action on the ground.
Cultural Landscapes. Landscapes and people - Professor David Crouch. Diversity, access and inclusion - Dr Anjana Khatwa.
Climate change and National Landscapes. Iain Mann, Nidderdale AONB. National Park speaker TBC.
An ambition for nature. Sarah Fowler, The Peak District National Park Authority. Frances Winder, NAAONB.
Panel discussion.
Breakout session.
You will be able to take part in two breakout sessions from the following list - there is more detailed information on the website (the Thursday morning session), so take a look before you register to help you can decide which two groups you would like to join (we won't hold you to it - it's to give us an idea of numbers). The groups are:
Agriculture and climate change
Nature-based solutions
Renewable energies
Building design and planning
Sustainable tourism and transport
Thursday 8th July, 2-4:30pm
Farming in National Landscapes: Delivering environmental outcomes through agricultural transition
As the Agricultural Transition Plan (ATP) gets underway in the lead up to rollout of the ELM Scheme in 2024, we look at the mechanisms for delivering climate change strategies in farming and hear from farmers who are leading the way.
Mechanisms for delivering climate change benefits. Siôn McGeever, Deputy Director for Access, Landscapes, Peatland and Soil, Defra .
An AONB perspective: Tom Munro, Dorset AONB, and Chris Woodley-Stewart, North Pennines AONB.
Building nature recovery into viable farm businesses. Fraser Hugill, Farmer and Environmental Consultant, Howardian Hills AONB.
Regenerative agriculture and bringing together networks of people. Cathy Case, Riverford Organic Farmers.
Panel discussion.
Collaborative engagement session.
A chat with the chiefs. Outgoing and incoming NAAONB Chief Executives meet. Howard Davies and John Watkins.
Close of conference.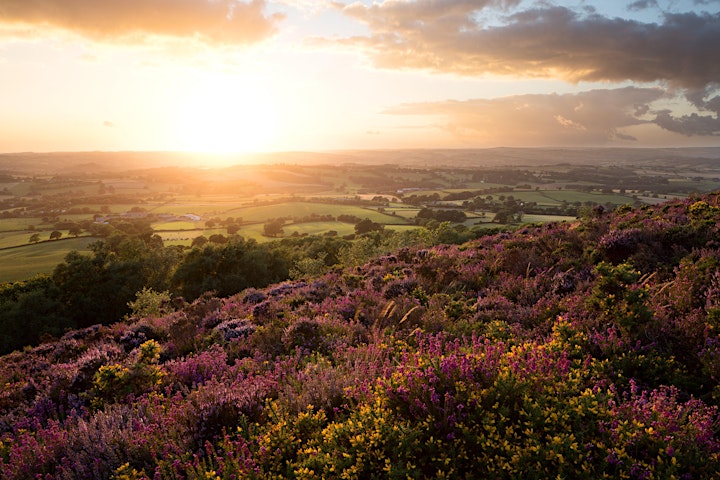 Member and non-member tickets
Members of the NAAONB have access to reduced ticket prices for the conference. Please choose the Member option when you purchase your ticket.
If you're not a member and you choose the non-member price, we will contact you to arrange for you to pay the balance. Until we receive the full amount you won't be able to access the conference.
Member - £80
Non-member - £100
Bursary places
We have a limited number of bursary places available to support those who would like to attend but financial circumstances prevent it. A bursary ticket costs £10 and gives full access to all conference sessions. To apply, email conference@landscapesforlife.org.uk, giving a brief description of why you would like to apply for a bursary ticket. Please email us by Tuesday 29th June at the latest but preferably earlier - we have a limited number of tickets and will be awarding them as applications are approved rather than waiting until the closing date.
Online platforms
The conference will be held on Zoom, and you will need a reasonable internet connection to join. You don't need a Zoom account to take part.
When you register via Eventbrite you will receive confirmation of your place, complete with details on how to join the conference online. We recommend you download the Zoom desktop app if you are using a computer, or the Zoom mobile app if you are joining using a phone or tablet. You will also be able to join via a browser if your firewall prevents you downloading software.
Zoom is being updated daily, and we strongly recommend you update the software just before the event runs to ensure you have full functionality.
We will also be using the National Landscapes Forum during the event; this is the collaborative platform used by AONBs to support collective working. At present the platform is only accessible by AONB teams – for the conference we will be offering free access to conference attendees to enable them to take part in a chat forum and to give access to various conference materials. This is a subset of the whole platform and will be made available for 3 months. Click here to find out more about the National Landscapes Forum.
When you register for the conference you will be asked if you would like to be given a temporary user account on the platform. You can of course decline, but would miss out on some conference activity. You can read the principles we ask all users to adhere to here and the privacy policy is available here. You can read the principles we ask all users to adhere to here and view our privacy policy here.
We look forward to welcoming you to the Landscapes for Life annual conference in July.
Date and time
Location
Refund policy
Contact the organiser to request a refund.
Eventbrite's fee is nonrefundable.
Organiser of Landscapes for Life Annual Conference 2021: A Climate for Change
The NAAONB is an influential, trusted organisation that is the unified voice for the AONB Family.
Everything we do is inspired by our mission to support the AONB Family in the conservation and enhancement of natural beauty.
The NAAONB  
works to harness the collective experience, enthusiasm and goodwill of the AONB Family,

uses the above to further the mutual objectives shared with the sponsoring and funding bodies,

brings the AONB Family together as a cohesive entity providing leadership and strategic direction,

celebrates the unique identity of its individual members, and

works with others to achieve shared objectives.