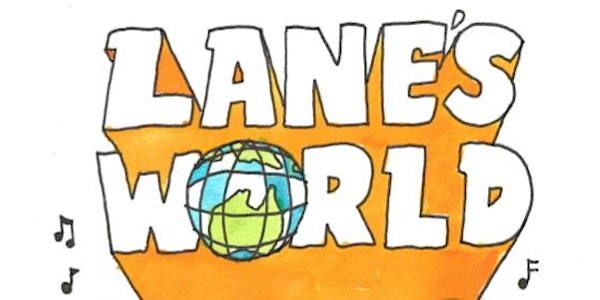 Laneway Festival & Uneri presents Lane's World (6th Annual SXSW Party)
Location
Mohawk Austin
912 Red River Street
Austin, TX 78701
Description
St. Jerome's Laneway Festival & Uneri are throwing one helluva party at one of Austin's most historic venues – The Mohawk. With support from our friends at Chaco, we've curated an incredible, eclectic lineup of artists from across the globe.
When: March 17th @ 12.00-5.00pm
Where: The Mohawk – 912 Red River St, Austin, TX 78701
Chaco will be giving away a pair of shoes and a pair of tacos. The catch? All you've gotta do is bring a pair of shoes (or the ones off your feet) to donate to Sole 4 Souls, a wonderful charity that provides shoes to those less fortunate. And, SAXX are gonna be giving away free underwear too, but….there's a catch.
PARTY TIME, EXCELLENT!
OUTDOOR STAGE:
4.30 - 5.00PM CHASTITY BELT
3.30 - 4.00PM ALEXANDRA SAVIOR
2.30 - 3.00PM ALEX CAMERON
1.30 - 2.00PM DOWNTOWN BOYS
12.30 - 1.00PM SPIRAL STAIRS
INDOOR STAGE:
4.00 - 4.30PM CAMERON AVERY
3.00 - 3.30PM HOOPS
2.00 - 2.30PM THE BIG MOON
1.05 - 1.35PM LET'S EAT GRANDMA
12.10 - 12.40PM NICK HAKIM
MEZZANINE: