Description
Meet, connect and converse with like-minded linguists and language professionals.
Language Professionals' Networking Event takes place once a month. The purpose of these regular meetings is to provide a platform where language teachers, coaches, trainers, tutors, translators, interpreters, voice-over actors, voice coaches, language and speech therapists, language and translation consultants, researchers - you name it, can meet, learn from each other, be inspired by talks and interviews with some brilliant minds from the linguist world, ask for support from like-minded professionals, and learn of new opportunities.
We are back on Thursday, 20th June 2019 with the following programme:

18.30: Doors open
18.40: Welcome by the host, Gabriella Ferenczi
18.45:

Nathalie Danon: From a rather lost young French expat to a modern foreign language entrepreneur!

19.30 onwards: Networking, drinks
About the speaker: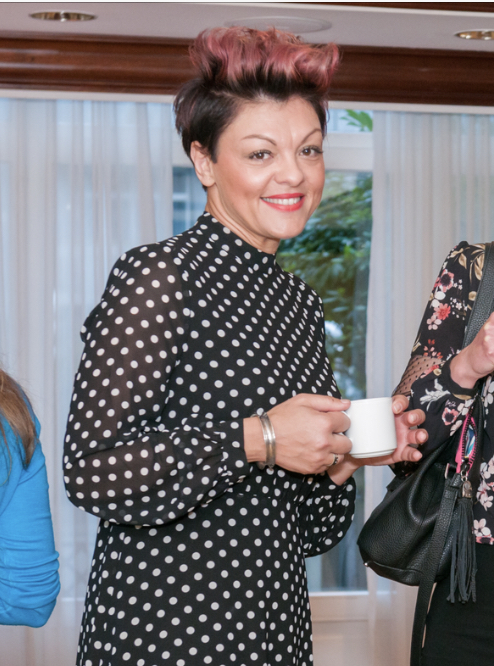 Nathalie Danon is an award-winning entrepreneur and a language and business coach based in the UK and France. As a language coach, her mission is to deliver a lifelong love of languages to everyone; child, or adult in both personal and professional worlds.
As a business coach, she works hard to make sure life is fun and hopes that her continuous approach to learning and development inspire others.
She started her language business journey in 2002. 11 years ago, she founded the VICI Language Academy, delivering linguistic coaching in 11 languages to clients between the ages of 2 and 92.
And for the last 7 years, she has also been running VICI Language Dynamics, a corporate offering designed to ensure that business organisations flourish with the right language training services.
VICI has grown exponentially and is now an international business with offices in the UK and France.
Nathalie is here to help other language progressional turn their love of languages into profit by learning the skills they need to make a sustainable business using her experience, lessons learnt and highs and lows of being a modern language entrepreneur!
Nathalie will share with us how she accidentally became a language tutor, found her true core passion and turned this into a successful and profitable enterprise.
About the location:
El Vino is a lively wine bar in a historic location, a hidden little gem in Moorgate, offering us a warm welcome and wonderful hospitality in their wonderfully cosy private room. They have all sorts of drinks including wine, beer and cocktails, as well as soft drinks, and it's a great place to enjoy some tapas too.
---
Come along, be part of this initiative, and enjoy an evening with like-minded language professionals.
When securing a ticket, you're also supporting the pioneering research work of Moorfields Eye Charity, making a difference for patients at Moorfields Eye Hospital and for people with sight problems around the world.