Join us on 26 May for a showcase of the work of Lanre Malaolu, award-winning director and choreographer.
About this event
Other Cinemas are thrilled to bring you a screening of three of Lanre Malaolu's brilliant, innovative films on Wednesday May 26th at 7pm. Lanre's work fuses movement and dialogue, creating films with flair and originality while remaining rooted in social commentary.
The screening will be followed by a live discussion and Q&A between Lanre and regular collaborator and choreographer, Rochea Dyer. This event was envisaged by and co-programmed with member of Other Cinema's collective, Lydia Gordon.
7pm - Screening https://vimeo.com/555138680/be1acfa394
7.40pm - Discussion + Audience Q&A (FB Live)
Films:
The Circle (15 minutes, 2020) 
Lanre's award-winning film THE CIRCLE is a bold and lyrical portrayal of two brothers, David and Sanchez, living on a Hackney council estate, in East London. The film gives a compelling insight into their family and friendships, the stigmas they face daily, their mental health, and how they process their emotions - embodied through vivid movement sequences. The Circle looks at what it means to be a young black man growing up in inner-city London.
The Conversation (13 minutes, 2020) 
Through a dynamic fusion of movement and dialogue, The Conversation explores the challenges black men and women experience when communicating their racial experience to white partners. Commissioned by "The Uncertain Kingdom
FIGURE (6 minutes, 2018) 
FIGURE is an experimental film about boys growing up without fathers. It explores how early detachment from a father figure affects emotional growth and engagement with the world. Through a dynamic fusion of physical theatre and hip-hop dance, FIGURE follows two young men as they search for answers both outside and inside themselves.
......................
Bios
Lanre Malaolu is an award-winning director, choreographer, and writer working across theatre and film. Lanre creates groundbreaking work merging movement and dialogue to tell socially engaged stories about our world and explore issues such as Blackness, masculinity and race. His film 'THE CIRCLE' screened at over 15 festivals worldwide including a world premiere at Sheffield Doc/Fest & won the Best dance film award - Leeds international film festival. 'THE CONVERSATION' won Best Dance Film at the BAFTA recognized Aesthetica Film Festival & San Francisco Dance Film festival 2020.
Rochea Dyer is an interdisciplinary artist, choreographer and teacher specialising in the combination of art forms such as movement, physical theatre and spoken word. Rochea's aim is to create performance work that triggers deeper thinking in themes that cannot be ignored or overlooked in society. At the heart of her work is that spectator/ participant relationship and how that connection enhances performance art to a higher level. From touring at the Edinburgh Fringe Festival; working in the West End on shows such as 'Into the Hoods' and 'Breaking Convention' by Kate Prince; to working as an assistant choreographer on short films and research and development projects such as the 'The Conversation' and 'Samskara' by Lanre Malaolu. The art of making revolutionary work is the driving force behind her passion.
Lydia Gordon started programming cinema events as part of Film Unit, the award-winning student cinema in Sheffield and has continued to champion independent films as part of the Barbican Young Film Programmers and as a Festival Assistant for Modern Films' 16 Days 16 Films initiative. She is now currently working at the Liverpool Everyman and Playhouse theatres supporting the creative team and championing underrepresented voices. Lydia is passionate about storytelling and films of all genres but especially ones that explore one's sense of self and the hurts and joys of life.
...........................
Other Cinemas is a project focused on the transformational power of film; whether that is showcasing the work of Black and non-white filmmakers; creating networks for Black and non-white creatives to work, learn and collaborate; or using film to document the stories of Black and non-white communities. Other Cinemas regularly hosts film screenings in ways and spaces that serve our communities and also runs an informal film school collective of young Black and non-white filmmakers which seeks to create a real space for conversation and collaboration. Other Cinemas was set up by Arwa Aburawa and Turab Shah, two filmmakers who saw the need for better ways to make and share films.
Follow us on social media for news on more free film events:
https://twitter.com/othercinemas
https://www.facebook.com/0thercinemas
https://www.instagram.com/othercinemas
This event is supported by Brent Council and Film Hub London .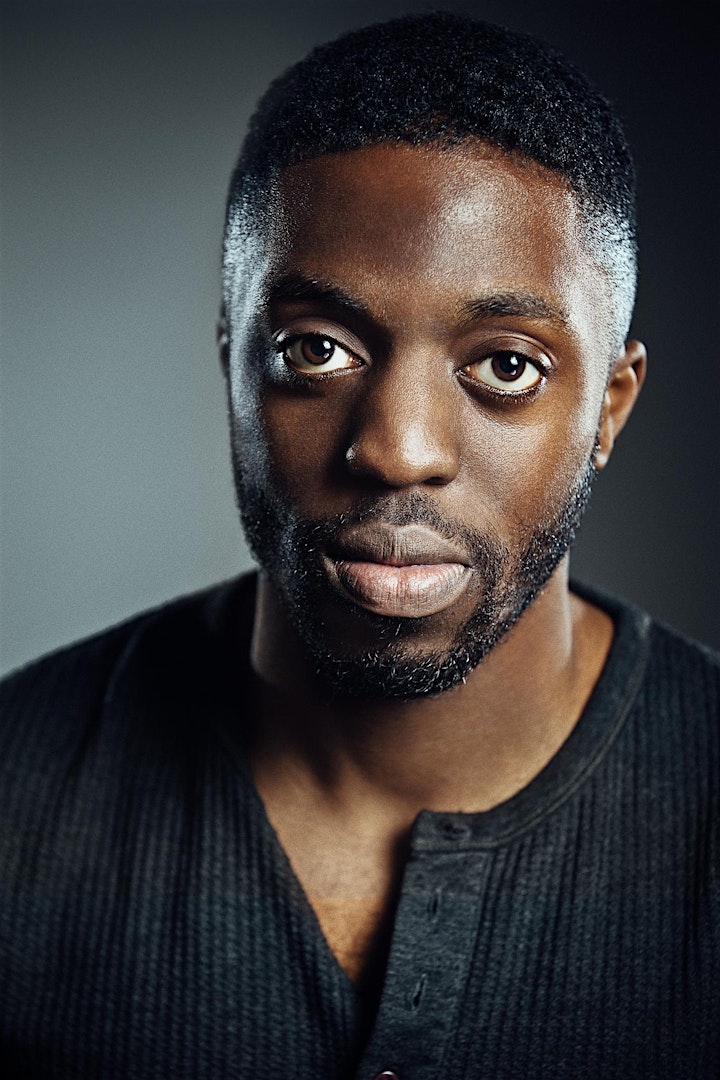 Organiser of Lanre Malaolu - Emerging Filmmaker Showcase