Lansiad GWLAD Launch

Monday, 9 May 2016 from 12:30 to 16:30 (BST)
Event Details
A hoffech...


Datblygu a gwella eich busnes?


Datblygu a gwella sgiliau'ch staff?





Do you want to...


Develop and improve your business?


Develop and improve your staff skills

OND, a oes angen arian arno'ch am hyn?

BUT, do you need funding to do this? 

A wnaethoch ateb 'IE' i'r cwestiynau uchod, ag yn gweithredu yn y sector preifat neu'r trydydd sector ar draws Abertawe, Castell-nedd Port Talbot, Ceredigion, Sir Benfro neu Sir Gaerfyrddin, ymunwch â ni i ddathlu lansiad 'Tyfu Gweithlu trwy Ddysgu a Datblygu (GWLAD)', rydym yn buddsoddi yn eich busnes a'ch gweithlu.

If you answered 'YES' to any of the above and operate in the private or third sector in Carmarthenshire, Ceredigion, Neath Port Talbot, Pembrokeshire or Swansea, come join us to celebrate the launch of 'Growing Workforce through Learning and Development (GWLAD)', we invest in your business and your workforce. 

 

Mae GWLAD yn diwallu anghenion busnesau yn Ne Orllewin Cymru ac yn cynnig 50-70% costau cymhorthdal am cyrsiau dysgu yn seiliedig ar waith addysg uwch mewn meysydd megis arweinyddiaeth, marchnata, ymwybyddiaeth ofalgar, adnoddau dynol, mentora, hyfforddi a llawer mwy.

GWLAD meets the needs of businesses in South West Wales and offers 50-70% subsidised costs for higher education work-based learning courses in areas such as leadership, marketing, mindfulness, human resources, mentoring, coaching and many more. 

 

Buddsoddwch yn eich staff a chewch effaith gadarnhaol ar eich gweithlu, dewch i ymuno â ni ar Lansiad GWLAD ar y 9fed o Fai. Dyma cyfle delfrydol i chi rwydweithio gyda busnesau eraill, clywed mwy am GWLAD a chymryd rhan mewn sesiynau blasu.

 

Have a positive impact on your workforce, invest in your staff, and join the GWLAD Launch on the 9th of May. This is an ideal opportunity for you to network with other businesses, hear more about the GWLAD project and participate in taster sessions.

 

"Ni all sefydliad oroesi oni bai ei yn parhau i ddysgu yn y gwaith" Skills2learn

"An organisation cannot survive unless people continuously learn at work" Skills2train 

                                                    

Sylfaenydd Mrs. Bucket, busnes glanhau llwyddiannus De Orllewin Cymru, Rachael Flanagan yw ein siaradwr gwadd ysbrydoledig. Sefydlwyd y busnes gan Rachael yn 18 oed; 11 mlynedd yn ddiweddarach, mae'r busnes llwyddiannus ag arobryn yng nghyflogi dros 250 o staff. Adlewyrchir hyn greddfau busnes gwych Rachael sydd wedi ei arwain ar gyfarfod ar 10 Stryd Downing. Dewch i wrando ar leferydd ysgogol ac ysbrydoledig Rachel gyda ni yn y lansiad GWLAD.

Our inspirational guest speaker is Rachael   Flanagan the founder of Mrs. Bucket, a Multi Award winning cleaning business in South West Wales. Rachael founded the business at the age of 18; 11 years onwards, this successful business boasts over 250 staff and has proved she has great business instincts, which has even lead her for a meeting at 10 Downing Street. Come and listen to Rachael's motivational and inspirational speech with us at the GWLAD launch. 

 

Cefnogwyd y prosiect yma gan Gronfa Gymdeithasol Ewrop drwy Lywodraeth Cymru. Dewch i ymuno â ni ar gyfer Diwrnod Ewrop, heddwch ac undod yn Ewrop ym Mharc y Scarlets.

Mae llefydd yn brin, archebwch eich tocynnau nawr am y digwyddiad cyffrous hwn i fusnesau De Orllewin Cymru. Dau tocyn i bob busnes. 

GWLAD is supported by the European Social Fund through the Welsh Government; come and join us for Europe Day, peace and unity in Europe at Parc y Scarlets. 

Spaces are limited, reserve your ticket now for this exciting event for South West Wales businesses. Two tickets per business.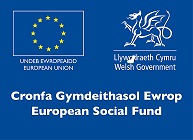 When & Where

Parc y Scarlets

SA14 9UX Llanelli
United Kingdom


Monday, 9 May 2016 from 12:30 to 16:30 (BST)
Add to my calendar