Event Information
Location
Herbert Smith Freehills
Exchange House
Primrose Street
London
EC2A 2EG
United Kingdom
Refund Policy
Refunds up to 7 days before event
Description
Join us on Friday the 5th of October 2018 for our Annual Conference, with a broad array of events and workshops, all designed to help busy practitioners navigate the complexities of the legal aid scheme and understand current policy and practical issues.
We're running an Early Bird Offer for bookings up to 7 September 2018.
Many thanks to our Conference Sponsors: Herbert Smith Freehills, DNA Legal, DG Legal, Tikit, John M Hayes, Legal Workflow and Accesspoint Technologies.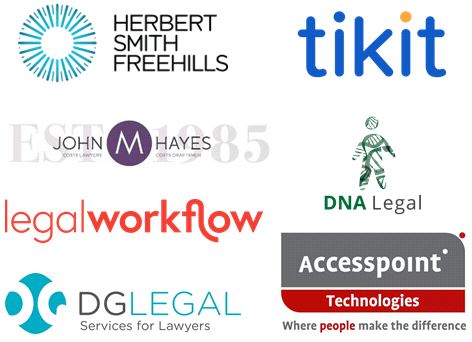 Conference Programme
09.00 Registration/coffee/exhibition
10.00 Welcome: Nicola Mackintosh QC (Hon), Mackintosh Law, Co-chair LAPG
Panel:
LASPO Review and Future Legal Aid Policy

Matt Shelley, Deputy Director, Legal Aid Support and Court Fees Policy (Ministry of Justice)

Fiona Rutherford, Deputy Director, Legal Aid Policy, (Ministry of Justice)

Richard Miller, Head of Justice, The Law Society

Jenny Beck, Beck Fitzgerald, Co-chair LAPG

Polly Brendon, The Public Law Project
11.00 Keynote Speech: The Rt Hon Sir Andrew McFarlane, President of the Family Division and Head of Family Justice. Introduced by Jenny Beck, Co-chair LAPG
11.30 Tea/Coffee served in workshop rooms
12.00 Workshops: Session (1)
1a. Family Law Update - Private and Public Law
Beverley Watkins, Watkins Solicitors; Lucy Verity, Philcox Gray and Paul Summerbell, Warrens Law & Advocacy. LAPG Committee members will cover the latest developments in private and public family law, and legal aid considerations.
1b. Management – Managing Legal Aid Contract Changes (LAPG Certificate in Practice Management)
Vicky Ling, Partnership Quality Systems and Matthew Howgate, DG Legal will discuss the main changes in the 2018 Civil Contract and how these can be managed and implemented effectively and with limited risk.
1c. Civil non-family costs – Tips You Cannot Live Without
Christopher McClure, John M Hayes and Jane Pritchard, Elawvate will deliver this popular costs workshop. It will cover costs issues from applications through to bill submission, CCMS, maximising costs by way of Inter Partes awards in publically funded civil cases and lots of practical advice.
1d. Using the courts to promote access to justice – Law Centres Network v Lord Chancellor
This session looks at litigation as a tool to change unfairness within the justice system using the recent victory of Law Centres Network v the Lord Chancellor as a case study. Workshop organised by Young Legal Aid Lawyers.
13.00 Lunch
LAPG AGM: members only (ten minutes)
14.00 Workshops: Session (2)
2a. Family costs – Tips You Cannot Live Without
Laura Bennett and Kenny Shealey, John M Hayes and Jane Pritchard, Elawvate: Laura, Kenny and Jane will look at costs in family cases and how to maximize income. This will cover the trials and tribulations of CCMS, with top tips for maximising costs with digital billing.
2b. Management – 2018 Data Security requirements
Statutory, Regulatory, LAA contractual and Quality Assurance requirements incorporating Lexcel 6.1. Chair: David Gilmore, DG Legal Nick Hanning & Amie Higgins, DG Legal.
2c. Deprivation of Liberty, Human Rights and Public Law
Nicola Mackintosh QC (Hon) and Polly Sweeney of Irwin Mitchell LLP will be discussing current legal aid challenges for practitioners in this area including:
Non means tested vs means tested legal aid – what funding is available for

DOLS challenges and what is in scope?

Legal aid for Accredited Legal Representatives

Application of the statutory charge in Article 5 damages claims

Practical issues and how to address them – using delegated functions and

emergency funding, delays and LAA decision-making
2d. Finding (and Keeping) a Job in Legal Aid
Attendees will hear from a panel of legal aid practitioners - across a range of seniorities - who will give advice on securing a training contract or pupillage, as well as managing the first few years of practice. Workshop organised by Young Legal Aid Lawyers.
15.00 Plenary: Minimising stress and vicarious trauma and maximising well-being for legal aid practitioners
Chair: Dr. Laura Janes, Howard League for Penal Reform
Rachel Francis, One Pump Court and Co-Founder of Claiming Space

Eleanor Fellowes, Visiting Lecturer, Portman Clinic, Tavistock & Portman NHS FT

Elizabeth Rimmer, Director, LawCare
15.30 Tea/Coffee served in workshop rooms
16.00 Workshops: Session (3)
3a. What Do Non-Immigration Lawyers Need To Know About Immigration?
Can the hostile environment seriously damage your health, wealth and happiness or has the Wind(rush) changed direction? Jawaid Luqmani, Luqmani Thompson
3b. Management - The Process Efficiency Team (PET)
The Legal Aid Agency and practitioner groups have been working together through PET, an innovative forum which identifies issues within the civil process which aim to enhance operational efficiency and the user experience. Members will explain what changes have been brought about and what pilots are in operation. Delegates will have the opportunity to put forward suggestions and ideas for future discussion.
3c. Crime - an overview of current issues
LAPG committee members Helen Johnson, Managing Partner/Solicitor Advocate, Emery Johnson Astills; Justin Rivett, Warrens Law & Advocacy and Rakesh Bhasin, Partner, Steel & Shamash will discuss current issues in crime.
16.50 Plenary: Christina Blacklaws, President of the Law Society, will have a discussion with Carol Storer, Director of LAPG, about issues affecting the legal aid sector and take questions from the floor.
17.15 Finish followed by drinks
18.00 Close
We may need to make changes to the final programme – please check on www.lapg.co.uk
CPD Points: 5.5
Why not also join us for the LAPG Annual Dinner in London on 4 October 2018. For more information and to reserve your place please get in touch. The dinner is open to all, so join us even if you can't make it to the conference.
Date and Time
Location
Herbert Smith Freehills
Exchange House
Primrose Street
London
EC2A 2EG
United Kingdom
Refund Policy
Refunds up to 7 days before event