Description
LEARN HOW TO PLAN, LAUNCH AND GROW A SUCCESSFUL PODCAST.
"Excellent! Super practical, easy to follow and encouraging. Thank you!" - Stephanie Irwin, Host of Fashion Originators Podcast
ABOUT THIS BOOTCAMP
Ever thought about launching your own podcast?
But not sure where to start?
Podcasting is one of the most effective ways to build an audience online and grow your business, and according to Edison Research, it's the fastest growing media channel.
Podcasting is also an excellent excuse to connect with some of the world's most interesting people. How else would you get the chance to have in depth conversations with best-selling authors, entrepreneurs, TV personalities, athletes or adventurers?
But the process for getting started can feel daunting.
What equipment and software should you use? How do you land interviews with big name guests? How do you get your show loaded into iTunes? And even after your show goes live, how do you promote it so that people actually listen to it?
Luckily, this one-day intensive course led by one of London's leading podcast hosts, will cover the simple steps to properly planning, launching and growing a successful podcast from scratch.
"If you're in London, don't miss this up coming 'Crash Course in Podcasting' by my friend Mark Leruste." - Chris Guillebeau, NYT Best-Selling Author and Host of Side Hustle School Podcast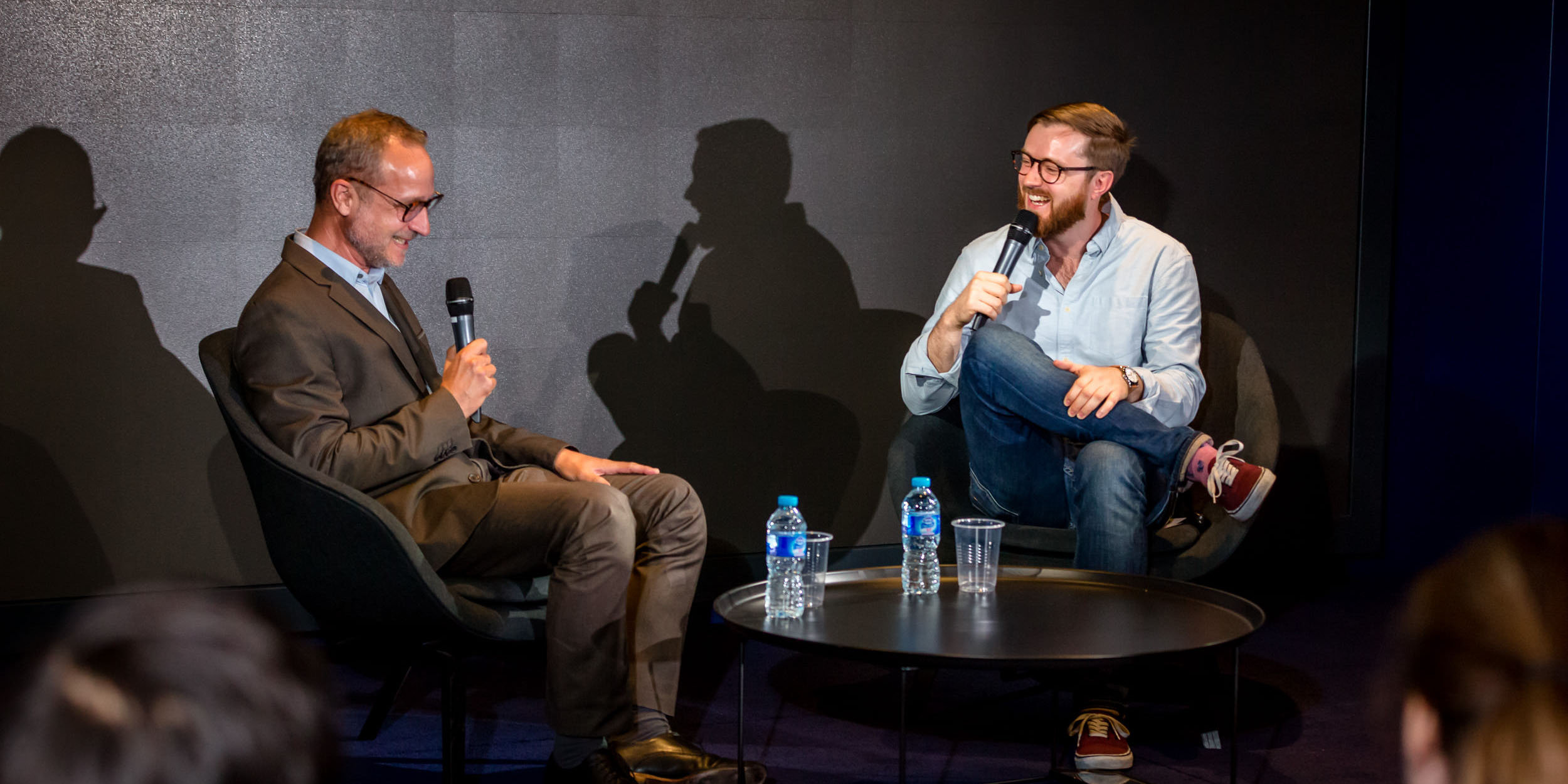 YOU'LL LEARN HOW TO:
Set yourself up for success by getting your podcast concept right
Choose the best recording equipment, editing software and hosting platform for your budget
Land interviews with thought leaders, bestselling authors, and influencers in your field
Prepare so that you have captivating and memorable conversations with guests
Edit your interviews to produce high quality and professional sounding audio
Develop an effective launch strategy
Crack the itunes algorithm to improve your ranking and get more downloads and subscribers
Additionally, you'll get insider knowledge on creative, field-tested marketing strategies for growing your podcast, so that once you're live, you can start to build an audience of raving fans.
By attending, you'll save yourself months of trial, error, and frustration, and you'll leave with a clear strategy for publishing your first three episodes.
WHO IS IT FOR?
You might be a marketing professional or an entrepreneur interested in podcasting to grow your business, or you might simply want to share your message with the world or do something fun on the side of your regular job.
WARNING: Although you do not need any technical expertise or previous experience in podcasting to attend, guests are expected to actually take action on this course.
Please do not attend if you are not willing to commit to this.
DOES IT WORK?
If you are willing to roll up your sleeves and take action, absolutely! In fact, previous graduates have gone off to start their own successful podcasts (e.g. Time 4 a Pint, Dad Like Me, Thought Starters, How Did I Get Here?, Fashion Originators, etc.).
Some graduates have even gone on to become iTunes top podcasts such as Man Talk and Always Free (see bellow) and some have secured five figure sponsorship deals.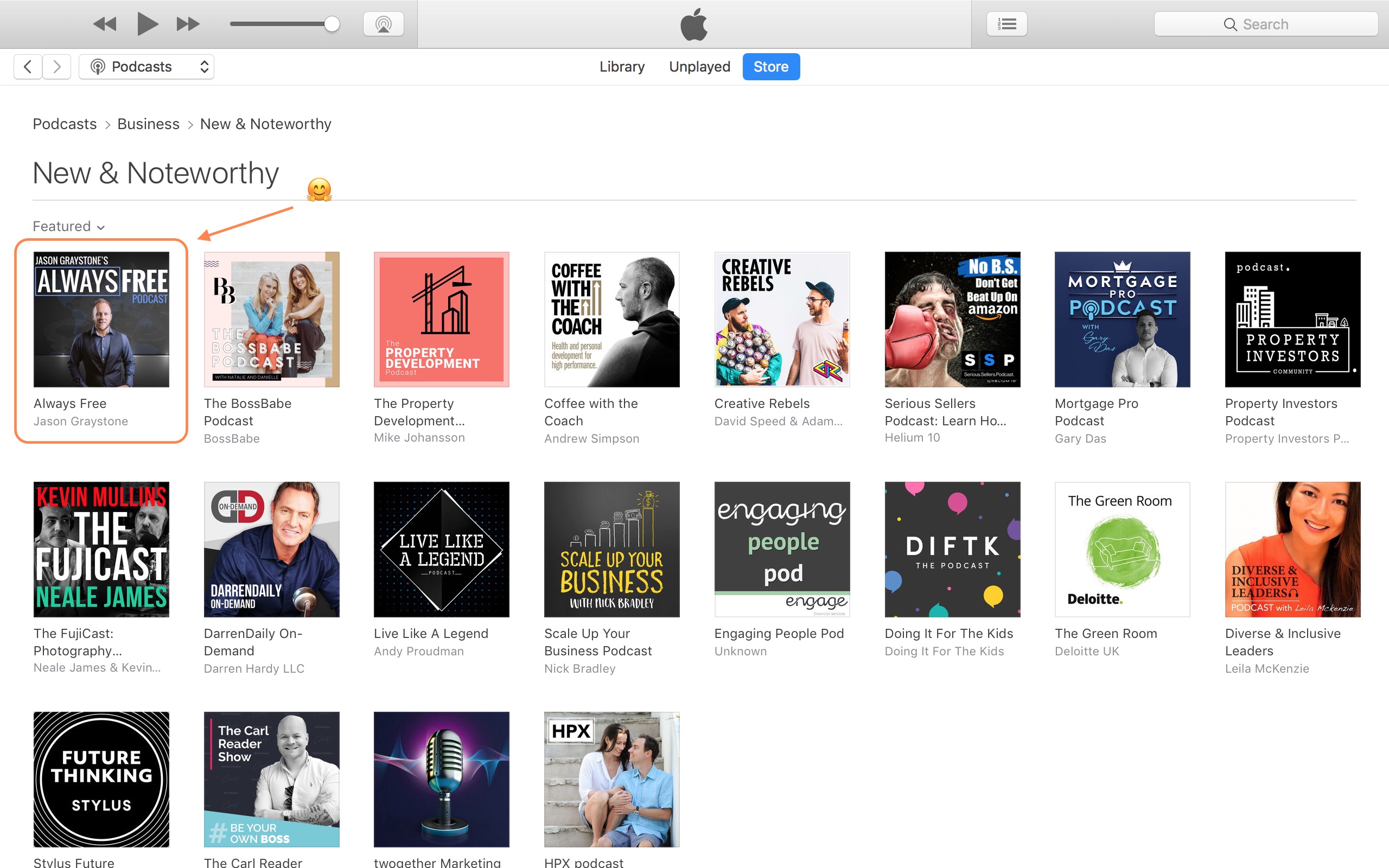 This full-day bootcamp was created as a direct result of working with 300+ budding podcasters over the last three years, who've expressed a clear desire for a full-day immersive experience:
"I literally came as a beginner, I now feel so motivated and inspired. Thanks Mark!" - Arzu Ozel
"Super interesting overview and very actionable advice! Huge thanks!" - Johnny Miller
"This seminar was so helpful and such a confidence booster. Thank you!" - Lottie Clarke
"Absolutely brilliant. I highly recommend Mark's Podcasting Bootcamp for anyone who wishes to start, build, grow, develop and understand the world of podcasting!" - Amrish Shah


ABOUT THE INSTRUCTOR
Mark Leruste's journey towards his dream career started when his video CV "A Dream Job Would Be Nice" went viral on YouTube and helped him land a position as country manager at the Movember Foundation. There, Mark raised €2.8 million for men's health and inspired 110,000 fundraisers to sign up, winning multiple awards along the way. Four years into the job, Mark couldn't ignore his entrepreneurial itch anymore and took the plunge to found The Unconventionalists, a weekly podcast and coaching and training business, helping organisations and individuals find their voice, amplify their message and scale their impact.
His podcast The Unconventionalists is a weekly show about the ups and downs of the entrepreneurial journey, with over 80,000 downloads across 100 countries, featuring guests such as Chris Guillebeau, Noah Kagan, Sarah Knight, Paul Jarvis, JP Sears, Rebecca Tracey, Daniel Priestley or the founders of TheMinimalists.com.
PROGRAMME FOR THE DAY
Module I – Plan: In this module we will create the foundation of your podcast to give you the best chance to succeed. I.e. clarifying your WHAT, WHO and WHY.
Module 2 – Record: In this module we will cover a selection of practical gear and software that you need to get started to record, no matter your budget.
Module 3 – Edit: In this module we will demystify one of the scariest aspects of launching a podcast by doing a live demo of editing an episode.
Module 4 – Launch: In this module we will dive into one of the most overlooked aspect of starting a podcast; creating an effective launch strategy.
Module 5 - Distribute: In this module we will explore unconventional marketing tactics to help you grow your reach and build an audience of raving fans
Q&A session
PREREQUISITES & PREPARATION
This workshop is for beginners who have not yet launched their podcast
You do not need to have any technical expertise or previous experience as a podcaster to join this crash course
Please bring a laptop, and note-taking materials as neither will be provided on the day
A general plan for your show already in mind (e.g. What topic would you like to cover? Do you want to host the show on your own? With a co-host? Do you want to have guests? etc.). It does not need to be definitive, but it will help to have a rough idea of what you would like your show to be about
Subscribe to The Unconventionalists podcast and listen to episode #55:
"This guy is a podcasting master, trust me! Grab a spot ASAP" - Samantha Clarke, Founder of Growth & Happiness School and Host of Conversations with Samantha & podcast
---
FAQs
Refunds & Substitutions
Please note that we do not offer refunds. If you are unable to attend and would like someone else to attend in your absence, please email us their information and we will confirm if this is possible. Substitutions of the event are accepted at the organiser's discretion only.
Contacting Us
If you have any queries regarding the event, please do not hesitate to contact The Unconventionalists team by emailing us. For press or media enquires, please contact Rebecca at "info [at] theunconventionalists.com"
Terms and Conditions
1. The organisers reserve the right to amend or cancel this event. The organiser can accept no further liability if the event is cancelled, including no liability for any expenses incurred as a result of cancellation.
2. The organisers can accept no liability for any loss suffered by any person acting or refraining from action as a result of the material delivered during or in connection with the event.
3. The organisers retain the right to film and audio record the event for promotional and commercial purposes.
4. The organisers retain the right to change the programme and speaker line-up (if applicable).
5. The Unconventionalists is not liable for any failure of or delay in the performance of this Agreement for the period that such failure or delay is due to causes beyond its reasonable control, including but not limited to acts of God, war, terrorist, strikes or labour disputes, embargoes, government orders or any other force majeure event.