Sales Have Ended
Registrations are closed
Many thanks for taking the time to complete this registration - we really look forward to seeing you at the event on the 21st of June! Warmest wishes from Evidence Base
Sales Have Ended
Registrations are closed
Many thanks for taking the time to complete this registration - we really look forward to seeing you at the event on the 21st of June! Warmest wishes from Evidence Base
You are invited to join us for the launch of Evidence Base: Growing the Big Grant Club
About this event
Evidence Base formed in 2018 with funding from the EPSRC to promote and execute a systems based approach to understanding issues of equality, diversity and inclusion in STEM.
"Growing the Big Grant Club" aims to research the under representation of women in the big grant club (grant awards of £5m+). Over the past 10 years, of the big grants funded by the EPSRC, less than 5% have gone to women.
Our project is a wide-reaching collaboration involving the University of Edinburgh (Professor David Robertson, Professor Polly Arnold, Professor Karen Halliday, Dr Sara Shinton, Dr Job Thijssen, Dr Emily Porth), University of Nottingham (Dr Karen Salt), Royal Society of Chemistry,Institute of Physics, UKRI and the Knowledge Transfer Network.
Our approach is to understand this social issue from the systems-level, avoiding falling into the trap of taking a 'deficit model' approach whereby the interventions are aimed at 'upskilling' or 'fixing' the women. We want to fix the system that is failing to accommodate diversity.
Please join us for an afternoon of food, entertainment and discussion to mark the official launch of our project 'Growing the Big Grant Club'. You will have the opportunity to meet many of our project partners as well as hear about the research we are undertaking.
OUTLINE OF THE EVENT
1300: arrival and buffet lunch
1345: welcome from Project Manager Dr Katie Nicoll Baines
1350: Performance by Strong Women Science
1420: welcome from Project PI Professor Dave Roberston
1425: Introduction to ethnography and our case studies from research fellow Dr Emily Porth (with opportunity for questions)
1445: Interactive panel discussion with project co-investigators Dr Sara Shinton, Dr Karen Salt, Professor Karen Halliday, Dr Job Thijssen
1530: Closing remarks, Professor Polly Arnold
Access statement
Rooms: For those unfamiliar with the RSE, the Wellcome East room is on the first floor of the building up a flight of stairs and there is also a lift from the ground floor directly to this room. 8 steps connect the Wellcome East room to the Wellcome West room. The alternative route to the Wellcome West room is to take a different lift directly from ground floor to the level of the Wellcome West room. So, if you are in the Wellcome East room and need a step-free route to the Wellcome West room you need to take the lift back to the ground floor and then a different lift to the Wellcome West room. This will be clearly signed.
Lighting: Both rooms have large windows that let in natural light. Electronic overhead lighting is by LED chandeliers. In the Wellcome East room these can be turned off in sections if required. In the Wellcome West room the lighting is not in sections but can be turned off if required.
Sound/Audio: Strong Women Science will use microphones for their performance and our speakers will have a microphone when speaking. We will ensure questions from the audience are repeated to ensure everyone can hear.
Toilets: There are ladies and gents (using the terminology used by the RSE here) toilets located off the Wellcome West room. There are ladies, gents, gender neutral and wheelchair accessible toilets located on the ground floor.
CODE OF CONDUCT
The Evidence Base team is dedicated to providing a harassment-free experience for everyone participating in their events, activities and workshops. We are conscious of creating a space where sensitive topics can be discussed and participants feel able to ask questions without fear of reprisal or humiliation. With this in mind it is important to remain respectful of the experience of others and mindful of the fact that there are oppressions that some of us are disadvantaged by and some of us benefit from. We will not tolerate harassment of participants in any form. Any participants violating these rules may be sanctioned or expelled.
Examples of harassment include offensive verbal comments and/or imagery related to gender, gender reassignment, gender identity and expression, age, marriage and civil partnership, pregnancy and maternity, sex, sexual orientation, disability, physical appearance, body size, race, ethnicity, religion or belief and/or technology choices. Other examples of harassment include sexual images in public spaces, deliberate intimidation, stalking, following, harassing photography or recording, sustained disruption of talks or other events, inappropriate physical contact, and unwelcome sexual attention.
If a participant engages in harassing behaviour, the organisers may take appropriate action, including warning the offender or expulsion from the event with no refund. Participants asked to stop any harassing behaviour are expected to comply immediately. If you are being harassed, notice that someone else is being harassed, or have any other concerns, please contact the Evidence Base project manager, or if you feel unable to voice concerns in person send an email to k.nicollbaines@ed.ac.uk.
When taking a report, we will ensure you are safe and cannot be overheard. We may involve other event/University staff to ensure your report is managed properly. Once safe, we will ask you to tell us about what happened. This can be upsetting, but we will handle it as respectfully as possible, and you can bring someone to support you. You will not be asked to confront anyone. If you report an incident we may not be able to guarantee complete confidentiality (e.g. if there are immediate safety concerns), but we will treat any information you give us with discretion and respect. Sometimes there may not be enough evidence available for us to take action against another participant. Where this occurs, we will explain this to you, and try to find out whether there are other ways to support you.
This Code of Conduct has been adapted from (November 2018):
http://geekfeminism.wikia.com/wiki/Conference_anti-harassment/Policy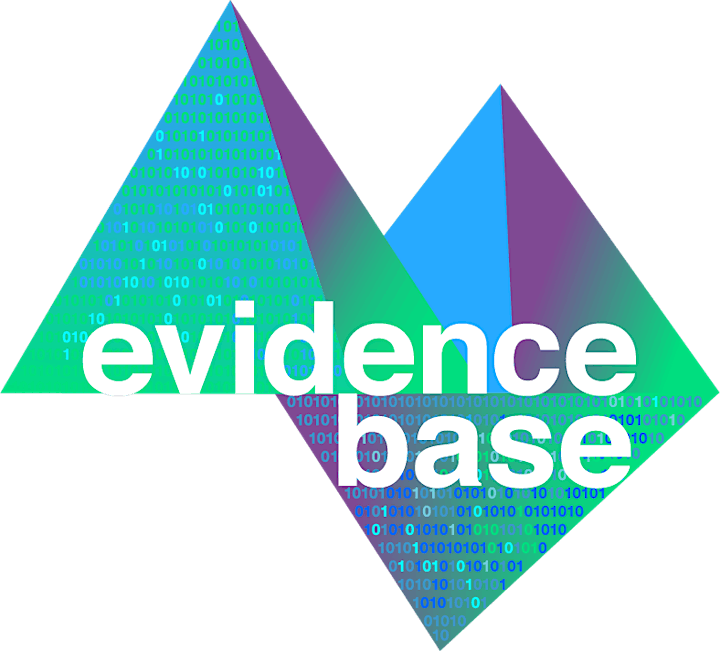 Organiser of LAUNCH EVENT! Evidence Base: Growing the Big Grant Club