Save The Oaks is delighted to be launching Roselle Angwin's latest book 'A Spell In The Forest' on Thursday 1st July at 7pm, online
About this event
About this event
'Trees occupy a place of enormous significance, not only in our planet's web of life but also in our psyche. A Spell in the Forest – Tongues in Trees is part love-song, part poetic guidebook to forest and wildwood, and part exploration of thirteen native sacred British tree species. Tongues in Trees is a multi-layered contribution to the current awareness of the importance and significance of trees and the resurgence of interest in their place on our planet and in our hearts.'
Save The Oaks is delighted to be launching renowned poet, author & workshop facilitator Roselle Angwin's latest book. Roselle will be in conversation with filmmaker James Murray-White, and there will be discussion, readings from the book, and time for questions.
https://roselle-angwin.co.uk
'This book gently leads the reader into a new and deeper understanding of the forest and our ancient and intrinsic connection with the trees that has been largely forgotten in this modern age. If you wish to develop and nurture a true affinity with and knowledge of trees, then A Spell in the Forest – Tongues in Trees will most definitely help you to do that.' 
Luke Eastwood, author of The Druid Garden

Published by Moon Books (John Hunt Publishing)
25 June 2021 
 ISBN 978-1-78904-630-4

https://www.johnhuntpublishing.com/moon-books/our-books/spell-in-forest
Tickets free, though must be ordered in advance via eventbrite. (Donations to Save The Oaks invited. Roselle will be donating 10% of any sales direct from her as a result of this evening event to STO.)
A zoom link will be sent out near to the event.
This event is organised by Save The Oaks - a community campaign that has saved, distributed, and planted 80,000 oaks that were due to be destroyed. Further information and a link for donations on our website: www.savetheoaks.org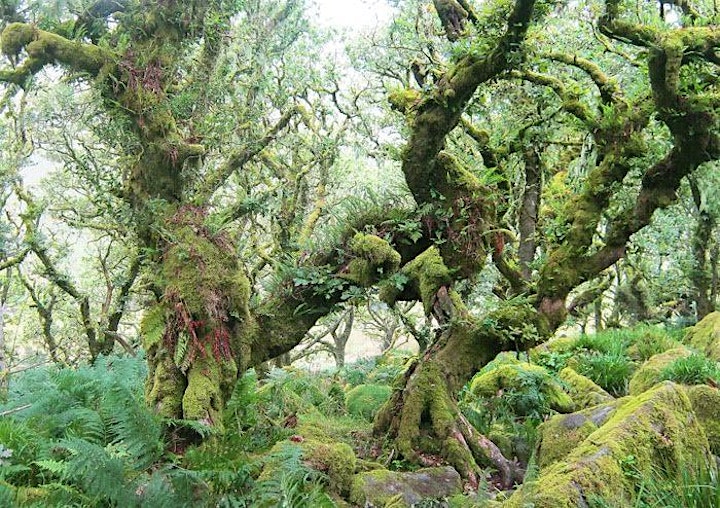 Organiser of Launch event for 'A Spell in the Forest' by Roselle Angwin