Launch Event (Wine and Cheese reception) and Screening of Les Intouchables.
About this Event
Les Intouchables (Untouchable) is the story of an aristocrate who becomes a quadriplegic from a paragliding accident and hires a young man from the projects to be his caregiver. This hilarious and touching comedy stars François Cluzet, Omar Sy & Anne Le Ny and is directed by Olivier Nakache & Éric Toledano .
Certificate 15
Running time 1hr 52mins. Film starts at 7pm - no adverts no trailers!
Shown in French with English Subtitles.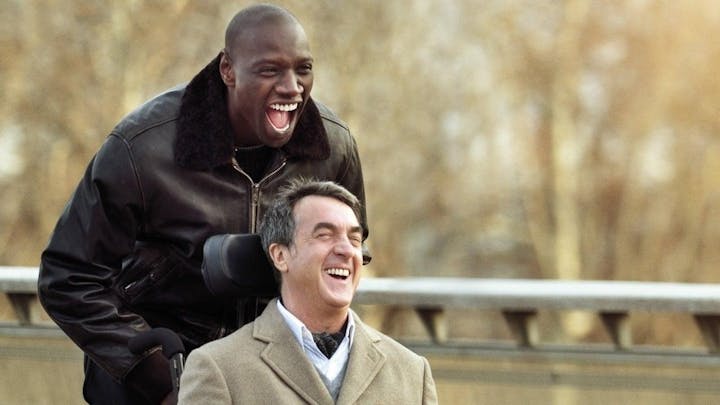 Omar Sy and François Cluzet in a scene from the film.