Location
Yellowave Beach Sports Venue & Beach Cafe
299 Madeira Drive
Brighton
BN2 1EN
United Kingdom
Sales Have Ended
Registrations are closed
You may still be able to get entrance into the kirtan on the door, Else at 7:30pm please join the fire on the beach
Launch of KirtanBrighton: a Spiritual Solution to our material situation - Mantra meditation with Blessed & fire on the beach, back2nature!
About this event
If the tickets are sold out, please contact Bhakta Veemal on 07961187864, as we only have
A spiritual solution to our material problems. Utilising an ancient technique, passed down from generation to generation. This is a sublime practice, which purifies the heart, a simple call & response mantra meditation method that nourishes the mind, body & soul. The sound vibration is something that everyone can resonate with, there is no need to understand how it works, it just works, because it's Spiritual.
Newcomers are welcome, even if you have never done any meditation or singing before, you are very welcome. This is not a place where anyone will judge anyone.
Inclusive: we accept anyone and everyone.
Where: Yellowave Clubhouse, 299 Madeira Dr, Brighton BN2 1EN
Parking is pay and display at 1pound 30pence an hour
for more info, please join the KirtanBrighton Whatspp group, where only the Admins post event info https://chat.whatsapp.com/FeieoptnuafB1JgWzS6Fhg
IMPORTANT: due to the success of this Launch event, we have reached the max capacity of 50 people. We encourage everyone to bring Layers for the beach, and something to sit on, as we are not able to provide seating for everything on the floor on the beach or within the Clubhouse, there are only 28 chairs in the Clubhouse, there will be limited cushions for the floor, and there will be limited Yoga matts to sit on, as this is our first launch, we did not anticipate the high volume of people coming. Volunteers can join the whatsapp group to help https://chat.whatsapp.com/FOu8csxgatdIahQYfoCUz1
Schedule
4:15pm enter the Clubhouse (MAX Capacity is 50), meet & greet, and find a comfortable place to sit on the cushions or yoga mats, please feel free to bring your own cushions. only 28 Chairs will be provided by Yellowave Clubhouse, they are plastic and dont have padding so you may need to bring your own cushion. Priority seating on chairs will be given to those who cannot sit on the floor. We will be monitoring the capacity, when we see it reaches over 50 people, we will ask people to move into the overflow seating on the beach where we will have some flooring for people to sit on.
4:30pm KirtanBrighton launches with an introduction to Kirtan, to get everyone on the same page, then we start practicing the simple call & response utilising the Maha Mantra (meaning: The greatest Mantra). There will be a Kirtan by: Bhaktin Sarah, Bhakta Veemal, Kirtan Bournemouth will be our special guest Kirtaneers, also other musicians like Bhakta Joshua, Hare Krishna Das, Keli Mataji and many more. We have spaces for Singers & Mrdanga/drum & Kartal players, please contact Bhakta Veemal on 07961187864 to be added to the musicians list. If you want to bring your instrument and Jam along, please do & update Bhakta Veemal to organise a proper seating place for you & your instrument. Else you can jam on the beach.
7:15pm, we will start to move towards the beach from the clubhouse.
7:30pm Vegan/Vegetarian/blessed/holy food sharing on the beach around 3 Fire pits/bowls thanks to: Aspi, Hannah, Nick Prabhu, Bhakta Peter, Bhakta Veemal, Bhakta Nitai & team, so we all can stay warm, watching the sunset. We can also have Kirtan on the beach, lets see how it goes.
Please see more below

Please visit the Facebook event page for more info = https://fb.me/e/1DUlInvAF/ and for future events.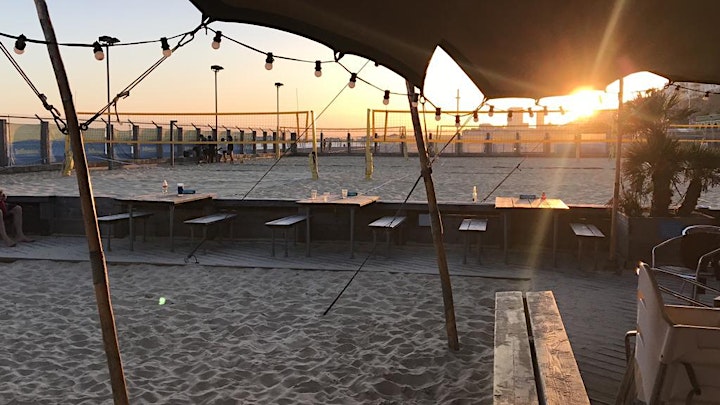 Volunteers may contact Bhakta Veemal on 07961187864. or join the Volunteers whatsapp group = https://chat.whatsapp.com/FOu8csxgatdIahQYfoCUz1
On the day services include: a) setting up of the clubhouse, b) transporting the musical instruments from the cars to the clubhouse and back, c) opening and closing of the clubhouse door and windows, d) serving water at the water table in the clubhouse, e) singing, f) playing an instrument), g) bringing vegan/veg food to the beach for 7:30pm, h) serving food on the beach, i) promoting the event on social media (being an admin on the Facebook and Eventbrite page), j) donations/sponsor management, and whatever else might be required in the lead-up and including on the day.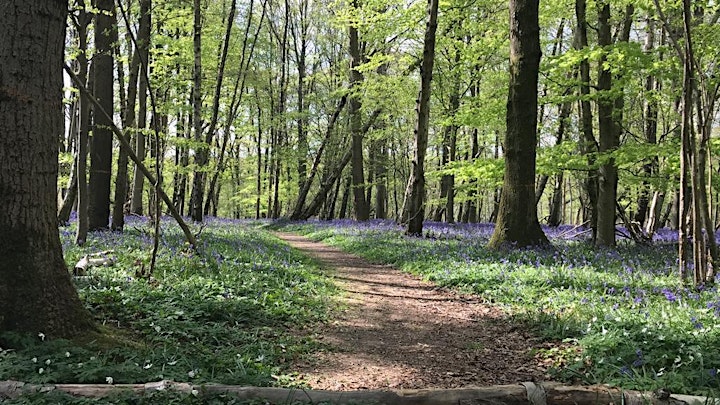 We would like to do more Kirtans in nature, so if you are interested in supporting this in happening, please get in touch, so we can find venues for free, else we would need to seek sponsors.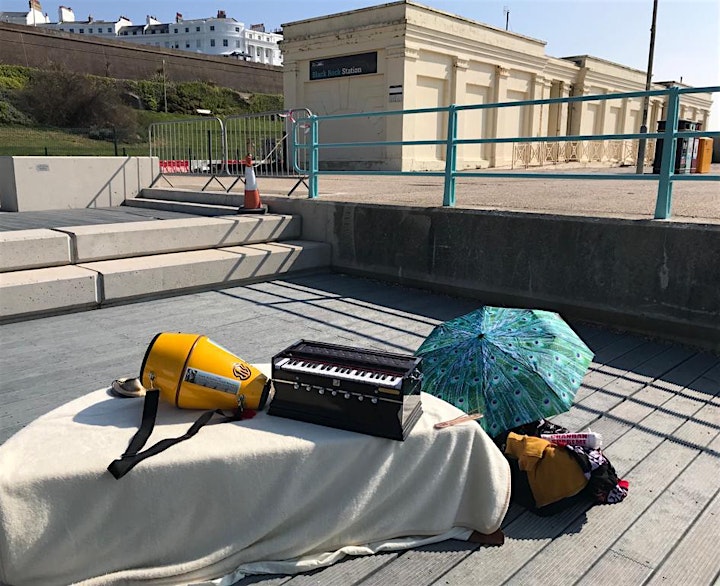 We are a not for profit initiative, and we pride ourselves in making Kirtan & Prashaadam available to anyone and everyone. Whatever people can donate/sponsor from their hearts, that would contribute to future events.