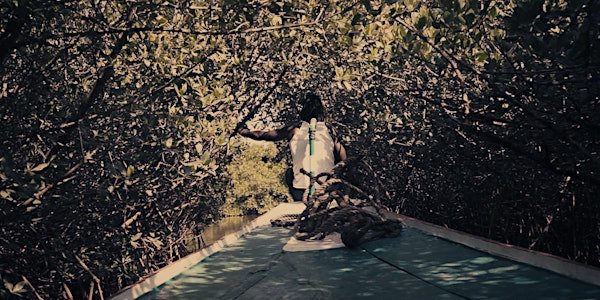 Launch of MIRAJ Ecologies Issue and Landscape and the Moving Image
Event Information
Location
Ambika P3
35 Marylebone Road
London
NW1 5LS
United Kingdom
Launch of MIRAJ Ecologies Issue and Landscape and the Moving Image by Catherine Elwes Including Talks, Screenings and Performance
About this event
MIRAJ, Ambika P3 and Ecological Futurisms presents:
MIRAJ Issue 10.1/2 – Special Ecologies double issue
Through scholarly articles, features, roundtable discussions, interviews and reviews, Issue 10:1/2 aims to imagine and examine how practices in artists' film and video can be transformed by a dedicated attention to notions of the Ecological in its many expanded forms.
Landscape and the Moving Image by Catherine Elwes, Intellect, Bristol: 2022
Elwes takes a journey through the twin histories of landscape art and experimental moving image and discovers how they coalesce in the work of artists from the 1970s to the present day.
The Events 6.30 - 8.30 pm:
TJ Demos in virtual conversation with Matthias Kispert about Beyond the World's Ends: Arts of Living at the Crossing
Catherine Elwes in conversation with Colin Perry about Landscape and the Moving Image
Becca Voelcker and Tom Cuthbertson in conversation with Lucy Reynolds about 'Field work: Ogawa Productions as farmer–filmmakers' and 'Behaviour: Marking': Charlotte Prodger's territoriality.'
Rare Screening of Shezad Dawood's Leviathan Cycle Episode 7: Africana, Ken Bugul & Nemo introduced by the artist in conversation with Michael Mazière. The latest in Shezad Dawood's expansive film series Leviathan Cycle at the heart of his major long-term multimedia project Leviathan (2017–ongoing), which considers the intersections of both human and non-human ecologies in relation to climate change, migration, and mental health.
Rebecca Birch Undermine. Artist and filmmaker Rebecca Birch presents a short performance based on her ongoing work with anti-fracking protestors at Preston New Road. Something violent is occurring beneath their feet. A fracking site is constructed. The subsurface is being fractured. Followed by a Q&A with Maria Walsh.
This event is free and drinks will be served.
Links:
Landscape and the Moving Image
Presented by Moving Image Review and Art Journal (MIRAJ), the Centre for Research and Education in Arts and Media (CREAM), Ecological Futurism, Ambika P3 and the University of Westminster.
Date and time
Location
Ambika P3
35 Marylebone Road
London
NW1 5LS
United Kingdom