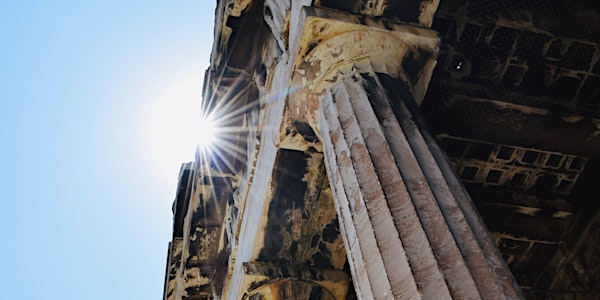 Launch of The Cambridge Centre for Greek Studies
Location
St John's College
The Old Divinity School
Cambridge
CB2 1TP
United Kingdom
Join Professor Ianthi Tsimpli and Professor Tim Whitmarsh for the launch of the new Cambridge Centre for Greek Studies.
About this event
Cambridge University has a long and rich tradition of study of both the history, culture, and languages of the Greek peninsula and its associated territories, and of the many disciplines which fall within the broad area of "Greek Studies." Cambridge scholars have enjoyed great academic success and achievements in this field and the University enjoys a strong national and international profile.
The Cambridge Center for Greek studies has been devised to highlight and give greater access to the range of first-class research, expertise, and teaching which exists throughout the University. The Centre will create a cohesive and mutually supportive context for the exchange of ideas among researchers and students both in the United Kingdom and abroad.
The launch will feature a symposium entitled "The Long Antiquity: Greece and Greek throughout the Ages." Featuring speakers at the forefront of academic research and discourse, the symposium will explore, and question, the idea of Greek continuity throughout the ages.