Description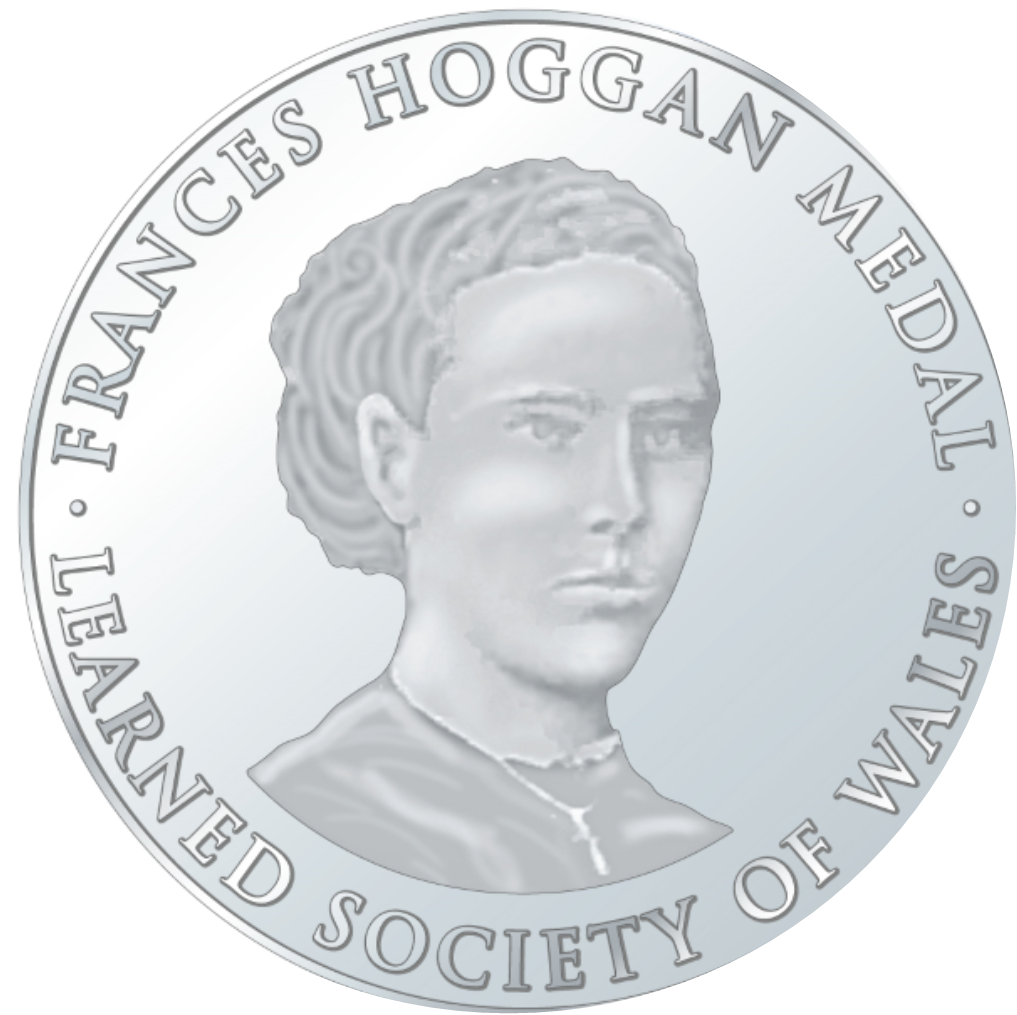 Wednesday / Dydd Mercher 27 January / Ionawt 2016 10.45am - 12.00pm, Oriel Senedd Gallery, Cardiff Bay / Bae Caerdydd
Sponsored by Edwina Hart MBE AM Minister for Business, Enterprise, Technology and Science
Noddir gan Edwina Hart MBE AM Gweinidog Economi, Gwyddoniaeth a Thrafnidiaeth
We are pleased to invite you to the Launch of the Learned Society of Wales's Frances Hoggan Medal, which will be held in the Senedd Oriel Gallery, Cardiff Bay on Wednesday 27 January 2016, between 10.45am and 12pm.
The Society's new medal, sponsored by Welsh Government will be awarded annually in recognition of an outstanding contribution to research in any area of Science, Technology, Engineering, Mathematics and Medicine (STEMM) research, by a woman, resident in Wales, of Welsh birth or who otherwise can demonstrate a particular connection with Wales. The first award will be made in May 2016.

The medal is named in honour of Dr Frances Hoggan (née Morgan) (1843 –1927), from Brecon, the first British woman to receive a medical doctorate from a university in Europe. In addition to being a recognised clinical researcher Frances was also a campaigner and social reformer and became heavily involved during the 1880s in debates concerning intermediate and higher education in Wales, particularly with emphasis on the importance of opportunities for women.
******
Mae'n bleser gennym eich gwahodd i achlysur lansio'r Medal Frances Hoggan y Gymdeithas Ddysgedig Cymru, la gynhelir yn Oriel y Senedd, Bae Caerdydd, Ddydd Mercher 27 Ionawr 2016, rhwng 10.45am a 12pm.

Dyfernir medal newydd y Gymdeithas, a noddir gan Lywodraeth Cymru, yn flynyddol i gydnabod cyfraniad eithriadol i ymchwil mewn unrhyw faes Gwyddoniaeth, Technoleg, Peirianneg, Mathemateg a Meddygaeth (STEMM), gan fenyw sy'n byw yng Nghymru, wedi'i geni yng Nghymru neu a all ddangos cyswllt penodol arall â Chymru. Dyfernir y fedal gyntaf ym mis Mai 2016.

Enwir y fedal er anrhydedd i Dr Frances Hoggan (née Morgan) (1843 -1927), o Aberhonddu, y fenyw gyntaf o Brydain i dderbyn doethuriaeth feddygol o brifysgol yn Ewrop. Yn ogystal â chael ei chydnabod yn ymchwilydd clinigol roedd Frances hefyd yn ymgyrchydd ac yn ddiwygiwr cymdeithasol a bu'n ymwneud yn helaeth yn ystod y 1880au â thrafodaethau ynghylch addysg ganolradd ac uwch yng Nghymru, gyda phwyslais penodol ar bwysigrwydd cyfleoedd i fenywod.