Location
FieldFisher
Riverbank House
2 Swan Lane
London
EC4R 3TT
United Kingdom
Description
We are living at an interesting time where the global space economy is large and growing and where the UK is becoming a major player in the space industry. Indeed, since the turn of the century, the UK space economy has outperformed the global space economy. More importantly, it has created low cost access to space as well as an accessible environment in favour of early stage investment for private investors to shape this exciting industry.
LBA team in collaberation with the team behind the Seraphim Space Fund are delighted to invite you to the Inauguration of the UK Space Tech Angels programme proudly hosted by at the central London offices of Fieldfisher; Riverbank House, 2 Swan Lane, London, EC4R3TT. This exciting inaugural event will be held on Tuesday 6th December with registration opening at 5.15pm and the event itself running from 5.45pm to 8.00pm.
This launch exclusive event will bring together the key players in the UK Space industry such as Seraphim Capital, the UK Space Agency, Satellite Applications Catapult, Airbus Ventures and the European Business Angels Network (EBAN) to kindly support this early stage investment initiative beyond the limits.
We have also selected 3 early stage and potentially high growth space companies at different stages, SEIS/EIS eligible, to present their business opportunities in 3 minutes in order to give you a taste of a typical early stage angel investment in this sector.
The event will be followed by drinks and canapés, allowing our investors and the space community and well-know companies to mingle with one another and with the LBA team.
AGENDA:
5.15 - 5.45 Registration with tea & Coffee
5.50 - 5.55 Welcome from Hosts - John Worthy - Partner at Fieldfisher
5.55 - 6.10 Keynote Speaker from UK Space Agency - Katherine Courtney - Chief Executive at UK Space Agency
6.10 - 6.20 Introduction to UK Space Tech Angels Programme - Anthony Clarke - CEO at LBA
6.20 - 6.30 Seraphim Space Fund and its links with UK Space Tech Angels - Mark Boggett - CEO of Seraphim Space Fund
6.30 - 6.40 Launch of European Space Tech Angels Network (ESTAN) in conjunction with EBAN - Candace Johnson - President at EBAN
6.40 - 6.55 Presentations by CEOs of 3 start up/ early stage previously angel backed Space Angel SMEs. Moderated by Sam Adlen - Head of Business Innovation at Satellite Applications Catapult

6.55 - 7.00 Next steps for UK Space Tech Angels programme - Yann Moulary - Investment Associate at LBA
7.00 - 8.00 Breakout/Networking/ Drinks & Nibbles
8.00 Close
N.B (3 Entrepreneurs to have demo tables at break out)
STRATEGIC PARTNER:

Seraphim Capital is a venture capital fund investing in high growth European businesses with a strong focus on the space industry since the launch of its new space fund.

LBA is one of the oldest and most established UK private investment groups, investing in unlisted high growth UK based technology companies. LBA is generally focused on innovative technology with a particular focus on hardtech, digital, medtech and life sciences. On the top of this, the company has a long track record of operating its in house EIS/SEIS (FCA Regulated) Funds for its investors giving them an efficient means to build a portfolio of early stage investments. The current LBA fund portfolio comprises in excess of 30 investee companies.
STRATEGIC SUPPORTER: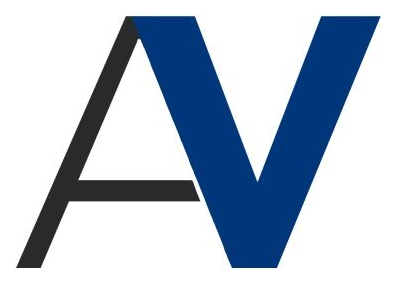 Airbus Group has opened a new Silicon Valley venture capital arm. The fund Airbus Ventures, opened in January 2016 with $150M to plow into start-ups focused on aerospace, data analytics, drones security and satellite technologies.