Description
Experience the darkly magical poetry of Rebecca Tamás at the launch of her highly anticipated debut collection WITCH, alongside Raymond Antrobus and Rachael Allen.
On 20th March (to coincide with the pagan festival of the Spring Equinox) Tamás will explore the hidden histories of woman; her triumphs, fears, oppressions and strength, through the symbolic lens of the witch archetype. Through the reimagining of this occult figure, she journeys into a strange land in which feminism, mysticism, sexuality and philosophy blur into one. These are poems that unsettle, intrigue and bewitch.
Rebecca Tamás will be joined by two of the most exciting new talents in British poetry, whose debut books have both been selected for the prestigious Poetry Book Society Choice. Raymond Antrobus is author of The Perseverance (a Poetry Book of the Year in The Guardian and Sunday Times). Rachael Allen's long awaited debut Kingdomland is published by Faber in 2019.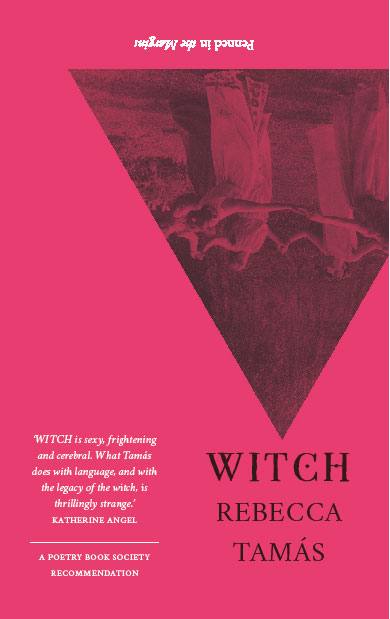 Privacy Policy
York St John University will use the data you submit in Eventbrite for the purposes of administering this event. York St John University utilises third party software for data storage, tracking and analysis activity but your details will not be used by any of these third parties in order to contact you Any data you share with us will be used to help us improve your event experience and for event tracking and analysis activity within the University.
We will only send you important information and reminders related to the event you have booked unless you tell us otherwise. During the booking process, if you opt in to receive emails about the latest events hosted and supported by York St John University, you consent to York St John University contacting you with relevant information.
If you no longer wish to hear from us you can opt out at any time by changing your contact preferences via the link in emails you receive from us or by contacting us: events@Yorksj.ac.uk /01904 876654.