About this Event
You are invited: We would love to invite Founding teams that are looking to fund their idea to join us in celebrating the Launch of our first Accelerator Cycle right here in London.
Party & Network: We expect a great turnout (free Beer, Cider and Prosecco on tap so should be a good night). We will have a number of Angel Investors attending, so bring your business cards.
Pitch & Learn: We will have a small number of Pitches on the night from hand selected start-ups that were the first to apply to join us. These are typically Bootstrap - seed businesses that have early traction. It's a great opportunity if you haven't done any pitching to see some in action, ask some of the professionals in the room their opinions, learn what to do (and what not to do) when it's your turn.
Our Super Star Speaker: We are very fortunate to have a real DEEP TECH GURU, Nick Ayton, joining us for a keynote that I guarantee to blow you away.
5:30 - 6:30pm Registration
5:30-7pm Networking
7pm main event starts (no admittance after 7pm I am afraid)
- A short intro.
- 4 x Seed pitches (3 min each)
- A keynote speaker 20 min
- 2 x Series A pitches (5 min each)
- Closing words & thanks
8pm Drinks & more Networking
8:30 Close
Coming up: If you don't have a pitch, an investment deck (or a good one at least) then follow us and keep an eye out for some free and cheap talks and workshops to get you Investment ready. All our programs are delivered by Industry experts, Professional Speakers and Seasoned Entrepreneurs. You can trust us that we know exactly what you need to build, grow and win (even if you don't - lol).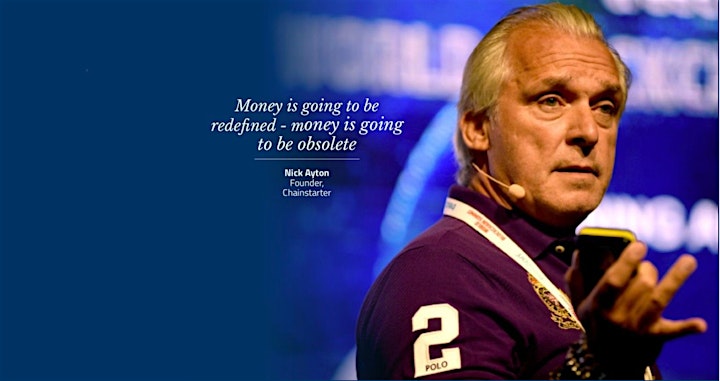 About us: Keystage Ventures specialises in startups that want to get accelerated towards a £1m-10m raise in the next 3-6 months. We are in the process of releasing 10 accelerator cycles in 8 countries, with over 5000 founder teams expected to take part in 2020 aimed at providing £100M in funding via our partner network of over 80,000 of Series A-Z investors via our global network of partners.

General Data Protection Regulation (GDPR) notice:This event is planned and delivered by Keystage Ventures Limited. This event is funded by Keystage Ventures and a range of data points must be collected to assess your suitability to attend. Keystage Ventures limited will collect and store your registration data for auditing and project evaluation purposes.
Video and/or photographs notice
Please note this event or part of it may be filmed by audio, visual, audio-visual or electronic means or photographed, including photographs of individuals or groups of delegates.By attending this event, you agree to permit Keystage Ventures limited and/or partners listed above, or any third party licensed by Keystage Ventures limited, to use and distribute such footage and photographs, which may feature images of You, in all or any media (including the internet and social media) whether now known or hereafter to be invented throughout the world in perpetuity for the purposes of advertising, publicity, reporting and otherwise in relation to the exploitation of such recordings and photographs.Please inform the event organisers and the videographer/photographer on the event day if you do not wish to be included in any individual or group photograph.