Event Information
Location
WM Reply
Solar Room
160 Victoria Street
Westminister
SW1E 5LB
United Kingdom
Description
The Adoption Game and the Communication Maze
Two great simulations to help you with the communication and adoption of new projects and technologies. We have searched the market for the best simulation activities for communicators to use and have chosed the best two for a day of workshops and demos.
The Adoption Game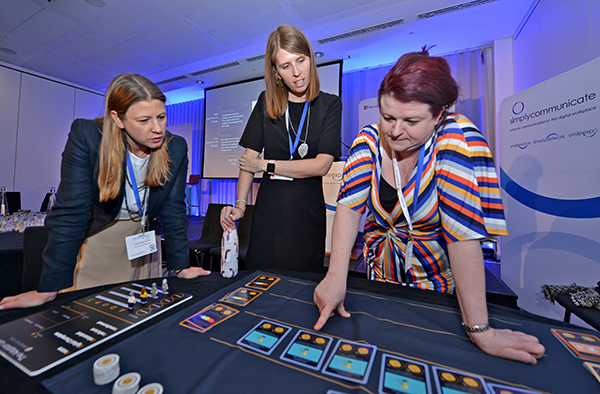 Assume the role of Change Lead for your organisation. Steve Crompton and Mark Furr of Changing Social will give you the tools to win over demanding stakeholders, engage tricky end users, clear the hurdles of limited budget, time constraints and handle some unexpected events.
In fact all the skills you need for any O365 roll-out!
The Communication Maze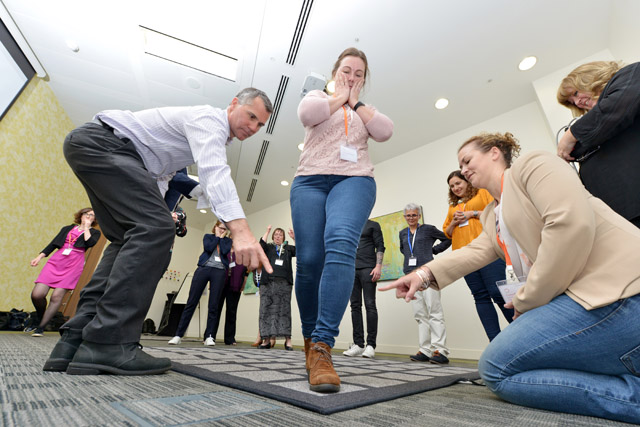 The Communication Maze is a proven and memorable activity to align communication managers in large, dispersed organisations. In just 120 minutes participants using the Communication Maze will:
Understand the effect of improved internal communication on business performance.
Realise what it feels like to have a consistent strategy and standards and how it makes their job easier, more effective and enjoyable.
See their own performance improve by at least 50% by using the learnings from the exercise
Provide a structure for on-going training and development
The Communication Maze is a programmable series of squares that challenges teams to find a successful path without triggering an alarm.
GSK, World Heath Organisation, BP, Ericsson, BAA, BT, Thames Water and M&S use this popular device to provide a powerful learning experience for their communication managers.
This course is accredited by CIPR and delegates can claim 10 CPD points towards their qualification for attending.
Date and Time
Location
WM Reply
Solar Room
160 Victoria Street
Westminister
SW1E 5LB
United Kingdom