Lauren Rivera on How Professional Services Firms Hire

Thursday, 16 November 2017 from 18:30 to 19:45 (GMT)
Event Details
Professional services firms like banks, management consultants and law firms are at the top of many people's list of target employers. Most people however don't know how these firms make hiring choices, and especially how they choose between qualified candidates.
In this webinar Lauren Rivera, associate professor of management at Kellogg School of Management, draws on her award-winning research into hiring practices at elite professional services firms to show how the hiring process works, what qualities EPS firms prize in candidates and how they ultimately choose who to hire. 
As well as more than 100 interviews with professionals involved in the recruitment process Professor Rivera spent nine months embedded with a leading US management consulting firm observing from the inside one recruitment cycle at a top business school. The resulting book - Pedigree - has won numerous awards and was described by the Financial Times as "mesmerising".

How hiring decisions get made
Professor Rivera's research reveals a wealth of insights into how hiring decisions get made and in particular how firms weigh competence and expected performance against concepts of fit and other soft skills.
In this webinar we will look at the EPS hiring process in detail starting with how candidates are screened for interview:
How EPS firms scrutinise CVs and written applications

The role of referrals and internal advocates in passing the CV screen

How firms look at personal interests on your CV
We will then look in detail at the interview process and how eventually hiring decisions are made.

In particular:
How firms evaluate baseline skills

How successful candidates talk about their motivations

How firms measure communication skills

The "stranded at the airport" test

The role of internal champions in the hiring process
We will also look at missteps that get you eliminated during the interview stages. Finally we will consider ways in which candidates who don't precisely fit the mould have nonetheless been able to succeed.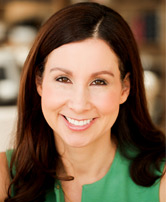 Lauren Rivera is an associate professor at Kellogg School of Management and is the author of Pedigree: How Elite Students Get Elite Jobs.  This award-winning book investigates hiring decisions for top-tier investment banks, consulting firms, and law firms. Her research has been featured in the Atlantic, Economist, Financial Times, Fortune, New York Times, Wall Street Journal, and NPR. In recognition for her work, Professor Rivera received the American Sociological Association's William Julius Wilson Early Career Award.  She has a degree in developmental psychology and sociology from Yale University and a Ph.D. in sociology from Harvard University.
Research study
Everyone who registers for this webinar will be invited to join a current research study being run by Professor Rivera. Participation in this study is entirely voluntary, however everyone who joins will be sent an early copy of the resulting research.
All participants receive
Access to the webinar and the chance to ask Lauren Rivera questions live

Video recording for download after the event

Access to bonus materials resource pack.
Organiser
Sensible Media Ltd
Sensible Media publishes online career guidance for business schools around the world.  You can find out more here.