Description
November 28, 2017, 6:30pm – 10pm
CTLS Movie Night
Kings College (Lecture Theatre 2, Bush House, 30 Aldwych, London, WC2B 4BG)
Free admission
Carl Lutz – the Forgotten Hero
Written and directed by Daniel von Aarburg
(Switzerland
2014, 91')
Introduction by Lucie Bader, outreach gmbh Berne (film and science)
Round Table after the screening, Walter A. Stoffel, CTLS, Faculty of Law, Fribourg University, presiding, with the director of the movie as well as with Minister François Voeffray, Deputy Head of Mission, Embassy of Switzerland in the United Kingdom and Miri Gur-Arye, Faculty of Law, Hebrew University Jerusalem.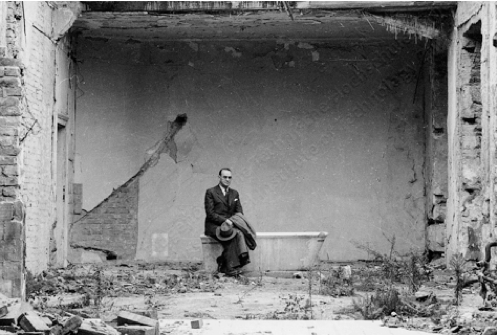 "THE GREATEST CIVIL RESCUE OPERATION OF JEWS DURING THE HOLOCAUST"
Carl Lutz, a Swiss diplomat in Budapest, saved tens of thousands of persecuted Hungarian Jews from death during World War II. His humanitarian action is considered the greatest civil rescue operation of Jews during the Holocaust. Agnes Hirschi, his "Hungarian" stepdaughter, tells the incredible and moving story of Carl Lutz at the original locations in Budapest. The film also features statements of contemporary witnesses from all around the world, who survived the Holocaust thanks to Carl Lutz's help.