Description
Brought to our common consciousness by the incredible book The Secret, the law of attraction is based on the simple yet powerful principle that 'like attracts like' or 'thoughts become things'. With the law of attraction, you can learn to harness the power of your thoughts to improve any and every aspect of your life.

Make the law of attraction work for you
This course – comprising eight 90-minute sessions, all held at the beautiful, semi-rural Firs Farm in Curdridge – gives you the chance to deepen your understanding of the law of attraction and use it to enhance your life.

Whether you want to achieve certain life goals, live a healthier life, drive your career forward, build better relationships or improve your finances, the law of attraction can help. But it's not just about creating exciting new opportunities, the law of attraction also enriches life as it is right now. This course is therefore ideal for anyone who wants to create a renewed zest for life while learning powerful new tools for achieving their goals. It will also help life coaches enhance their practice with their own clients.

Ideally, you would attend all eight sessions of the course, but if you can't come on a given week just let me know.

The Course at a glance
Over the eight weeks, you'll learn a combination of theory and practice, all designed to get the law of attraction working for you. You'll come away with a renewed sense of vigour and excitement about life, as well as increased confidence and motivation to achieve your goals.

The course covers:
Defining the law of attraction and how it works
Understanding the history and science behind this universal law
Making the law of attraction work for your circumstances
Creating your individual goals
Learning practical, goal-oriented tools like focusing and visualising
Maintaining momentum if the law of attraction doesn't work

The accompanying one-day workshop offers a fun, inspiring day of vision boarding, visualisation, brain training and more to further help you put the law of attraction into practice. This uplifting workshop is optional and open to anyone, regardless of whether you've completed the eight-week course.

Please bring the following with you:
We will provide:
Directions
This event will be held in the bungalow, which is located on the left-hand side as you enter through the gates of Firs Farm. There is parking space outside the bungalow as well as down the gravel track. You can park anywhere except for near the right hand annexe (as you look at the main house). Please keep cars off the grass areas.
Please arrive no later than 10 minutes before the retreat starts.
Please note that sat nav will not get you to our door, only the general area. Being familiar with the road layout in advance will serve you well. Capers End Lane is off a road called 'The Plantation' and is easily missed. When you arrive on Capers End Lane (Gravel track) proceed all the way down to the end and you will pass through the gates of Firs Farm. Please see maps below, call 07825 727331 if needed.
By Car
Firs Farm is located between the village of Botley and Bishops Waltham, Capers End Lane can be found off the B3035, and off The Plantation (see map below).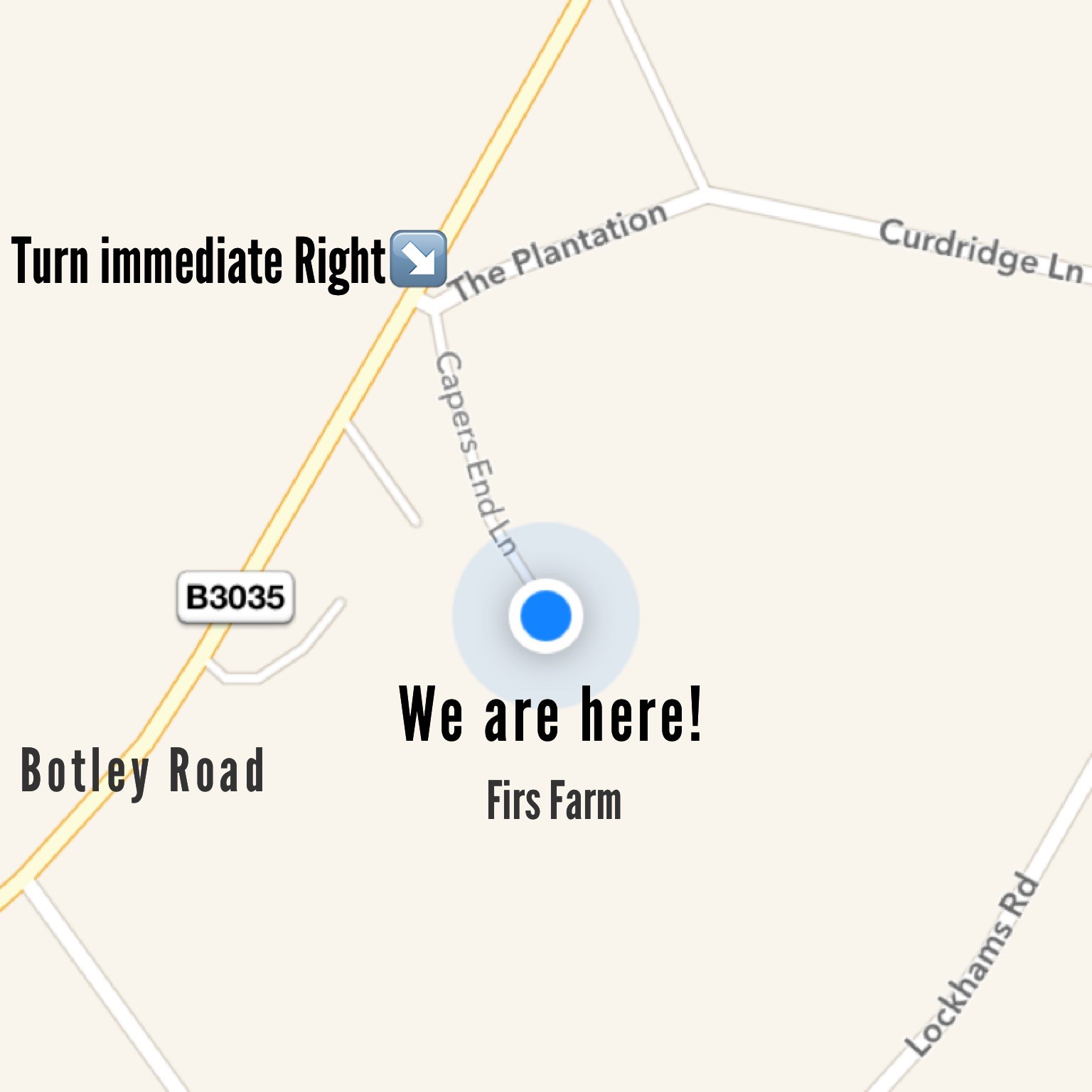 By Train / Taxi
Botley train station is a small station and approximately five-minute taxi drive to Firs Farm. The taxi would need to be pre booked. There are accessible ticket machines at this station as well as customer help points.
Local taxi services
Hedge End Service - 6 Botley Road (01489 696969) - OPEN 24 HOURS
Millers Private Hire Cars - 19 Allen Road (01489 788888)
Phipps Taxis Ltd - 6 Botley Road (070 0444 4444)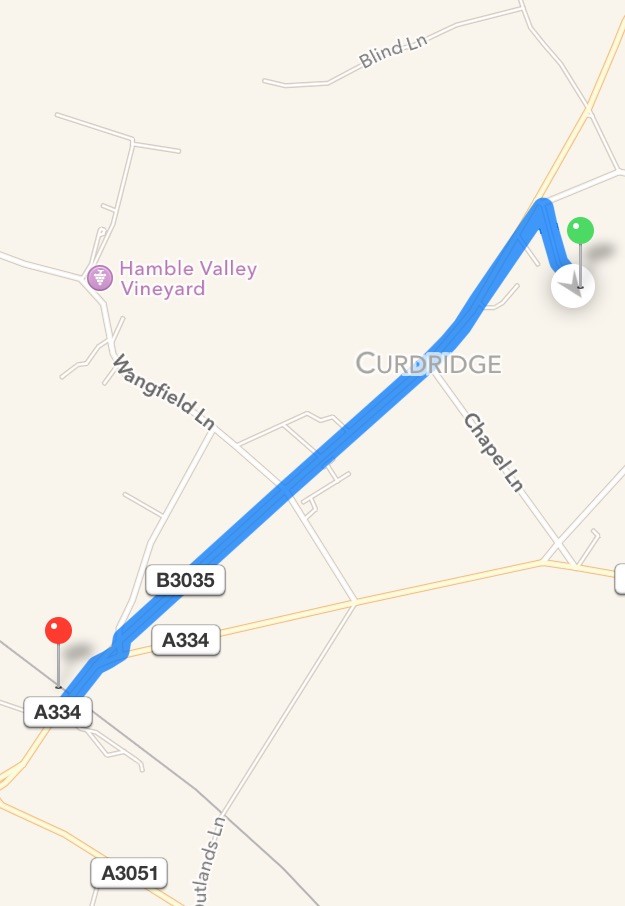 Please keep in mind that this is a commitment to improving your life and wellbeing, and that it's a eight-week course, not a quick-fix, one-off session. Ideally, you need to attend all eight sessions to get the full benefits.

Ticket cost covers all eight sessions.