Location
Bloomsbury Studio
15 Gordon Street
King's Cross
London
WC1H 0AH
United Kingdom
Description
This event is part of the School of Law, Birkbeck's annual Law on Trial series. Find out more here. The hashtag for the series is #LawOnTrial.
Law on Trial 2018: Othello on Trial
Reception: 6pm
Performance: 6.15pm
Symposium Discussion: 7.30-8.30pm

Hamlet. The Macbeths, of course. Richard 111 — they've all been tried for murder in modern-day criminal courts. But what of Othello, Shakespeare's notorious wife-killer? How has he escaped prosecution?
Othello on Trial puts him on trial for murder at the Old Bailey. He has a lawyer and the best available defence. There's a prosecutor and a judge with the audience taking the role of jurors in Act 2 which doubles as an open forum to discuss the key issues. Is his crime murder or manslaughter? Should extreme emotions — 'being wrought/Perplexed in the extreme' as Othello puts it ('seeing red' as 21st-century wife-killers put it) — mitigate murder today?
This is the first play in a planned Theatre in Education trilogy that recruits Shakespeare for a project designed to encourage young people to engage critically and actively with the social problem of continuing high levels of violence against women and girls in the UK. Weaving scenes from Shakespeare's Othello, his uncannily timely 'domestic' tragedy about a man's homicidal rage against his wife, with excerpts from historic and contemporary trials of wife killers, Othello on Trial dramatises the still pervasive problem of intimate partner femicide.
Convenors
Adrian Howe is an Associate Lecturer in Criminology at Birkbeck. Othello on Trial is the first play in a planned public engagement theatre project. Her publications include Sex, Violence and Crime—Foucault and the 'Man' Question and (with Daniela Alaattinoğlu), Contesting Femicide — Feminism and the Power of Law Revisited (Routledge forthcoming).
Tanya Serisier is a Lecturer in Criminology at Birkbeck. She researches in the field of feminist politics and sexual violence.
This event is sponsored by the School of Law, Birkbeck, the Public Engagement department at Birkbeck and the British Shakespeare Association.
This event is free however booking is required via this page.
Latecomers to the event are not guaranteed entry. Please be advised that photographs may be taken at the event. Please note that this booking is through the 3rd party service Eventbrite and by making this booking you are a customer of Eventbrite.
Please contact us if you have any access requirements. More details of accessibility at Birkbeck venues can be found here.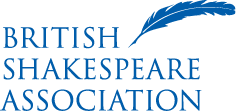 ---
This event is part of the School of Law's 25th Anniversary celebrations. The School of Law, Birkbeck was founded in 1992 as a Department of Law with three members of academic staff. Over the last twenty-five years it has become a School comprising the Departments of Law and Criminology as well as the Institute for Criminal Policy Research, four research Centres, 40 members of staff and an overall student body of over 1,000. The School is proud of being a pioneer in establishing and developing a hub for the field of critical legal studies. While our national and international reputation has been forged through critical legal research, more recently we have gained recognition for critical criminological and activist research, socio-legal scholarship and policy-engaged empirical research. In recognition of this the last Research Excellence Framework exercise ranked us as being in the top 10 law schools in the UK and in the top 3 in London, while our research environment was judged conducive to producing research of the highest quality.
In this our 25th Anniversary year we will be holding a series of events reflecting on our history and successes as well as looking forward to the opportunities and challenges facing critical legal and criminological teaching and scholarship in the 21st century. Find out more about the 25th Anniversary celebrations here.