Description


Scotland is on the precipice of change and we have the unique opportunity to shape the future of our country and its place in the world.


Laying The Foundations is your chance to participate in an informed debate about the financial landscape of Scotland.


A discussion panel led by 4 prominent experts in the field of economics, international business, change management, finance, and politics, it will be an informative and lively event.



Your Panel

Ian Lawson lived and worked in Estonia which now has one of the worlds most advanced digital economies, he ran a successful business while the country was undergoing the process of adopting its own currency and independence.






Michele Thomson worked for 23 years in Financial Services in a variety of senior roles delivering IT and business change. She is the co-founder of Momentous Change Ltd, a consultancy she set up with Professor Roger Mullin in 2017 to help organisations manage change. In 2018, Momentous Change published its first report, Brexit and Scottish Business.


Prof Roger Mullin is an Honorary Professor at the University of Stirling lecturing in Applied Decision Theory, The Political Environment, and Organisation Change, he has also written papers for the United Nations. He is now a Founding Director of Momentous Change Ltd.Thomson and Professor Mullin co-authored the Momentous Change Ltd report into the prospects for establishing a Scottish Stock Exchange In November 2018.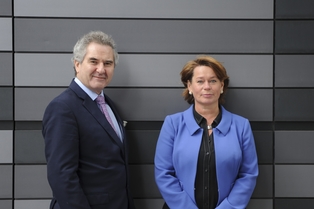 Rosemary Hunter was a self-employed Independent Financial Advisor for 20 years and has deep understanding of the economy, business, and how political decisions impact on people. She was a co-founder of the "Snowdrop Petition", resulting in the UK hand-gun ban one of the most successful grassroots campaigns in recent times to achieve legislative change