L&B - Clinical and Educational Supervisors Faculty Development Training
Description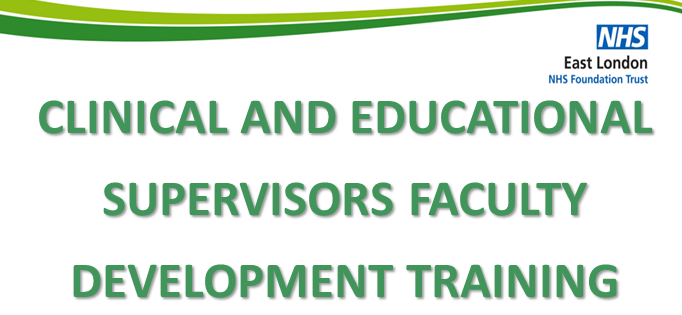 The Medical Education Department are pleased to arrange Clinical and Educational Supervisors Faculty Development Training for all Clinical and Educational Supervisors in ELFT, delivered by Miad Healthcare.
The aim of the course is to build on and consolidate your experience, knowledge and skills from supervising and teaching trainees. This course is accredited by the Academy of Medical Educators.
Pre-Requisite: Supervisors attending this course should have a basic knowledge in the Faculty Development domains and complete the HEE Education and Clinical Supervision e-learning prior to attending the workshop (www.e-lfh.org.uk/programmes/educator-hub/how-to-access/).
Day breakdown
AM Session - cover domains 1, 2, 3 and 7
PM Session - cover domains 4, 5, 6 and 7
Delegates are required to attend both AM and PM sessions
Lunch will be provided – please state if you have any dietary requirements.