Description
LBAcademy Lagos CEO Breakfast Roundtable

.

Pre-Registration is FREE, please signup and complete so we can understand your requirements. If you select to attend the fee per participant is N15,000.

Who Should Attend?
This workshop course is designed for Entrepreneurs and Small & Medium sized business with a focus on business growth.

How will you Benefit?
Find out how we can help grow your business and profit, get an early start with Breakfast. Gboyega will present key growth strategies and show how your business model impacts on your business growth. The event will provide peer-to-peer connections and an expert support structure. **Limited to 6 senior executives only**

Fast paced, interactive session with mind-mapping & NO POWERPOINT SLIDES

Agenda:

9.00am Breakfast
9:30am Presentation by Gboyega Awokoya
"How to refresh your Business value proposition"
10:00am Business Scenarios
11:00am Break-Out session
12:00pm Close

Get a head start with our Blog here:
http://lbacademy.org.uk/blog/

WORKSHOP IS LIMITED TO Six (6) ONLY
(Maximum 2 Attendees per company)

Registration:
Starts prompt at 9:00am. Breakfast with Coffee, Tea and Juice available during the session.


Moderator: Gboyega Awokoya B.SChE, MCMI
Founder, LBAcademy
London, England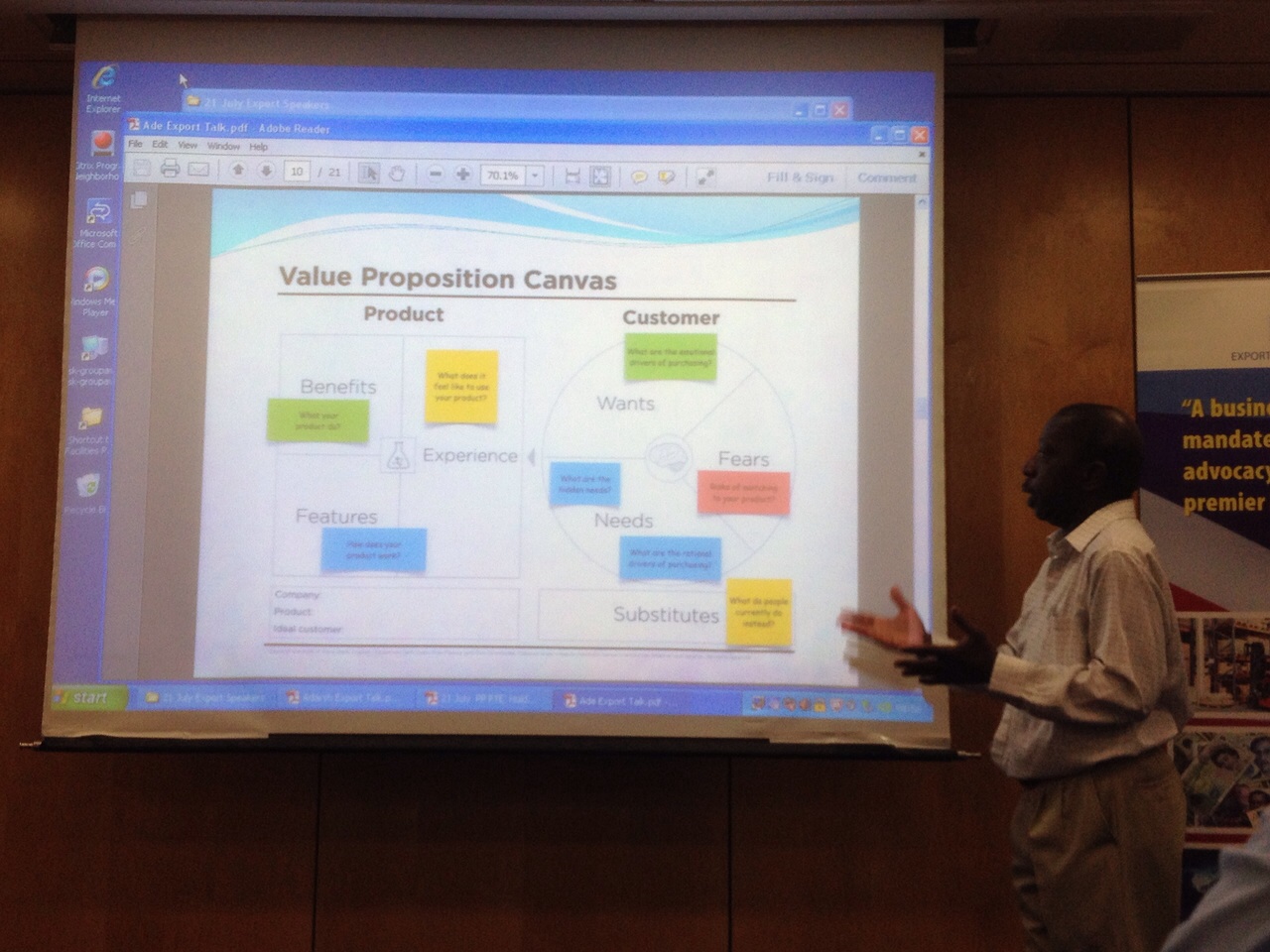 Gboyega trained and registered in the USA as a Chemical Engineer. He also has proven experience with Banking (SME Finance), Microsoft Certified Partner, Digital Project Manager, UK Export Finance. Member, Chartered Management Institute (UK).
Gboyega is passionate about helping businesses & professionals to benefit from his 25 years business experience across various industries in a multinational basis. He is a Business Coach/Adviser with London Business Academy and Founder, East London Export Club.
Checklist: If you answer yes to any of these questions, then this workshop is for you.
1. Learn how your business 'value proposition' fits within your Business Model to grow sales?
2. Find out how to grow your business by reaching new customers in the UK?
3. Take advantage of our UKTech Business Growth Hub to support your company?
Learn how to revitalise your business sales growth with an improved understanding by using the "Value Proposition Canvas", which identifies what and why Customer's should buy from you and is a key element of any sales or marketing activity.
FAQs
How can I contact the organiser with any questions?
For Registration and Fee Enquires;
Message WhatsApp No. +447552548764
Email: info@lbacademy.org.uk
Organiser of LBAcademy Lagos CEO Roundtable